In today's fast-paced world, where everything revolves around cost-efficient and time-saving production solutions, you may be curious whether low volume manufacturing is also accessible through modern manufacturing technologies or not. But what is low volume manufacturing, and how is it beneficial?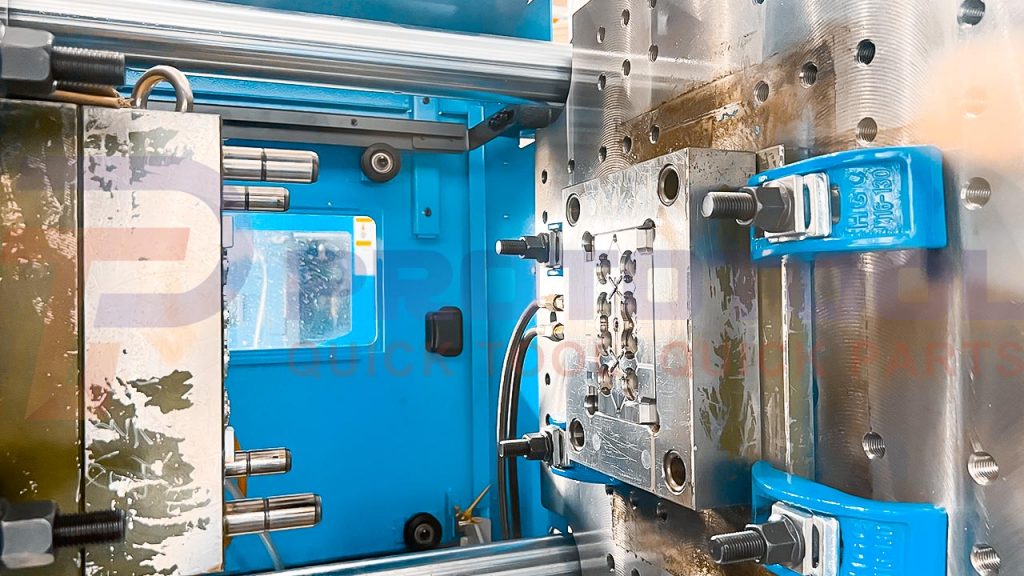 As the demand for modern innovations and products that we use in the contemporary world is ever-increasing, the need for fast and low volume manufacturing processes is also the need of the hour. Both small-scale and large-scale manufacturing companies and businesses today require low-volume manufacturing processes for certain products, ensuring that the cost and time used in manufacturing are also limited. 
Suppose you're also someone running a manufacturing business. In that case, you might think, 'what is the most suitable processing method for low volume manufacturing?' with the vast array of processing methods used in modern manufacturing businesses and setups, it's hard to expect the same benefits from every method/process.
As a result, having the know-how of how you can make the product development cycle shorter while keeping up with small-scale manufacturing needs is essential. It not only helps save production time and materials used for manufacturing different kinds of products but also allows you to launch products in the market faster – making a fast profit for the products manufactured per the demand.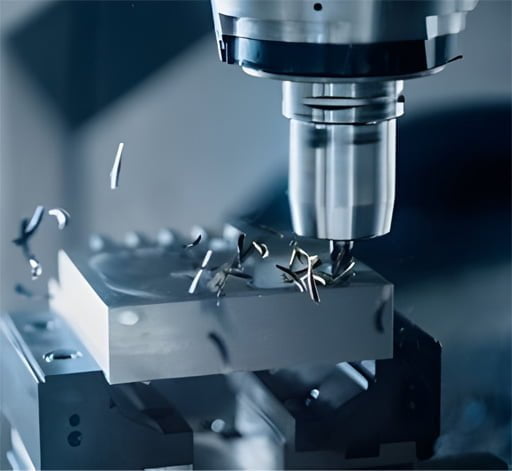 So, what ideal processing methods do contemporary low volume manufacturing companies use today? For a detailed insight, let's go ahead and explore some reliable and effective manufacturing methods below.
How to Choose the Production Processing Method?
As an entrepreneur, whether you're running a small or large manufacturing business, you may want to know how the product's manufacturing process is handled in a cost-efficient manner. Usually, businesses opt for high-mix, low-volume manufacturing solutions.
However, when a product production demand is limited or supposed to be managed on-demand, it can be essential for you to go for a production processing method that keeps up with the market demand without putting your business at a loss caused by excessive production.
How can you do that? It's simple – you have to know how to choose the production processing method per your product type and demand.
The ideal way to choose a production processing method for any manufacturing business is to evaluate the following production aspects:
Manufacturing Costs:
Whether you are choosing low-volume manufacturing or high-volume manufacturing for a particular product you want to sell in the market, it's essential to evaluate its cost. The manufacturing cost of a product hugely impacts the production processing method in both high volume and low volume manufacturing processes.
You can ideally choose a method to manufacture the desired product efficiently, depending on your budget. To be more precise, production processes like die casting mold or injection molding can be an expensive option while it is being made and set up. However, once it is made, the batch production managed through it is more cost-effective and time-saving.
In contrast, the CNC milling method doesn't need any molds and uses a minimal setup. Yet, the production of each piece can be time-taking, thus making it a more expensive production processing method. Considering these factors, it's essential to evaluate your manufacturing and production processing method budgets to pick an ideal option.
Manufacturing Technique and its Capabilities:
Similar to how the manufacturing cost linked with every production process and setup differs, the manufacturing technique involved in the usage of these setups also differs. However, when it comes to the production process of a specific product, every product and its production is more suitable and offers an ideal final product when it undergoes a technique that gives you the desired end product.
Hence, some production processing methods can only produce items in a particular method/shape. So depending on your production volume needs and the final product you expect to receive, it is a high mix, low volume manufacturing, or either one of them, it's crucial to choose a process that gives you just that.
Products Look and Feel:
Yet again, whether it be high volume vs. low volume manufacturing, the quantity of manufacturing isn't all that should be considered when choosing a processing method that is ideal for your business.
Instead, it is also crucial to opt for a product processing method that focuses on the look and touch/feel of the product, making it just how you have branded or expect to brand to product among the target audience or customers.
Materials Used and Needed to be Produced:
Specific production processes are used for producing only certain materials. So you can't expect quality, efficiency, money and time saving, and low-volume manufacturing process to be ideal for producing all kinds of products as per your demand.
The quality/volume of production and the type of product that can be produced by a method should go hand in hand when choosing a production process that fits your business's needs and requirements.
3 Methods for Low-Volume Manufacturing:
Now that you have explored what you should be considering while looking into the low-volume manufacturing process options, it's time to explore what options you really have. Here are a few product processing methods you can consider reliable low-volume manufacturing strategies:
Injection Molding:
The injection molding production process is ideal for large-scale as well as low volume manufacturing. In this process, plastic or rubber materials are shaped with the help of heated material injected into a mold.
Different injection molding processes are used in the manufacturing industry today. It includes:
Cube molding
Die-cast molding
Gas-assisted injection molding
Liquid silicone rubber injection molding
Metal injection molding
Micro injection molding
Reaction injection molding

CNC Milling:
Being a less labor-intensive process, the CNC milling process uses computerized controls to produce a custom-designed product or its part. While the CNC milling process is also suitable for low-volume manufacturing, what makes it a standout is its high quality and precise finishing delivered to every product produced with this method.
In fact, with the CNC or Computer Numerical Control Milling method, a wide range of industries consider it one of the most suitable and quality low volume manufacturing strategies, specifically for its consistency, accuracy, and ability to monitor and increase the uniformity as well as the production volume.
Adding more to that, the computer controls of this production method make it an efficient option that delivers quality production outcomes throughout the milling process.
3D Printing:
Last but not least, another low volume manufacturing method that many small-scale and large businesses consider for quality outcomes is 3d printing. The 3d printing process is handled through additive processes.
Using this production processing method used in low volume manufacturing companies, you can produce any shape or geometry of objects with the help of digital model data. This digital model data is attained through a 3D model, which is further processed to create a product of the same shape and/or geometry.
Varying between the types of products needed to be manufactured and the production quality demanded, you can use the 3d printing method in both additives as well as rapid prototyping manufacturing processes.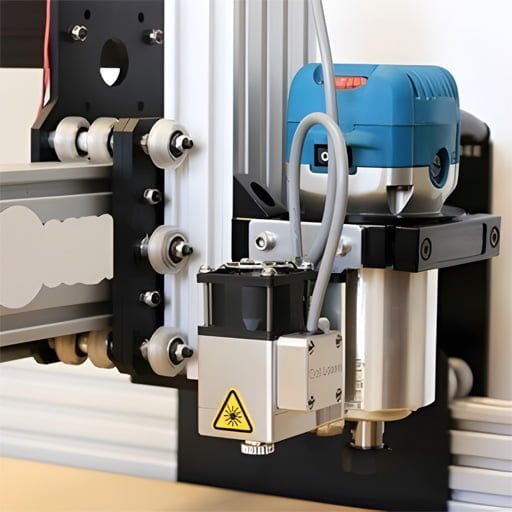 Choosing the Ideal Low Volume Manufacturing Method:
Knowing the type of low volume manufacturing methods is one thing and being well aware of what method may fit your product production process ideally is another. Keeping that in mind, if you're planning to choose a production method that not only helps in producing ideal products for your business, as per the customer and market demands, but also makes the product fast, efficient, and budget-friendly, it's vital to pick the production process wisely.
The best way to make an ideal decision is by considering the following:
The production creation expense and how much each of the high volume vs. low volume manufacturing process costs
The development time every process/method takes
The complexity of the process and the final product they create
Considering these concerns while choosing a suitable product processing method can make it easier to make a decision that helps your business profit in the short and long run.
Picking the Right Production Process Offering Company:
Whether you are a manufacturer or a small business owner, the need for low-volume production for certain or various types of products can be expected. However, arranging costly machinery and managing the entire production can be very hefty to afford when you're in the initial manufacturing or business stages.
At this time, beginner and mid-level enthusiastic entrepreneurs may want to consider a tooling and mass production solution for their business. Besides, seeking mass production service for low volume manufacturing can be a more cost-effective and profitable solution for the initial phases of any business or startup. And with Prototool, you can access just that in one of the largest service-providing countries, i.e., China.
Prototool: Is It Really a Solution for Your Low Volume Production Demands?
If you're still thinking about whether Prototool is the solution to your low-volume production needs, then the vast array of mass production services that Prototool offers in China may end your concerns.
What makes this Prototool even more reliable is the most effective, time-saving, and cost-efficient prototyping, rapid tooling, and finishing services offered in every production method you can access here, including both low volume and mass production processes and strategies.
So, if that's what you need, Prototool and its latest and unbeatable technological setup are just what you need to proceed with your low volume manufacturing demands. For further details, contact us today!