Prototool offers you highly accurate & precise CNC Machining service for an effective approach to the manufacturing of high-grade prototypes as well as end parts for industrial, mechanical, and a variety of other applications. With a highly skilled team of engineers, technicians, and state-of-the-art machinery, we offer milling, turning, EDM, and surface grinding services for multiple types of plastics and metals. Having served various industries and manufacturers, we provide rapid prototyping, low volume, and manufacturing of end-use components. Offering market competitive prices, our in-house capabilities reduce your time to market with tolerance as low as ±.0004'' (0.010 mm). Simply give us your CAD file and get free quote along with manufacturability report. Get material certifications, inspection, and variety of finishing options for a pitch perfect product.
Highest quality, Quickest turn-around
The two types of CNC machining serves we offer are as follows: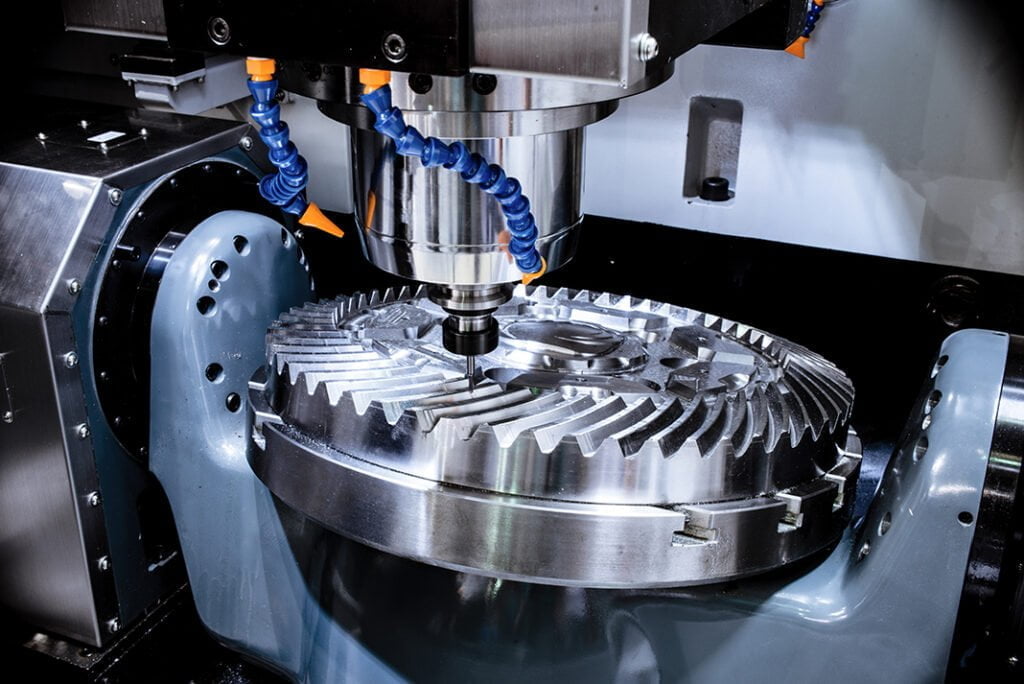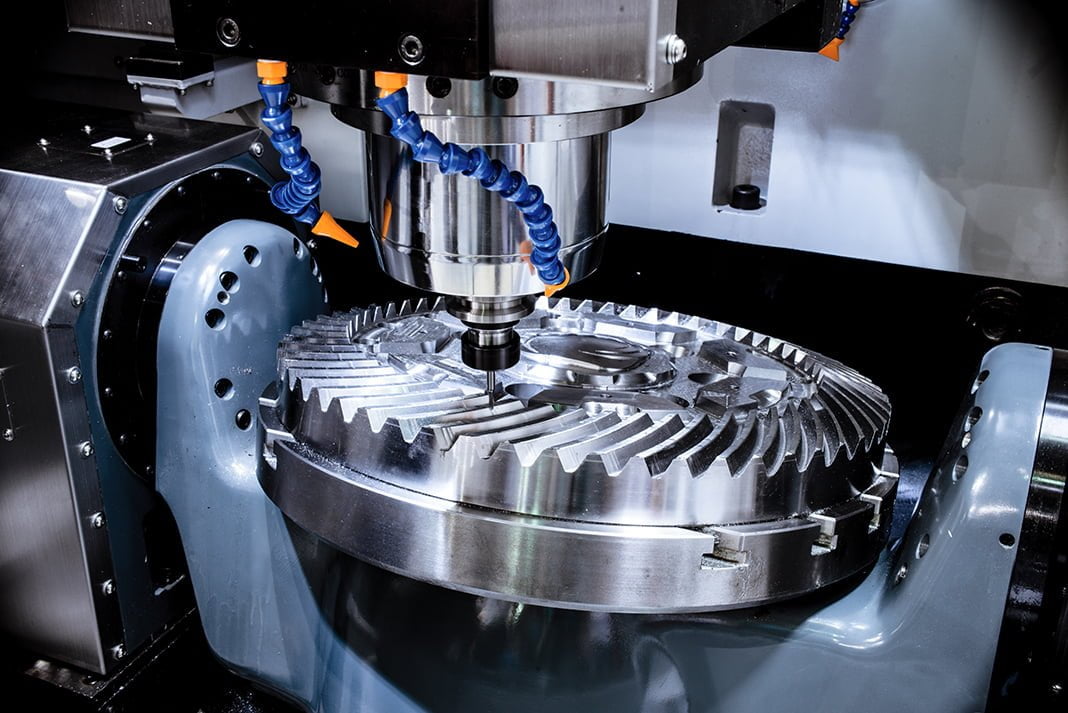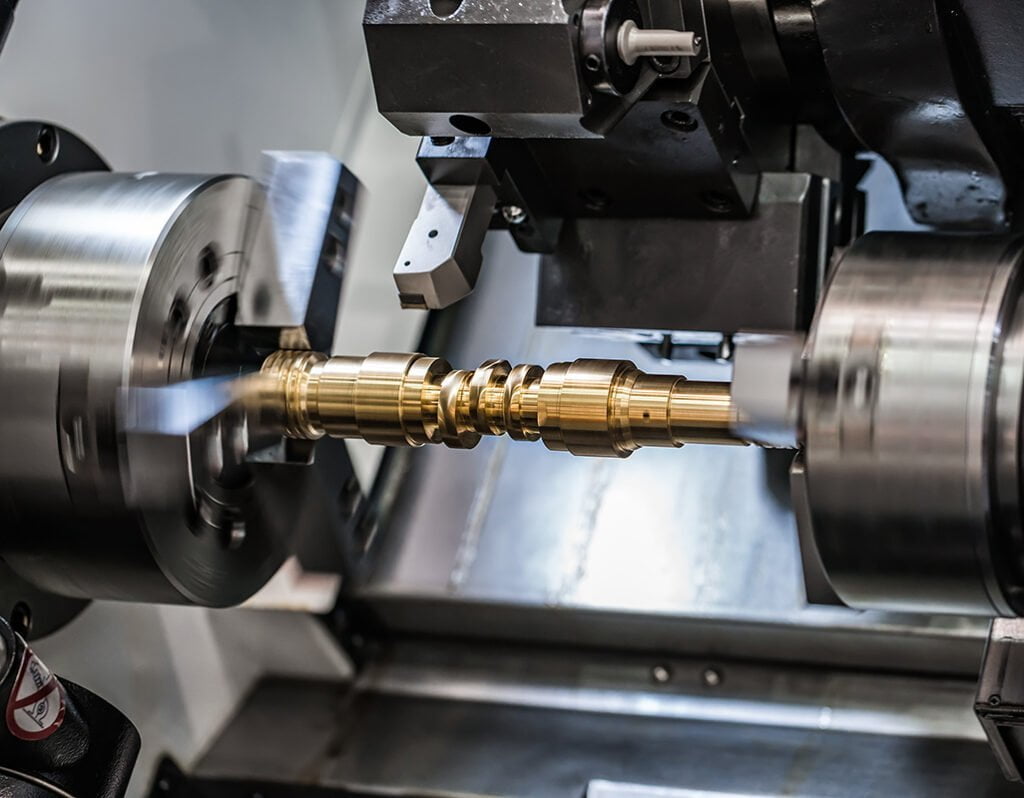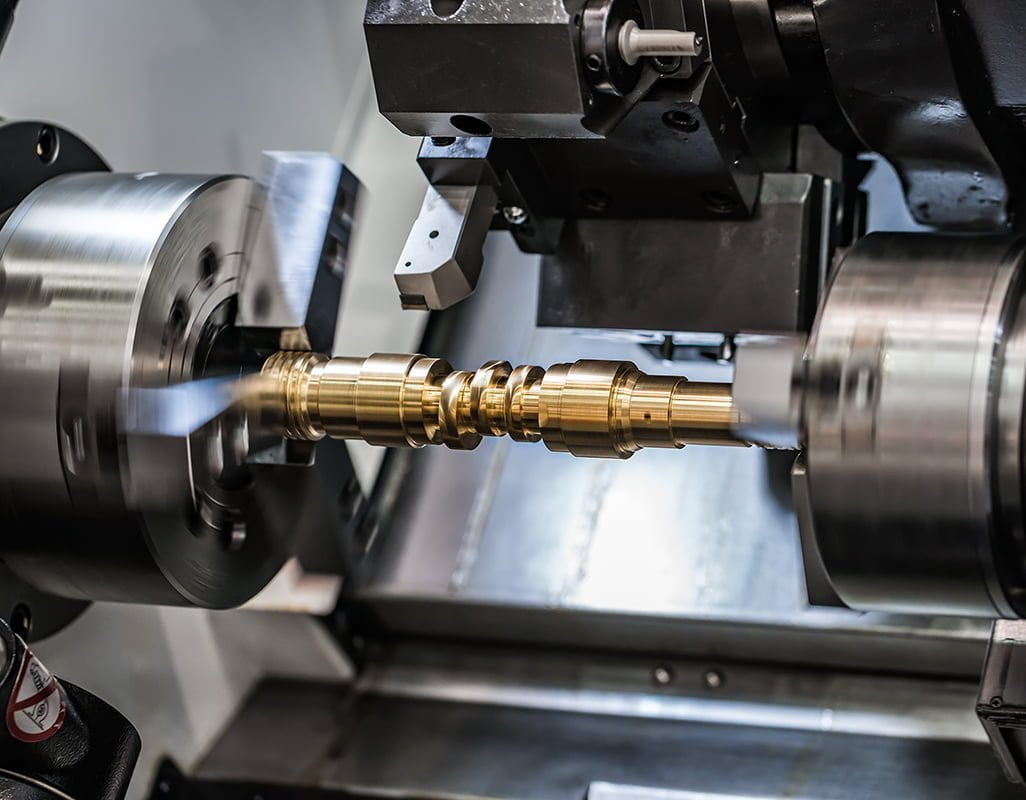 A subtractive manufacturing process that involves cutting down a solid block of desired material into final prat or prototype. The process may involve 3, 4, and 5 axis milling to cut down a solid block into an intricate mechanical component. The process involves the use of a rotating cutting tool while the workpiece remains stationary.
Just as the name suggest, the process involves turning of workpiece at high rotations and combines capabilities of lathe as well as milling. The process is ideal for working on or producing cylindrical parts from blocks of metals, plastics, or other types of workable materials.
Materials Used In CNC Machining
Among a variety of materials that we offer our customers and work with, we also offer our customer the option to source material for them from the market that will fit their desired application.
Plastic
A highly preferred way to develop prptotypes is to have your product machined in plastic. Not only it will allow you to review yourt product from all angles, but also allow you to test its design and functionality.
Metal
Machining Metals is where CNC machining shines the brightest. There are a variety of metals that can be machined to develop prototypes as well as develop end-user parts to put into manufacturing.
Other Materials
Aside from plastics and metals, CNC machining is used to produce a variety of alloys and other custom materials as requested.
Common Plastics We Work With
ABS, ABS+PC, PC, PP, PEEK, POM, Acrylic (PMMA), Teflon, PS, HDPE, PPS, DHPE, PA6, PA66, PEI, PVC, PET, PPS, PTFE.
Common Metals We Work With
Aluminium, Brass, Copper, Magnesium, Titanium, Stainless Steel, Tin, Zinc

If your desired material is not listed above, contact us and order a free quote today!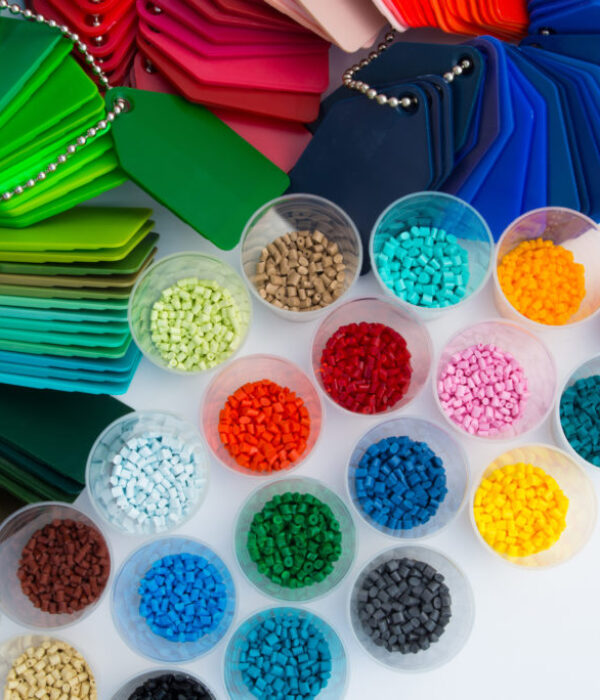 Our CNC milling service offers highly accurate and tightly precise milling with tolerance as tight as 0.001 – 0.005mm. Please note that tolerance is affected by the type of material used along with the geometry of the part that is milled. For more details, consult the chart below: 
Tolerance Lever

Overall Dimension Range

Specifications

<<3, >0.5

<<6, >3

<<30, >6

<<120, >30

<<400, >120

<<1000, >400

<<2000, >1000

Tolerance Standard

F

±0.05

±0.05

±0.1

±0.15

±0.2

±0.3

±0.5

M

±0.1

±0.1

±0.2

±10.3

±0.5

±0.8

±1.2

C

±0.2

±0.3

±0.5

±0.8

±1.2

±2

±3

V

–        

±0.5

±1

±1.5

±2.5

±4

±6
When we have machined your part with high degree of accuracy and precision, it is time for surface finish which is available in the following options:

As machined (Ra 3.2μm / Ra 126μin)
Smooth machining (Ra 1.6μm / Ra 63μin)
Fine machining (Ra 0.8μm / Ra 32μin)
Polishing (Ra 0.8μm / Ra 32μin)
Bead blasted
Brushed + Anodized type II (Glossy)
As machined + Anodized type II
Chromate Conversion Coating
Black oxide
Electroless Nickel Plating
Bead blasted + Anodized type II (Matte)
Bead Blasted + Anodized type II (Glossy)
Brushed + Electropolished (Ra 0.8μm / Ra 32μin)
As machined + Anodized type III (Hardcoat)
Brushed (Ra 1.2μm / Ra 47μin)
Powder coated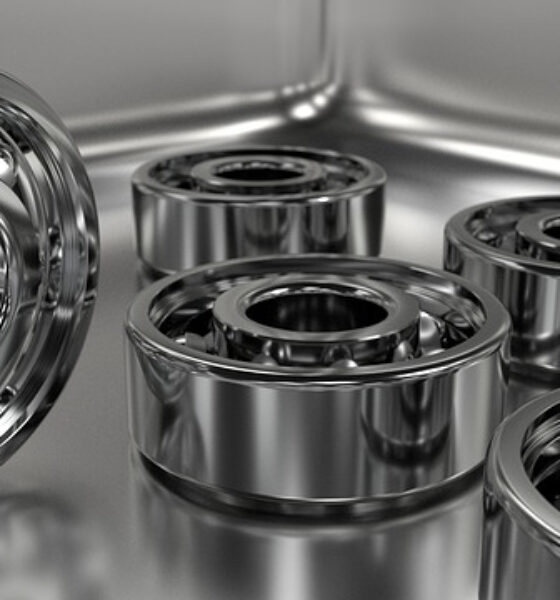 CNC Machining Applications
CNC Machining can be used for the development of a variety of molds such as injection molds, roller molds, high pressure die-cast molds, blending molds, stamping molds, blow molds, etc. due to their high degree of precision, CNC machines can carve molds in the desired metal in a matter of time which is why it is highly preferred for rapid tooling.
CNC machining is a highly preferred method by product developers and manufacturers to develop early as well as late stage prototypes of products due to its economic rates. With CNC machining, designers can iterate ideas with little to no waiting time or heavy costs to bear. Manufacturers prefer it to check functionality of their concepts since it offers high tolerance and provides results faster than any other method.
CNC machining is the choice of method for developing prototypes and concept components in automotive industry. This includes developing components for testing functionality test for engines, lights, steering system, transmission system, and developing parts to increase the overall ergonomics/visual aspects of the vehicle and its components. Investment casting parts and die casting parts are in need of post machining service for which CNC machining is once again looked towards.
CNC machining is one of the most popular mediums for producing consumer products in large volumes. This also includes making machined parts for household appliances, fixtures, enclosures, etc. electronics industry is heavily reliant on CNC machining for the manufacturing of prototypes along with plastic and metal components for end use in small to medium quantities. Even sports industry is reliant on this process for the making of a variety of goods.
CNC machining is used to create medical devices, implants, and precision surgical tools with materials like titanium and stainless steel. Since CNC machines can work with both of these, the method is preferred by medical experts for developing prototypes and specialized components depending upon individual needs of patients. Due to the tight turnaround and high degree of precision it has to offer, CNC machining is preferred by medical experts to make custom parts that are tailored as per the need of patients.
CNC Machining has been an integral component of aerospace industry for the manufacturing of various components and prototypes. This is due to the high degree of precision CNC machining has to offer as aerospace components demand high precision due to safety concerns and their high profile application. From end-use engine mounts to engine components and all the way to prototypes for the mass-manufacturing of components, CNC machining is an integral component of this industry.
CNC (Computer Numerical Control) Machining is a powerful method that utilizes computer operated software to create parts from blocks or cylinders of materials (plastics and/or metals) by removing the excessive. It uses sharp cutting tools that are available in different shapes and sizes to control the precision and amount of material removed. It is a highly accurate and precise method that is used for the development of prototypes and even end-used products and even molds/casts.
At Prototool, we offer market competitive prices with a complementary manufacturing analysis. Feel free to place a free quote with us, and a member of our team will get back to you with a feasibility report for your project. When you place an order with us, we ensure you receive perfection.
How it works?
For CNC machining, you need a CAD (Computer Aided Design) file to begin working. CAD software are used for the designing of components which are then uploaded in the computer connected to CNC machine. The file is converted into a readable format for the computer called the G-Code.
Once the file is recognized by the machine, it starts working by removing the excessive from the workpiece. CNC machining has two types, which includes Milling and Turning that are both different from one another.
The machine rapidly removes the excessive layer of material, revealing the desired shape from underneath. The cutting tool moves automatically as per the instructions received from the G-code. By making cuts, holes, and incisions in the right places, the desired part is created and it is then given the desired finish as per the instruction of the client.
why you should choose CNC machining
CNC machining offers numerous advantages, the foremost of them is the accuracy this process has to offer, which is why industries like aerospace and medical care opt for it. Secondly, no matter your product, whether prototype, end product, or a mold; CNC machining takes very little time to get the job done. The process is also very safe and poses no possibility of human error as there is limited involvement required. The process is highly reliable and can be used to produce the same results over and over again. No matter the complexity of the design, CNC machining is the one process that can be relied upon to produce accurate results with desired precision; no other process can do that unless it is full scale production, which also uses the help of CNC machining for its inception. The process is highly versatile and works with a variety of materials. From the manufacturer's point of view, CNC machining requires low maintenance and can run even for 24 hours a day if required. They are the most trusted method for metal removing to produce intricate pieces for non-conventional machining applications. Due to the numerous types of operations it has to offer (Milling, Turning, etc.), it is the preferred method for variety of industries to get their desired pieces manufactured rapidly.