Overmolding is a type of injection molding process, where multiple shots of thermoplastic are injected individually in order to create a single integrated part. The first thermoplastic injection into the mold forms a substrate. The substrate is the first material inserted before an overmolding material is injected into, onto, or around it. These different thermoplastic layers bond with each other as they cool to produce a unified and highly durable final product. The bond between the two materials depends on the properties of the relevant overmolding materials.
How Does our Overmolding Services Work?
Here is the typical working order to expect when you hire us for our overmolding services:
Find the Best Overmolding Service?
This is where you get it all. Request your free quote today, and enjoy the best overmolding services.
Different Types Of Overmolding Processes
There are different types of overmolding processes, each of which has different applications. Here are some of the most common types of overmolding structures: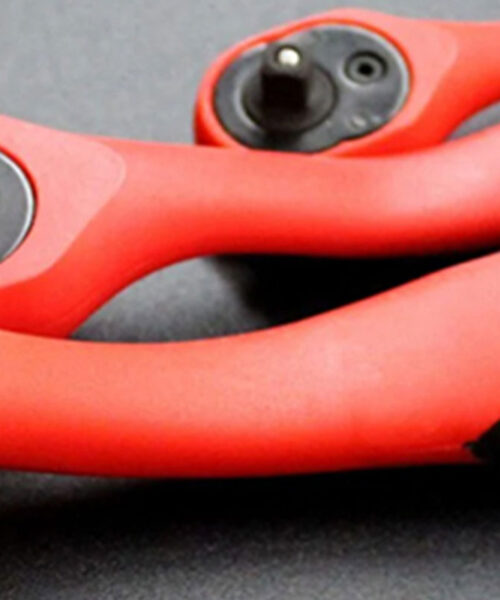 Plastic Over Plastic
This involves the molding of a rigid plastic material, which is later overmolded with another rigid plastic. These plastics can be of different colors, structures, and resins.
Rubber Over Plastic
This involves the molding of a rigid plastic material. Once molded, this plastic is then overmolded with soft rubber or TPE.
Plastic Over Metal
First, a metal substrate is machined, cast, or formed. Then, it is inserted into an injection molding tool, and the plastic is molded over or around the metal.
Rubber Over Metal
First, a metal substrate is machined, cast, or formed. Then it is inserted into an injection molding tool, and the rubber or TPE is molded over or around the metal.
Materials Used for Overmolding
We offer a wide range of materials for overmolding projects, depending upon the geometry, complexity, and requirements of your project. These materials can be divided into three different categories, including:
ABS
Polypropylene
Polycarbonate
Acrylic
Nylon
POM
PTFE
PBT/PBT-PC
PEEK
HDPE
PVC
PPS
PI
PAI
UPE/UHMW
PVDF
ULTEM (PEI)
PE
PS
PET
EVA Foam
EPS Foam
PU Foam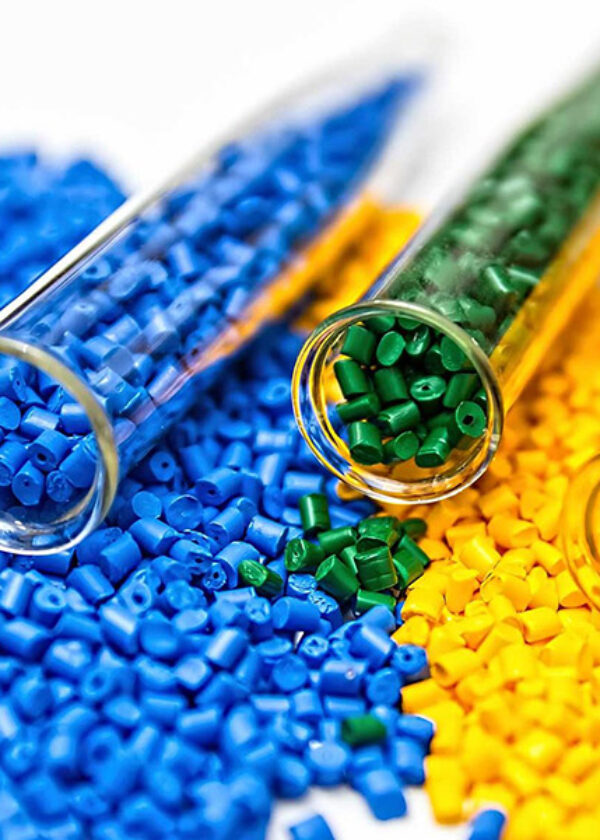 For our overmolding services, we are typically able to maintain a machining tolerance of +/- 0.003 in. (0.08mm) with an included resin tolerance that can be more than but not less than +/- 0.002 in. /in. (0.002mm/mm).
We offer multiple finishing options to complete the products made with the overmolding process. You can choose from any of the following depending upon your application's requirements:
Standard Finish
Interior, non-cosmetic finish according to the geometry of the mold.
SPI Finishes
Range of SPI finishes from Grade 3 diamond / high polish to 320 stone low polish. These Finishing options include SPI A-1, SPI A-2, SPI A-3, SPI B-1, SPI B-2, SPI B-3, SPI C-1, SPI C-2, SPI C-3, SPI D-1, SPI D-2, and SPI D-3.
Threaded Inserts
We can install the most commonly used and popular standard inserts in UNF and metric sizes.
As Molded
As the name suggests, the mold will remain 'as it is' – without any secondary texturing or polishing.
Mold Texturing
Creating textures on the molds so that it shows on the final product. This finishing option includes matte, swirls, patterns, and lines.

Laser Engraving
Engrave part numbers, designs, logos, or any other specified printing onto your parts.

Pad Printing
Application of an ink-based design to the surface.

Painting
Painting the surface with standard colors or Pantone matching, including Primer and topcoat. Masking available; EMI (copper) paint.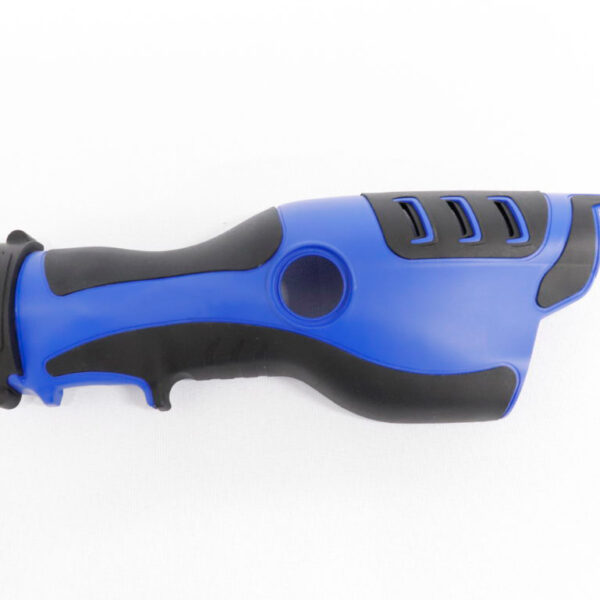 Overmolding is used to produce customized parts and components for a wide variety of industry applications, including:
We offer end-to-end specialized overmolding services to meet your specific design requirements.
From design to final fabrication and packaging, our team of experts will work with you every step of the way to create a tailored solution for your exact needs.
With a variety of materials available and the precise capabilities of our equipment and facilities, we offer highly customizable overmolding services for all your project needs.
We give our customers instant access to a technical team with our online quote system.  Once a quote is submitted online, you will have a response within 24 hours.
Overmolding refers to the manufacturing process of a single part, which is created using two or more different materials in combination with each other. Typically the first material, sometimes called the substrate, is partially or fully covered by subsequent materials, sometimes called the overmold materials, during the manufacturing process. It is when one thermoplastic material is molded over another material to form one integrated part of high-quality and better resistance.
Once the mold is created, it can be used repeatedly to create as many parts as possible, making it highly economical. Moreover, overmolding also reduces assembly and labor costs.
It eliminates the need for the bonding step in the manufacturing process, giving a boost to reliability and consistency.
With double strength of two molded parts, the manufactured part has higher durability and a more solid structure.
In higher volumes, overmolded parts preserve a higher precision and less waste than other manufacturing processes.
Custom overmolding allows the production of parts in multiple thermoplastic materials as required by your project and its application.
Improve the aesthetic, strength, and functionality of the components with a combination of different colors and hardness.