Prototool's CNC Turning services help you get your desired parts, either prototype or production parts developed in a matter of days, hours, and even minutes depending upon the complexity and substance of the part. The process involves rotating the workpiece at high speed in a chuck. Contrary to CNC milling where the tool spins at high speeds, this process rotates the workpiece and the tool moves in accordance with the designing required.
Offering diverse designs with highly market competitive prices, we offer speedy service on the materials of your choice. This includes plastics like polycarbonate, PTFE, PEI, nylon, ABS, POM, PP, PMMA, PEEK and metals like titanium, brass nickel alloy, steel, magnesium, stainless steel copper, etc.
We Provide the Best Service in Industry​
Contact us today and get a free quote to have your work pieces turned.
CNC Turning Types We Offer
CNC Turning is used for fast delivery of highly precise components that can be either prototypes or for end-users. Moreover, it is used for high volume manufacturing in a variety of processes which include:
Turning Metals
Ranging from stainless steel to aluminum, CNC turning can be used to shape a variety of metals like magnesium, brass, copper, titanium, etc. It is used for the designing of mechanical and aspect components. One thing to make sure is the use of machinable metals which is why we make sure to provide a feedback report from our team of engineers before settling on a choice of metal.Using CNC turning, any metal can be designed with high accuracy, precise finish, and surface finish of the customer's choice.
Turning Plastics & Other Materials
Although it is believed that CNC turning is used for metals only, the process is used to shape plastic parts that are mostly for prototype applications. The biggest advantage CNC turning has to offer is the high degree of accuracy and precision with tight tolerance; which is far greater than that of 3D printing. CNC turning can be used to shape a variety of plastics as well as wood, ceramic, and marble.
Among a variety of materials of materials that we offer our customers and work with, we also offer our customer the option to source material for them from the market that will fit their desired application.
Plastic
A highly preferred way to develop prototypes is to have your product turned in plastic. Not only it will allow you to review your product from all angles, but also allow you to test its design and functionality.
Metal
Turning Metals is where CNC turning shines the brightest. There are a variety of metals that can be turned to develop prototypes as well as develop end-user parts to put into manufacturing.
Other Materials
Aside from plastics and metals, CNC turning is used to turn a variety of alloys and other custom materials as requested.
Common Plastics We Work With
ABS, ABS+PC, PC, PP, PEEK, POM, Acrylic (PMMA), Teflon, PS, HDPE, PPS, DHPE, PA6, PA66, PEI, PVC, PET, PPS, PTFE.
Common Metals We Work With
Aluminium, Brass, Copper, Magnesium, Titanium, Stainless Steel, Tin, Zinc
If your desired material is not listed above, contact us and order a free quote today!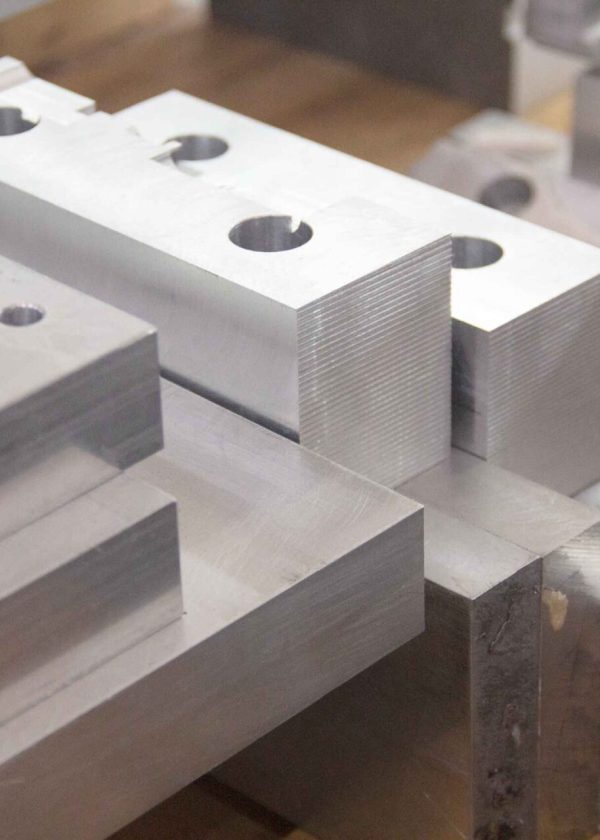 Our CNC turning service offers highly accurate and tightly precise turning. Please note that tolerance is affected by the type of material used along with the geometry of the part that is turned. For more details, consult the chart below: 
Tolerance Lever

Overall Dimension Range

Specifications

<<3, >0.5

<<6, >3

<<30, >6

<<120, >30

<<400, >120

<<1000, >400

<<2000, >1000

Tolerance Standard

F

±0.05

±0.05

±0.1

±0.15

±0.2

±0.3

±0.5

M

±0.1

±0.1

±0.2

±10.3

±0.5

±0.8

±1.2

C

±0.2

±0.3

±0.5

±0.8

±1.2

±2

±3

V

–        

±0.5

±1

±1.5

±2.5

±4

±6
When we have turned your part with high degree of accuracy and precision, it is time for surface finish which is aviable in the following options: As machined (Ra 3.2μm / Ra 126μin) Smooth machining (Ra 1.6μm / Ra 63μin) Fine machining (Ra 0.8μm / Ra 32μin) Polishing (Ra 0.8μm / Ra 32μin) Bead blasted Brushed + Anodized type II (Glossy) As machined + Anodized type II Chromate Conversion Coating Black oxide Electroless Nickel Plating Bead blasted + Anodized type II (Matte) Bead Blasted + Anodized type II (Glossy) Brushed + Electropolished (Ra 0.8μm / Ra 32μin) As machined + Anodized type III (Hardcoat) Brushed (Ra 1.2μm / Ra 47μin) Powder coated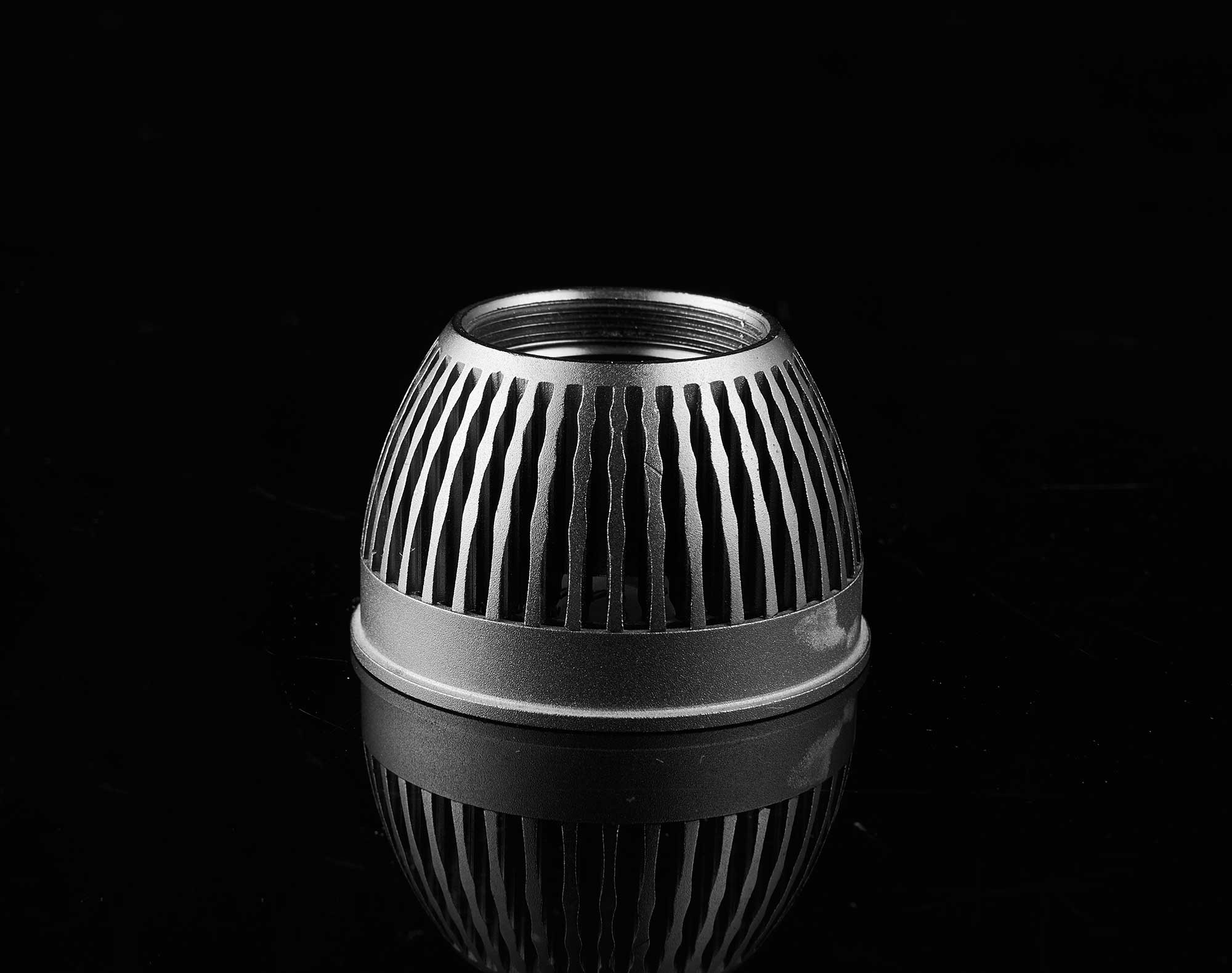 CNC Turning is a highly valuable industrial practice that has facilitated the manufacturing process and reduced time to market for startups, prototypes, and businesses alike. Due to its high degree of precision and tight tolerance, it refines a block of metal into an intricate and highly complex work piece that can be either used as a prototype or even put in for full-scale manufacturing depending upon its application and the type of material used.
Due to its horizontal and vertical movement, it is suitable for making holes, cuts, and other forms of indents in cylindircal workpieces in a quicker fashion, which is not possible with CNC milling. The cutter moves at different angles where a computer is controlling its movement, ensuring there are no errors and we can have precision with repeatability.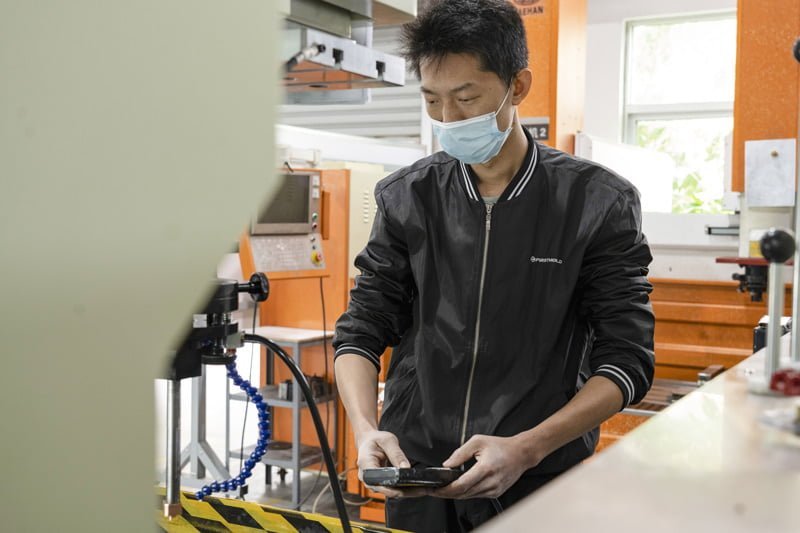 How it works?
 CNC turning is used to produce cylindrical or round shapes since the workpiece is in constant rotation. Also called a subtractive manufacturing process, it is performed on lathe machines which is one of the oldest form of machine tools. The movement of the cutting piece is controlled by a computer, making the process highly precise and accurate with very tight tolerance.
It is easier to achieve very precise round or tubular shapes with turning than with milling or any other process. The tool is moved via computer to make certain movements and remove any excessive material from the workpiec4e to reveal the final shape of the piece that is required. The process is ideal for rapid prototyping as well as to manufacture parts for final application.
Benefits of Using CNC Turning
CNC Turning has a number of benefits to offer due to the involvement of computers instead of humans in the process of manufacturing. Primarily, it increases the productivity and overall production speed. CC turning is used for rapid prototyping and can even be used for small to medium scale manufacturing processes. The process is very cost efficient which makes it a preferred choice for prototyping, especially for SMEs and Startups. The results produce by CNC turning are of higher quality in comparison to those produced by humans. It helps save time and cost in a very effective manner.The accuracy of CNC machining offers a competitive advantage to companies that opt for it instead of manual process. Then there is flexibility in terms of size of pieces that can be worked on and the type of materials of the workpiece that needs to be worked on. There are limitations to manual procedures when it comes to working with harder materials whereas CNC turning can work with a variety of hard materials that is not possible manually. It offers repeatability and gives you the same result with tight tolerance over and over again. Factoring in fast results and safety features it offers, we can say that it is one of the best options for manufacturing of round parts for all industries.