Certifications: IATF16949:2016 | ISO9001:2015
With Prototool's CNC Milling, get your prototypes as well as end parts developed as soon as 1 day or even quicker. Offering market competitive prices, speed, precision, and diversity, take advantage of our 3, and 5-axis indexed milling processes to help bring your ideas into reality. We employ highest grade materials including plastics and metals to create parts according to your design. Offering market competitive prices, our in-house capabilities reduce your time to market with tolerance as low as ±.0004'' (0.010 mm). Simply give us your CAD file and get free quote along with manufacturability report. Get material certifications, inspection, and variety of finishing options for a pitch perfect product.
Trusted by Worldwide Partners Including Fortune 500 Company
CNC Milling Experts at your service
CNC milling is used for fast delivery of highly precise components that can be either prototypes or for end-users. Moreover, it is used for high volume manufacturing in a variety of processes which include: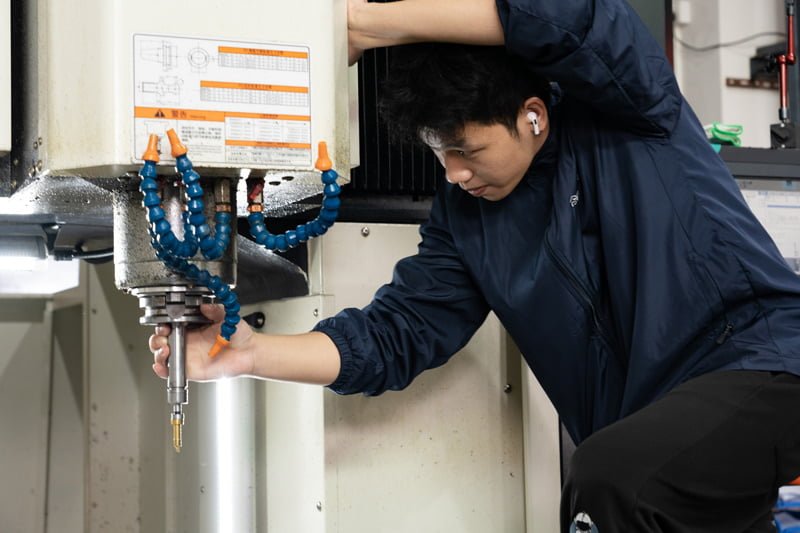 Prototypes
No matter the type of prototype, we manufacture prototypes for all fields of technology in a variety of materials.
Medical Parts
Medical Grade materials are milled by CNC machines that are used in a variety of medical purposes. No matter how complicated or delicate the part, with CNC milling, you can have it developed with precision in no time.
Mold Components
With CNC milling, you can have a variety of components developed that are for molding components. this includes sliders, mold cavities and bases, lifters, and other types of components that can be used for mold making.
Plastic & Metal Valves
Valves are difficult components that have intricate geometry, which is why they are difficult to be milled very accurately. With our highly proficient team of engineers, we can make valves with out of any material with out 3-5 axis CNC milling service.
Among a variety of materials that we offer our customers and work with, we also offer our customer the option to source material for them from the market that will fit their desired application.
Plastic
A highly preferred way to develop prototypes is to have your product milled in plastic. Not only it will allow you to review your product from all angles, but also allow you to test its design and functionality.
Metal
Milling Metals is where CNC milling shines the brightest. There are a variety of metals that can be milled to develop prototypes as well as develop end-user parts to put into manufacturing.
Other Materials
Aside from plastics and metals, CNC milling is used to Mill a variety of allows and other custom materials as per you requested.
Common Plastics We Work With
ABS, ABS+PC, PC, PP, PEEK, POM, Acrylic (PMMA), Teflon, PS, HDPE, PPS, DHPE, PA6, PA66, PEI, PVC, PET, PPS, PTFE.
Common Metals We Work With
Aluminium, Brass, Copper, Magnesium, Titanium, Stainless Steel, Tin, Zinc
If your desired material is not listed above, contact us and order a free quote today!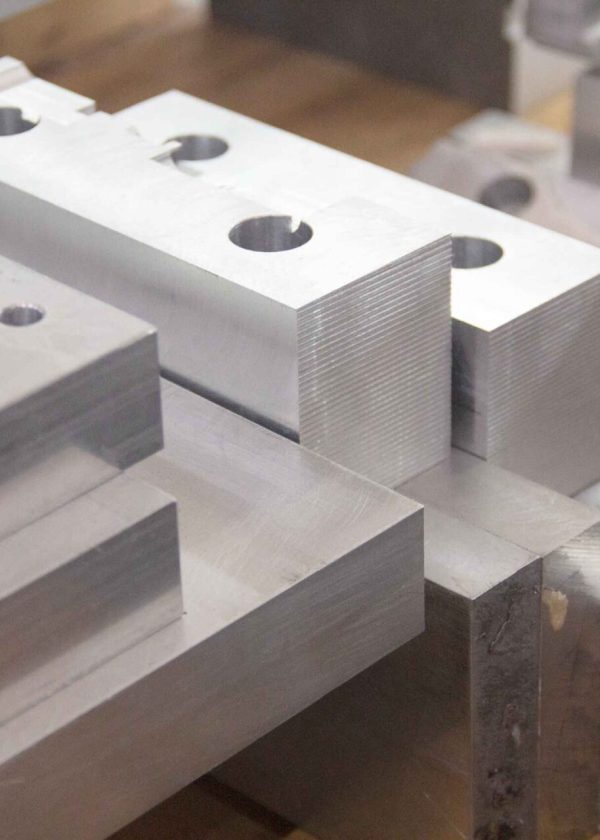 Our CNC milling service offers highly accurate and tightly precise milling. Please note that tolerance is affected by the type of material used along with the geometry of the part that is milled. For more details, consult the chart below: 
Tolerance Lever

Overall Dimension Range

Specifications

<<3, >0.5

<<6, >3

<<30, >6

<<120, >30

<<400, >120

<<1000, >400

<<2000, >1000

Tolerance Standard

F

±0.05

±0.05

±0.1

±0.15

±0.2

±0.3

±0.5

M

±0.1

±0.1

±0.2

±10.3

±0.5

±0.8

±1.2

C

±0.2

±0.3

±0.5

±0.8

±1.2

±2

±3

V

–        

±0.5

±1

±1.5

±2.5

±4

±6
When we have milled your part with high degree of accuracy and precision, it is time for surface finish which is aviable in the following options:

As machined (Ra 3.2μm / Ra 126μin)
Smooth machining (Ra 1.6μm / Ra 63μin)
Fine machining (Ra 0.8μm / Ra 32μin)
Polishing (Ra 0.8μm / Ra 32μin)
Bead blasted
Brushed + Anodized type II (Glossy)
As machined + Anodized type II
Chromate Conversion Coating
Black oxide
Electroless Nickel Plating
Bead blasted + Anodized type II (Matte)
Bead Blasted + Anodized type II (Glossy)
Brushed + Electropolished (Ra 0.8μm / Ra 32μin)
As machined + Anodized type III (Hardcoat)
Brushed (Ra 1.2μm / Ra 47μin)
Powder coated
CNC Milling is a highly valuable industrial practice that has facilitated the manufacturing process and reduced time to market for startups, prototypes, and businesses alike. Due to its high degree of precision and tight tolerance, it refines a block of metal into an intricate and highly complex piece work piece that can be either used as a prototype or even put in for full-scale manufacturing depending upon its application and the type of material used.
Better than /horizontal/vertical that moves in one direction and is only suitable for making holes, a CNC milling machine moves laterally and axially and removes the material to reveal the final product. The cutter moves at different angles where a computer is controlling its movement, ensuring there are no errors and we can have precision with repeatability.
How it works?
 The process of CNC milling starts with a digital file which is designed by a desiger on CAD Software. The file is then converted into readbale format for the machine (G-code) and uploaded in the machine. The machine table may or may not move depending upon the requirements of the part.
The workpiece is placed on the worktable and worked on by the machine which cuts off the excessive material from around it, revealing the desired shape of the object.