Get Your Custom Parts Now – Fast, Precise Online CNC Milling Services
Certifications: IATF16949:2016 | ISO9001:2015
Get your rapid prototypes and custom parts with Prototool's advanced CNC milling and precision machining services. Our 3 and 5-axis CNC milling delivers high-quality parts, from plastics to metals, with tolerances as low as 0.002 mm. Benefit from competitive pricing and fast turnaround, starting from just 1 day. Upload your CAD file for a free quote and manufacturability analysis. Trust us for end-to-end solutions, including material certifications and diverse finishing options, to ensure your parts are perfect.

Why Our Milling Services​
Made-to-Order Fabrication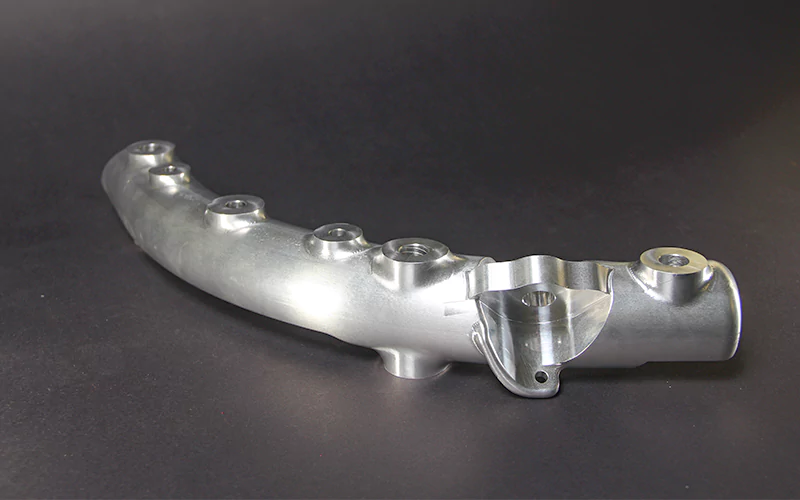 Our CNC milling and precision machining services are all about flexibility and customization. This means you have the freedom to order parts of any complexity, with no minimum quantity requirements and no restrictions on materials. Each client's order is meticulously managed by our dedicated team, ensuring personalized attention from start to finish. This includes a range of free services such as DFM consultations and material recommendations. 
Compliance with Standards Strictly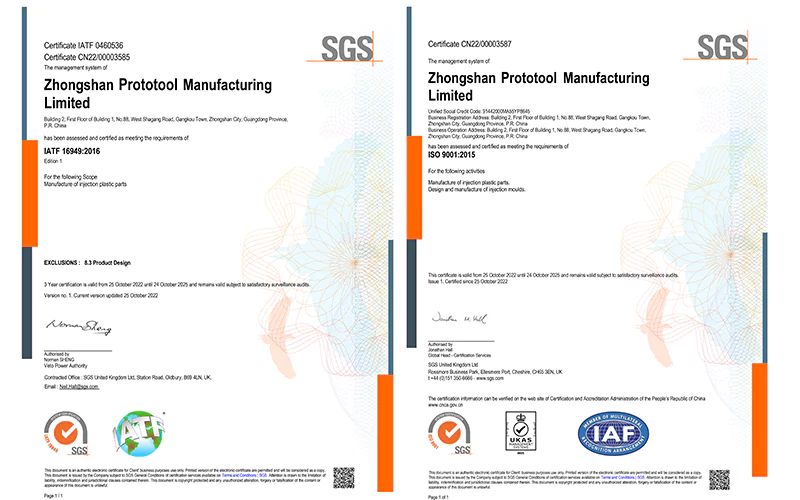 Our CNC milling and machining services strictly adhere to internationally recognized standards, ensuring the highest quality and reliability for your projects. We are compliant with ISO 9001:2015, ensuring consistent quality management, AS9100D for aerospace quality systems, and IATF16949:2016 for automotive parts. Our adherence to ASTM standards guarantees material quality and performance, while our commitment to ANSI protocols ensures operational safety and precision.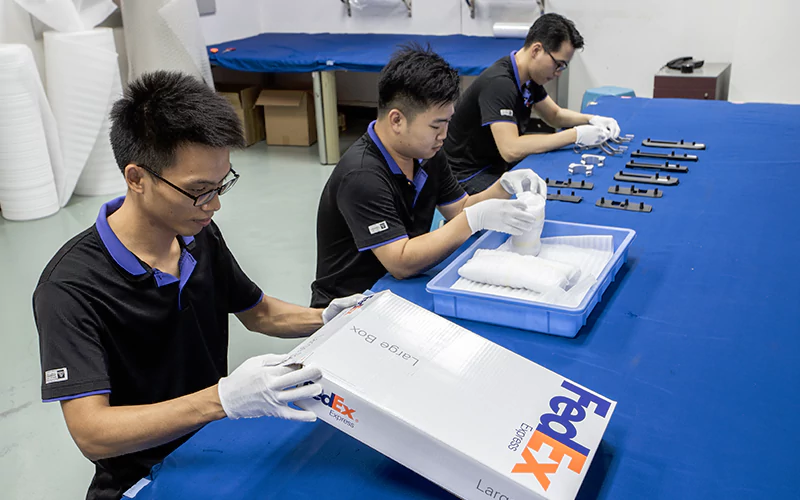 Our rapid milled parts delivery times stem not only from our expert milling processes but also from our streamlined organizational structure. With specialized departments including Sales, Design, Material Procurement, Milling, Quality Control, Warehousing, and Logistics, we ensure a smooth and efficient workflow. When we say we can deliver as quickly as in one day, it's not just a claim.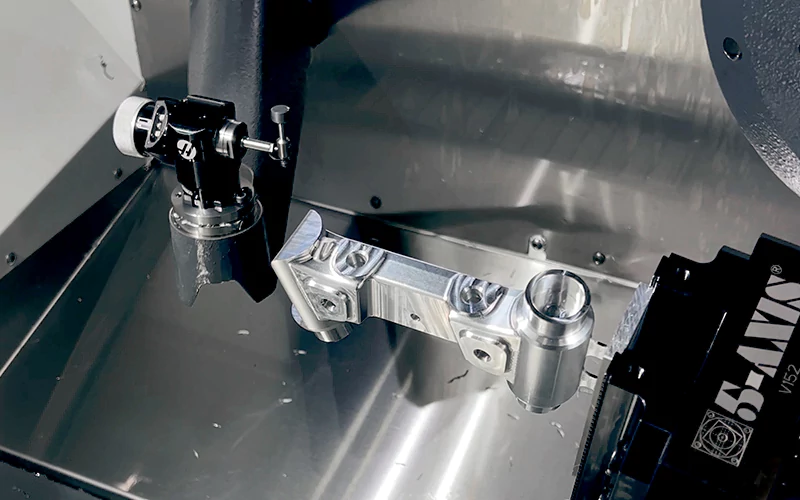 Balancing cost-effectiveness with high-quality is a fundamental part of our mission. While we may not be the cheapest milling provider in the market, we pride ourselves on offering the most value for your investment. Our commitment to providing affordable yet high-grade CNC machining services is evident in the continuous praise we receive from our clients.
Trusted by Worldwide Partners Including Fortune 500 Company
Steps To Start Your Milling Projects
CNC Milling Experts at your service
Prototool's CNC milling services extend far beyond what you might imagine, capable of machining a vast array of parts and products across virtually every industry. Our precision milling expertise brings your most complex designs to life, no matter the sector.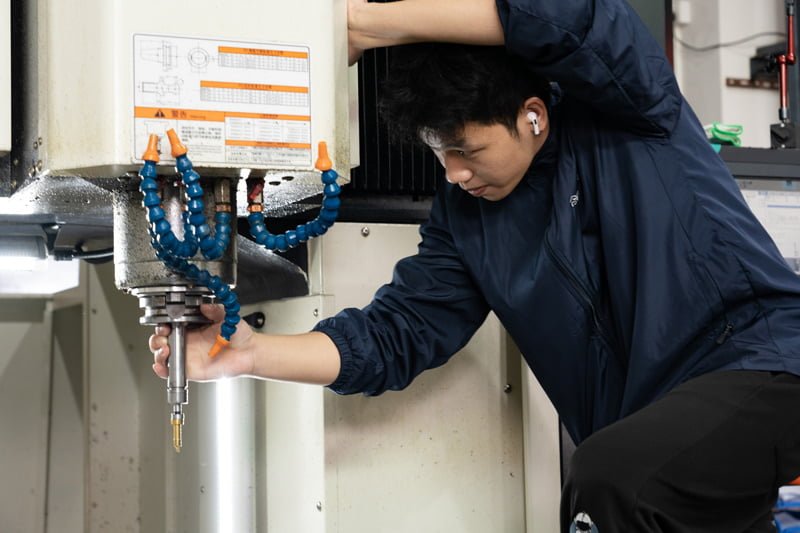 Prototypes
With our advanced CNC machining services, we specialize in creating accurate and high-quality prototypes. Our precision milling processes are perfect for both one-off prototypes and small batch production.
Medical Parts
In medical manufacturing, our CNC milling services are invaluable. We produce complex, high-precision components essential for medical devices and implants.
Mold Components
For tooling and molding applications, our computer-aided milling services provide the high level of precision required for intricate mold components. We excel in handling complex shapes and fine details, crucial for producing high-quality molds for casting and injection molding processes.
Plastic & Metal Valves
Valves are difficult components that have intricate geometry, which is why they are difficult to be milled very accurately. With our highly proficient team of engineers, we can make valves with out of any material with out 3-5 axis CNC milling service.
Entre la gran variedad de materiales que ofrecemos a nuestros clientes y con los que trabajamos, también ofrecemos a nuestro cliente la opción de conseguir en el mercado el material que se ajuste a la aplicación deseada.
Plástico
A highly preferred way to develop prototypes is to have your product milled in plastic. Not only it will allow you to review your product from all angles, but also allow you to test its design and functionality.
Metal
Milling Metals is where CNC milling shines the brightest. There are a variety of metals that can be milled to develop prototypes as well as develop end-user parts to put into manufacturing.
Otros materiales
Aside from plastics and metals, CNC milling is used to Mill a variety of allows and other custom materials as per you requested.
Plásticos comunes con los que trabajamos
ABS, ABS+PC, PC, PP, PEEK, POM, acrílico (PMMA), teflón, PS, HDPE, PPS, DHPE, PA6, PA66, PEI, PVC, PET, PPS, PTFE.
Metales comunes con los que trabajamos
Aluminio, latón, cobre, magnesio, titanio, acero inoxidable, estaño, zinc
Si el material que desea no aparece en la lista anterior, póngase en contacto con nosotros y solicite un presupuesto gratuito hoy mismo.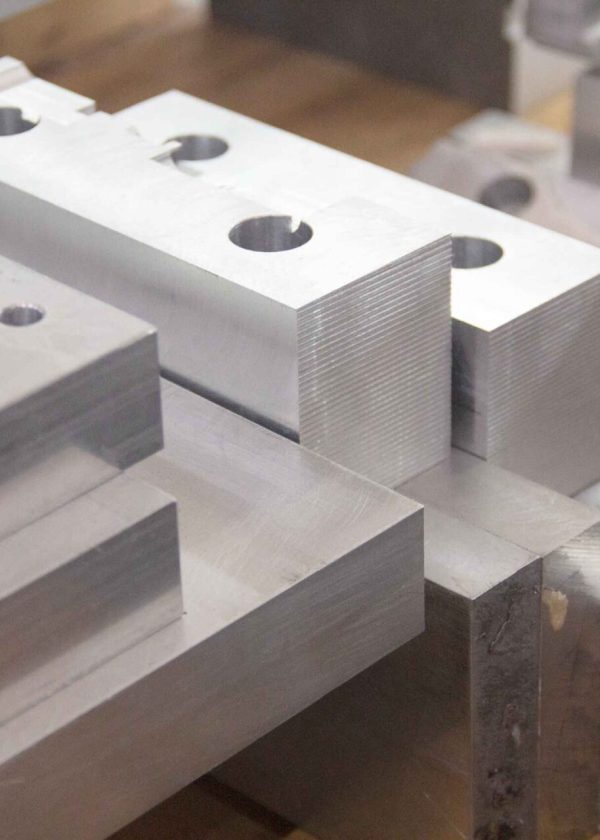 Our CNC milling service offers highly accurate and tightly precise milling. Please note that tolerance is affected by the type of material used along with the geometry of the part that is milled. For more details, consult the chart below: 
Palanca de tolerancia

Gama de dimensiones totales

Especificaciones

<0.5

<3

<6

<30

<120

<400

<1000

Norma de tolerancia

F

±0.05

±0.05

±0.1

±0.15

±0.2

±0.3

±0.5

M

±0.1

±0.1

±0.2

±10.3

±0.5

±0.8

±1.2

C

±0.2

±0.3

±0.5

±0.8

±1.2

±2

±3

V

–        

±0.5

±1

±1.5

±2.5

±4

±6
When we have milled your part with high degree of accuracy and precision, it is time for surface finish which is aviable in the following options:

Según mecanizado (Ra 3,2μm / Ra 126μin)
Mecanizado liso (Ra 1,6μm / Ra 63μin)
Mecanizado fino (Ra 0,8μm / Ra 32μin)
Pulido (Ra 0,8μm / Ra 32μin)
Granallado
Cepillado + Anodizado tipo II (Brillante)
Como mecanizado + Anodizado tipo II
Revestimiento de conversión de cromatos
Óxido negro
Niquelado químico
Granallado + Anodizado tipo II (Mate)
Granallado + Anodizado tipo II (Brillante)
Cepillado + Electropulido (Ra 0,8μm / Ra 32μin)
Como mecanizado + Anodizado tipo III (Hardcoat)
Cepillado (Ra 1,2μm / Ra 47μin)
Recubrimiento en polvo
CNC Milling is a highly valuable industrial practice that has facilitated the manufacturing process and reduced time to market for startups, prototypes, and businesses alike. Due to its high degree of precision and tight tolerance, it refines a block of metal into an intricate and highly complex piece work piece that can be either used as a prototype or even put in for full-scale manufacturing depending upon its application and the type of material used.
Better than /horizontal/vertical that moves in one direction and is only suitable for making holes, a CNC milling machine moves laterally and axially and removes the material to reveal the final product. The cutter moves at different angles where a computer is controlling its movement, ensuring there are no errors and we can have precision with repeatability.
¿Cómo funciona?
 The process of CNC milling starts with a digital file which is designed by a desiger on CAD Software. The file is then converted into readbale format for the machine (G-code) and uploaded in the machine. The machine table may or may not move depending upon the requirements of the part.
The workpiece is placed on the worktable and worked on by the machine which cuts off the excessive material from around it, revealing the desired shape of the object.