Servicio de mecanizado CNC
Custom CNC machining services, 4 axis and 5 axis capabilities, specializing in rapid CNC prototypes and on-demand production.
Certificaciones: IATF16949:2016 | ISO9001:2015
Prototool provides precision CNC manufacturing services. We have many types of high-precision machining equipment: 5-axis CNC machining centers, 4-axis CNC machining centers, high-precision centers, etc. Our machining shop has more than ten years of experience in engine blocks, automotive parts, cylinder heads, rotary shafts, drive shafts, gears, gearboxes, brake drums, hubs, gear rocker arms, rocker shafts, jet engine parts, medical device components, etc. We're proud of the constant pursuit of speed, precision, versatility, and service by all our employees.
Multiple Branded Equipment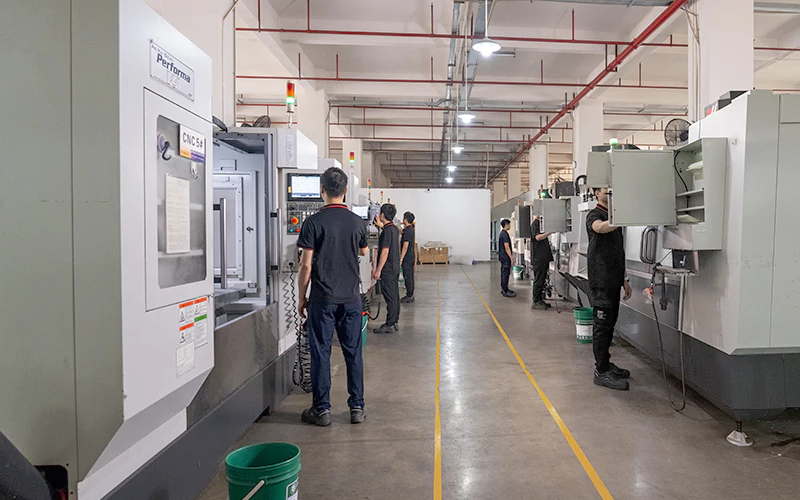 Our workshop is outfitted with an array of high-performance, brand-name CNC machinery, including notable brands like Haas, GF+, Mazak, etc. Our comprehensive suite of CNC equipment encompasses a variety of types, such as 5-axis and 4-axis machining centers, along with advanced precision machining tools.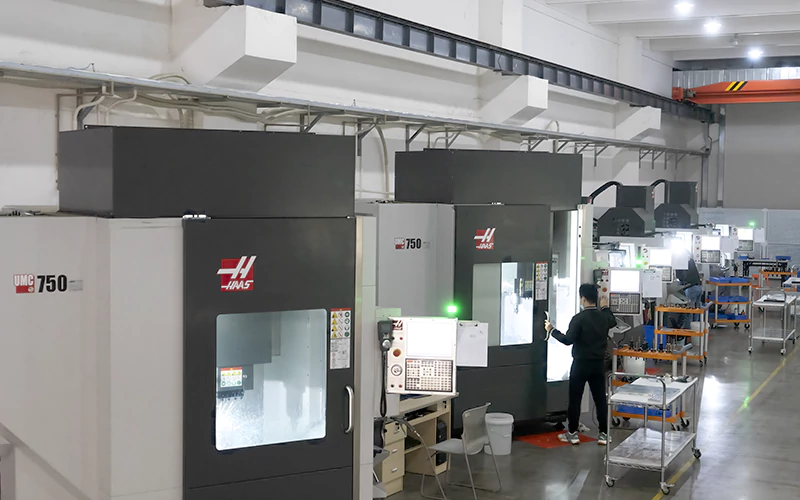 Prototool's expert precision machining team and streamlined workflow, backed by over ten years of diverse project experience, ensure swift and accurate completion of your orders. Our setup is optimized for rapid, high-quality custom machining services, guaranteeing on-time delivery for every project.
High Precision and Quality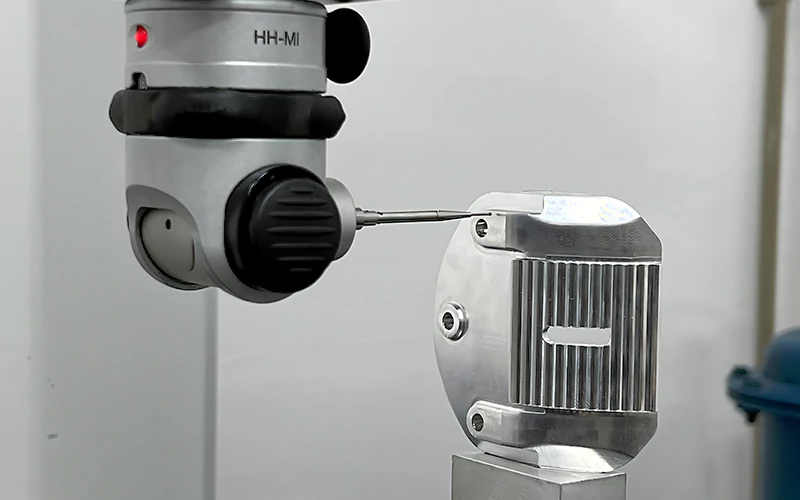 With our advanced CNC fabrication tools and our team's deep understanding of precision engineering, Prototool consistently delivers exceptional accuracy in every project, maintaining tolerances as tight as +0.01 to +0.02mm. This commitment to precision ensures the highest quality in all our CNC machining services.
Cost-Efficient Manufacturing Choice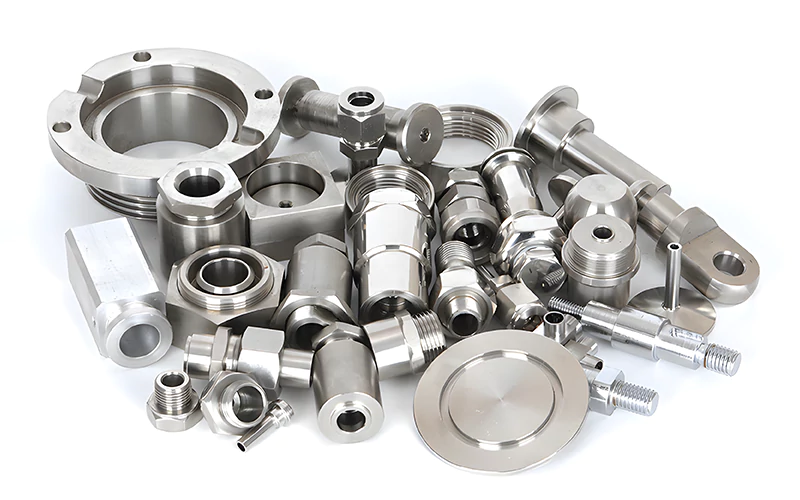 Prototool goes beyond competitive pricing in CNC machining. We work closely with clients, offering expert design and material advice to optimize product performance. This approach ensures cost-effective, high-quality custom machining solutions, delivering great value for your investment.
Steps to Engage with Our CNC Machining Experts
Start by submitting your free quote request, complete with product descriptions and technical drawings. If you don't have a technical drawing, our precision machining team can assist with reverse engineering.
Our custom machining experts will review your request and provide a detailed quotation, typically within 24 hours, ensuring a swift response for your CNC machining needs.
Upon quote approval and deposit receipt, we initiate the project. This involves preparing our advanced CNC machinery and beginning the precision fabrication process, tailored to your specifications.
Your CNC machined products are carefully packaged, labeled, and shipped directly to your doorstep, ensuring timely and safe delivery.
Máxima calidad, entrega rápida
CNC Machining Service Options
We recommend two primary types of custom processing services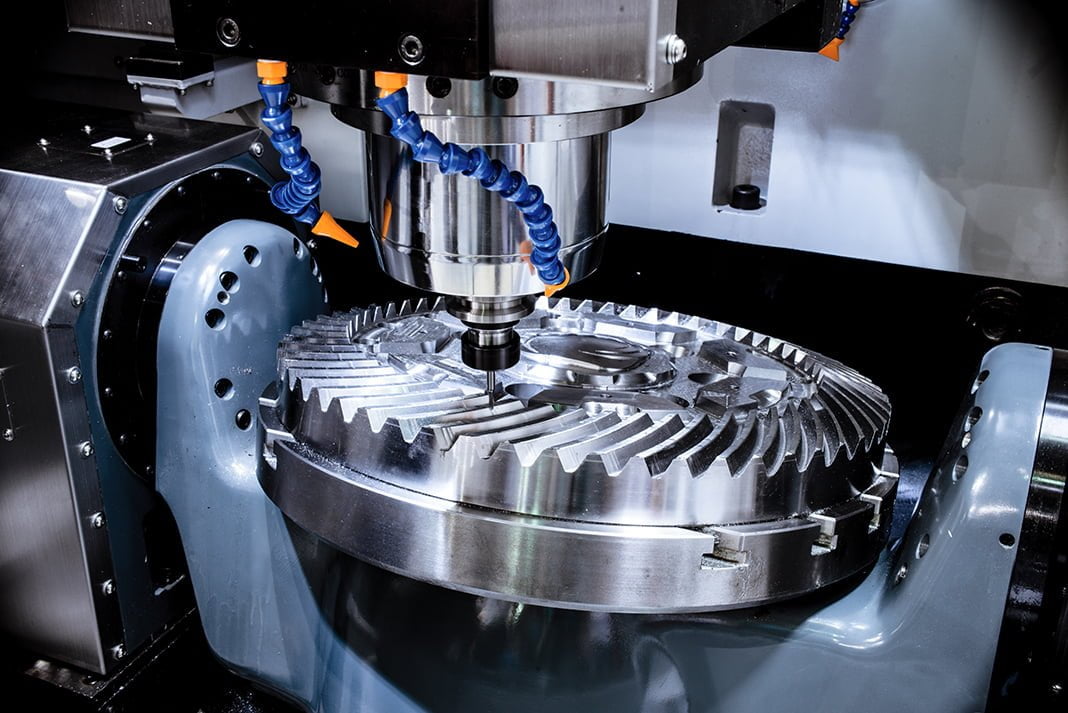 Specializing in complex geometries and precision parts, our CNC milling process is ideal for components like engine parts, frames, and enclosures. We deliver features with exceptional accuracy and surface finish using advanced milling machines.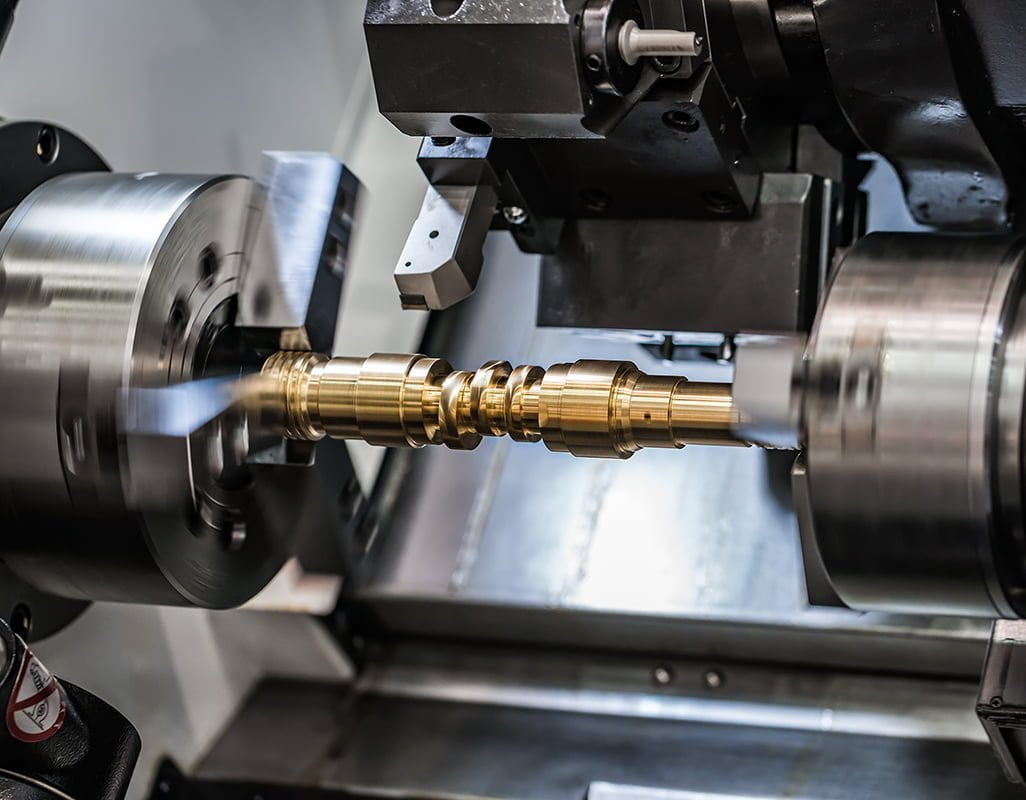 Perfect for cylindrical parts such as shafts, rods, and bushings, our CNC turning ensures high precision and excellent surface integrity. Our turning centers are adept at handling various materials, producing parts with tight tolerances and smooth finishes.
Materials Expertly Machined by Our CNC Services
In our CNC fabrication services, we handle a diverse range of materials, catering to our customers' specific needs. Additionally, we offer the convenience of sourcing the perfect material from the market to match their application requirements.
De plástico: Utilizing our precision CNC machining capabilities, plastic is a popular choice for developing prototypes. This process allows for a comprehensive evaluation of your product, enabling you to assess its design and functionality thoroughly.
Metal: The versatility of our CNC machining services is most evident when working with metals. We can machine a variety of metals, ideal for both prototype development and creating final parts for manufacturing.
Otros materiales: Beyond plastics and metals, our custom CNC machining solutions extend to a wide array of alloys and other specialized materials, as per our clients' requests.
Plásticos comunes con los que trabajamos
ABS, ABS+PC, PC, PP, PEEK, POM, acrílico (PMMA), teflón, PS, HDPE, PPS, DHPE, PA6, PA66, PEI, PVC, PET, PPS, PTFE.
Metales comunes con los que trabajamos
Aluminio, latón, cobre, magnesio, titanio, acero inoxidable, estaño, zinc

Si el material que desea no aparece en la lista anterior, póngase en contacto con nosotros y solicite un presupuesto gratuito hoy mismo.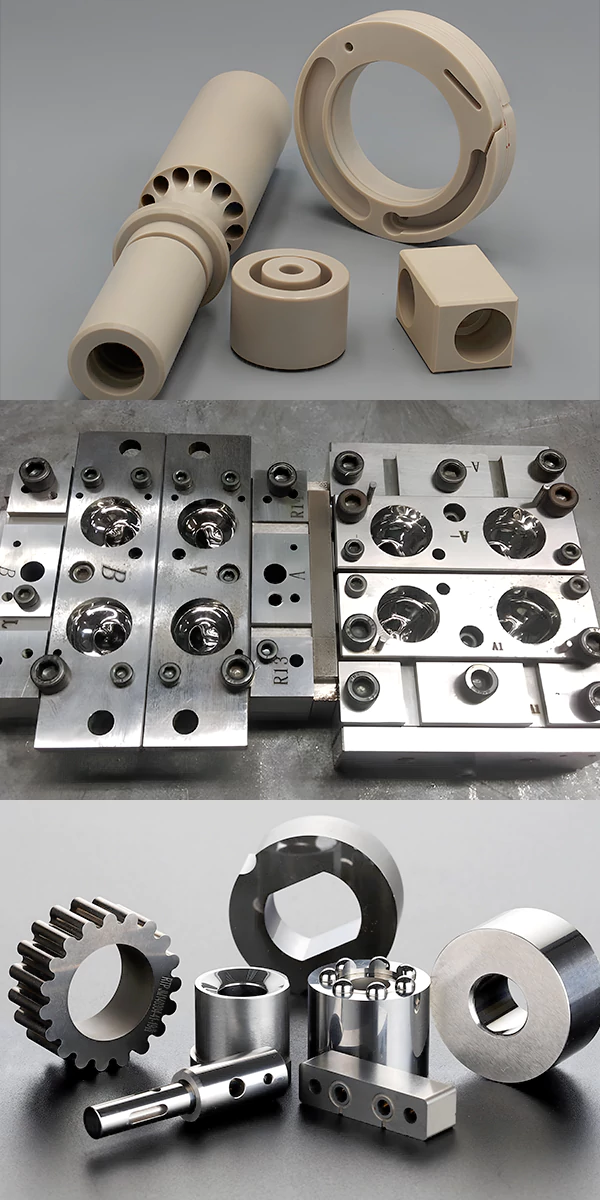 Prototool's CNC Machining Tolerance Standards
Our CNC milling service offers highly accurate and tightly precise milling with tolerance as tight as 0.01 – 0.05mm. Please note that tolerance is affected by the type of material used along with the geometry of the part that is milled. For more details, consult the chart below:
Palanca de tolerancia
Gama de dimensiones totales
Especificaciones
<0.5
<3
<6
<30
<120
<400
<1000
Norma de tolerancia
F
±0.05
±0.05
±0.1
±0.15
±0.2
±0.3
±0.5
M
±0.1
±0.1
±0.2
±10.3
±0.5
±0.8
±1.2
C
±0.2
±0.3
±0.5
±0.8
±1.2
±2
±3
V
–
±0.5
±1
±1.5
±2.5
±4
±6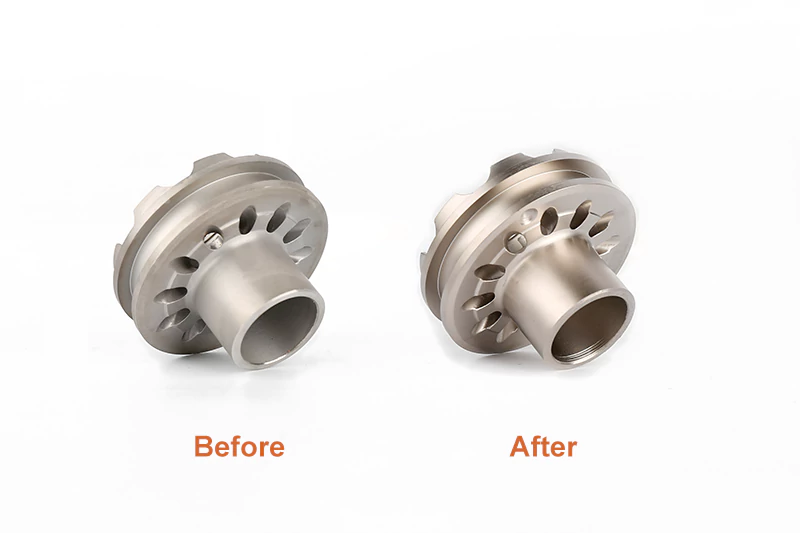 Surface Finishes of CNC Machined Parts
Surface finishing is an essential aspect of our precision CNC machining services, playing a pivotal role in crafting the final, flawless product. At Prototool, we excel in providing a range of advanced surface treatment solutions, ensuring that each CNC fabricated component meets the highest standards of quality and visual appeal.

Según mecanizado (Ra 3,2μm / Ra 126μin)
Mecanizado liso (Ra 1,6μm / Ra 63μin)
Mecanizado fino (Ra 0,8μm / Ra 32μin)
Pulido (Ra 0,8μm / Ra 32μin)
Granallado
Cepillado + Anodizado tipo II (Brillante)
Como mecanizado + Anodizado tipo II
Revestimiento de conversión de cromatos
Óxido negro
Niquelado químico
Granallado + Anodizado tipo II (Mate)
Granallado + Anodizado tipo II (Brillante)
Cepillado + Electropulido (Ra 0,8μm / Ra 32μin)
Como mecanizado + Anodizado tipo III (Hardcoat)
Cepillado (Ra 1,2μm / Ra 47μin)
Recubrimiento en polvo
Our CNC Machining Applications
CNC Machining is pivotal in developing various molds, including plastic injection molds, high-pressure die-cast molds, two-shot molds, 2 plate molds, and 3 plate molds. Owing to their exceptional precision, our CNC machines can carve molds in the desired metal swiftly, making them highly preferred for rapid tooling or production tooling. This capability ensures that we can meet diverse and complex tooling needs efficiently, aligning perfectly with the demands of rapid manufacturing.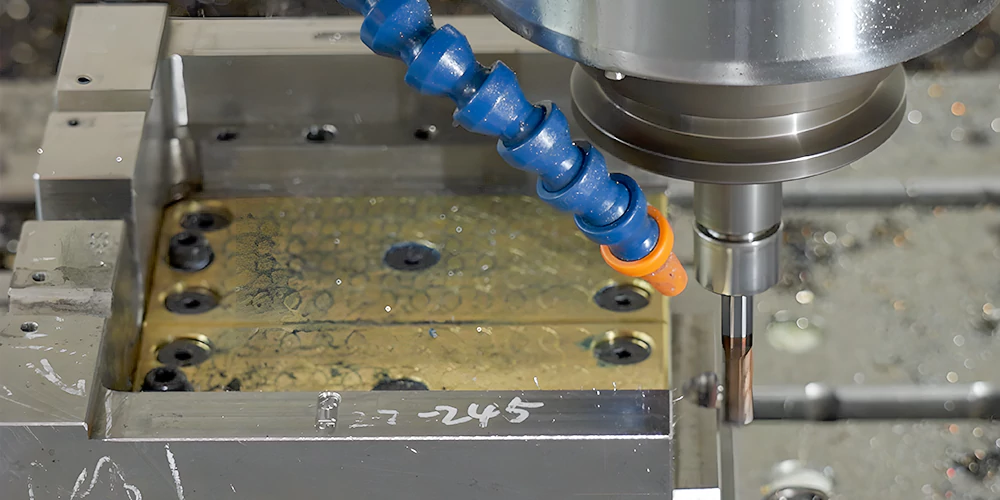 In our CNC machining services, we can fabricate custom prototypes for a variety of sectors, such as detailed automotive parts like engine components, intricate medical devices like prosthetics, and consumer electronics like smartphone cases. Our precision machining ensures these prototypes are accurate representations of the final products, ideal for testing and validation. CNC machining is cost-effective and efficient, enabling quick, precise prototyping at all stages.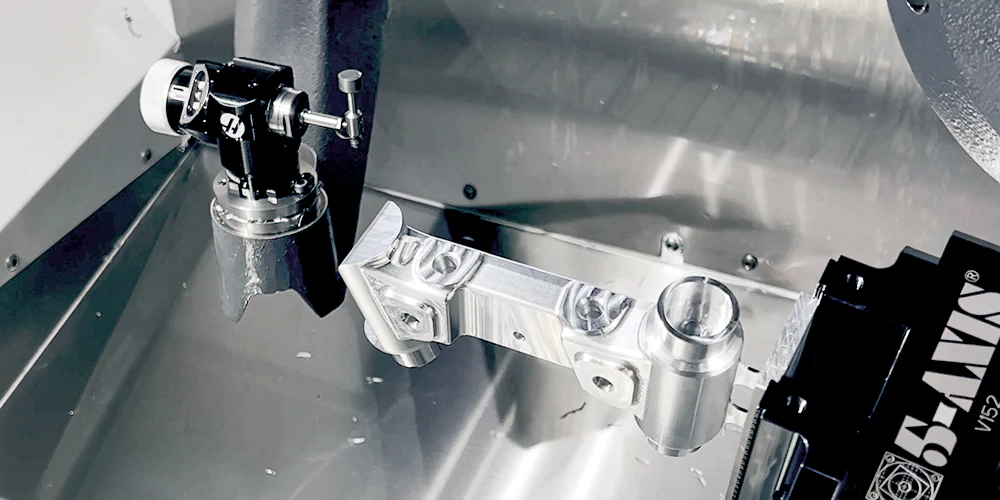 We specialize in manufacturing various aerospace components, including turbine blades, engine mounts, landing gear parts, and aircraft structural elements. Our advanced machining capabilities also extend to producing intricate fittings, control system components, and aerofoil sections. Each part is meticulously crafted to meet the stringent standards of the aerospace sector, ensuring optimal performance and safety.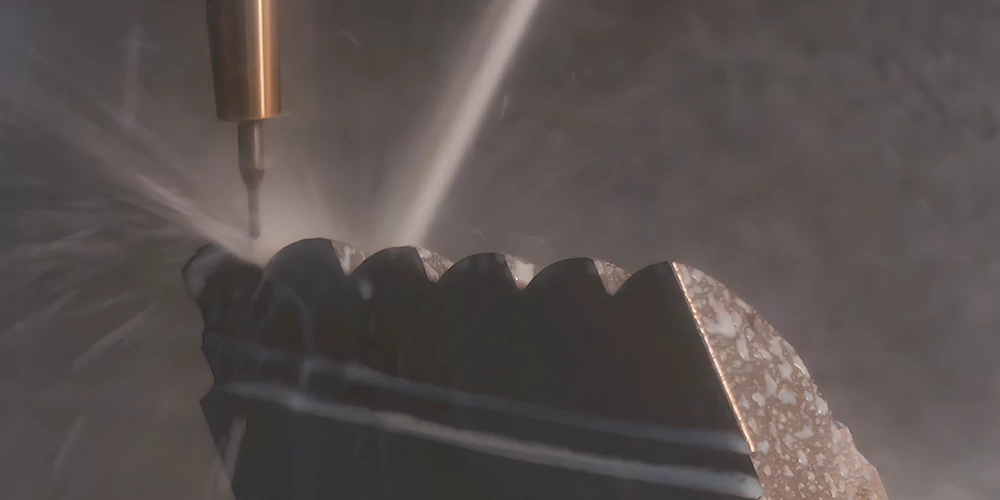 We specialize in creating components such as engine blocks, transmission gears, suspension systems, and steering mechanisms. Our precision machining also allows for the production of custom exhaust systems, brake components, and intricate valve assemblies. Each automotive part is engineered to withstand the rigors of daily use, ensuring reliability and performance in every vehicle.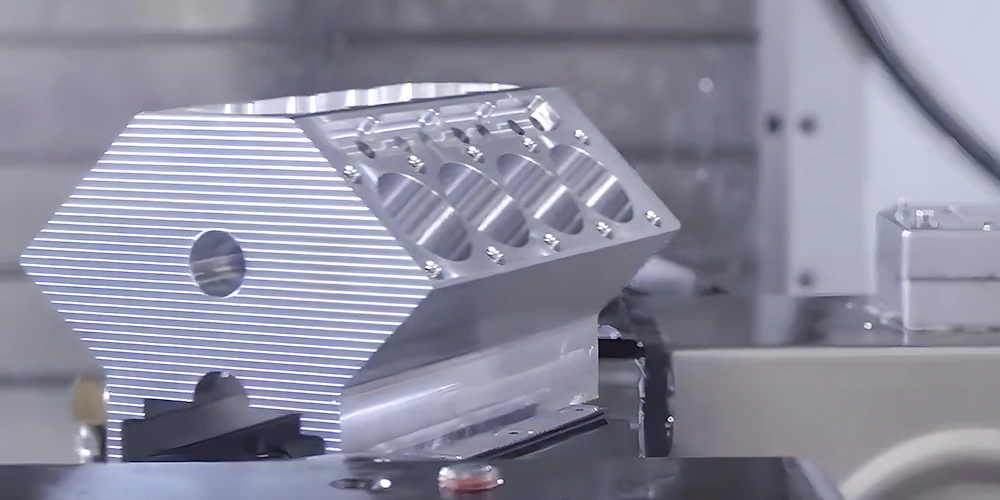 We expertly craft components such as orthopedic implants, surgical instruments, and diagnostic equipment casings. Our capabilities also extend to machining complex parts for medical imaging devices, dental tools, and custom prosthetics. Each piece is manufactured with the utmost precision and care, adhering to strict medical standards to ensure safety and efficacy in healthcare applications.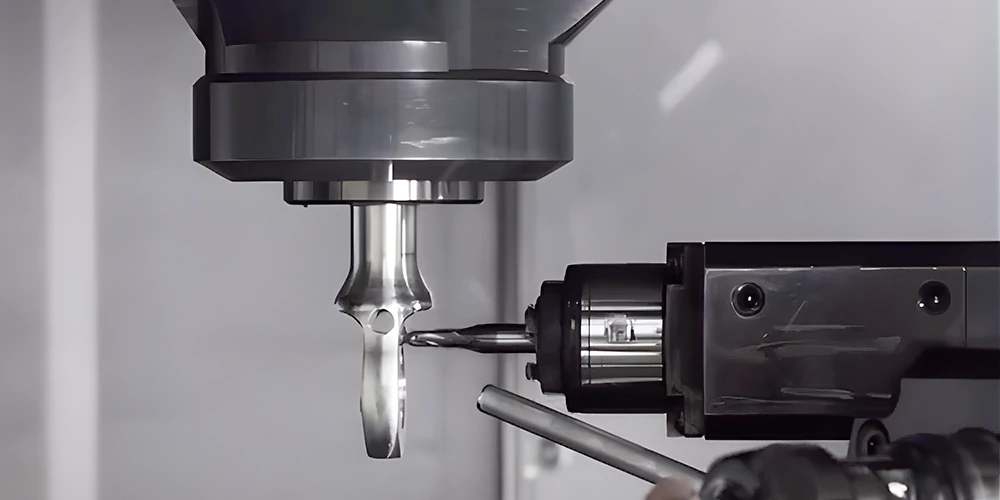 We skillfully produce components for household appliances, sports equipment like bicycle parts, and musical instrument pieces. Additionally, our machining expertise extends to creating detailed parts for personal gadgets, luxury goods, and even custom furniture fittings. Each product benefits from the precision and quality assurance that CNC machining brings.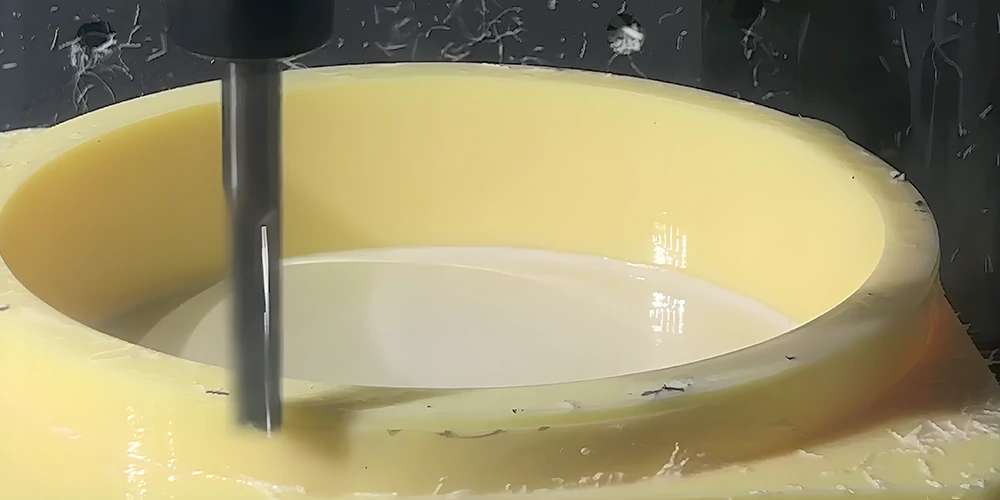 Understanding CNC Machining
If you're new to CNC machining services, here's a quick primer to get you started: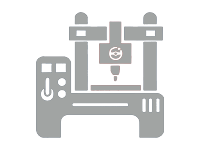 What's CNC Machining
CNC Machining, short for Computer Numerical Control Machining, is a way to make parts using computers to control machine tools. It's known for:
Precision: It makes parts very accurately.
Efficiency: It's fast and can make complex shapes easily.
Versatilidad: Used for everything from cars to chairs and boats.
How CNC Machining Works:
Plan the Part: We look at the design and figure out the best way to make it.
Set Up the Machine: We program the machine with the right instructions.
Machining: The machine precisely cuts and shapes the material.
Check Quality: We make sure each part is perfect.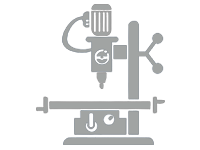 Why Choosing CNC Machining
CNC machining stands out for several key reasons:
Unmatched Accuracy: It's incredibly precise, making it a top choice for critical industries like aerospace and medical devices.
Speed and Versatility: Whether it's a prototype, final product, or a mold, CNC machining works quickly and can handle complex designs with ease.
Safety and Reliability: The process minimizes human error, ensuring consistent quality and safety.
Wide Material Compatibility: CNC machining is adaptable, working with a range of materials to meet various industry needs.
Efficiency for Manufacturers: It requires low maintenance and can operate continuously, making it a cost-effective solution.
Ideal for Complex Tasks: From milling to turning, CNC machining is perfect for intricate designs and non-conventional machining tasks.