Plastic Injection Molding services
Certifications: IATF16949:2016 | ISO9001:2015
Prototool specializes in plastic injection molding, with a decade of experience that can help you avoid common challenges like insufficient capacity, uncertain design capability, unstable product quality, and untimely delivery. Our expertise extends to various industries, including automotive, aerospace, consumer electronics, and medical. Our injection molding team of 50+ professionals, including designers, programmers, operators, and quality supervisors, work seamlessly with our mold team to deliver exceptional results. Our dedicated and creative team has successfully served hundreds of customers worldwide, earning consistently positive feedback.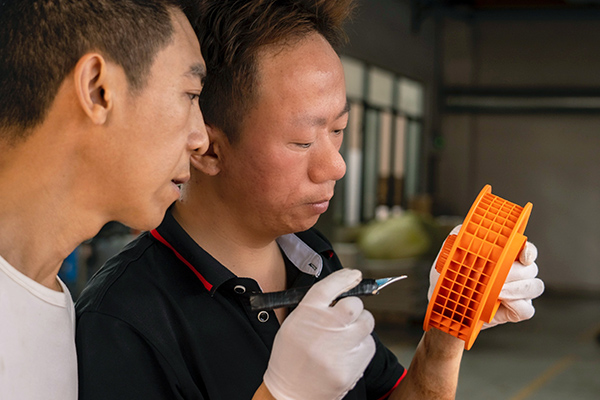 500+ monthly delivered projects
10+ years industry experience
100+ high-end technical personnel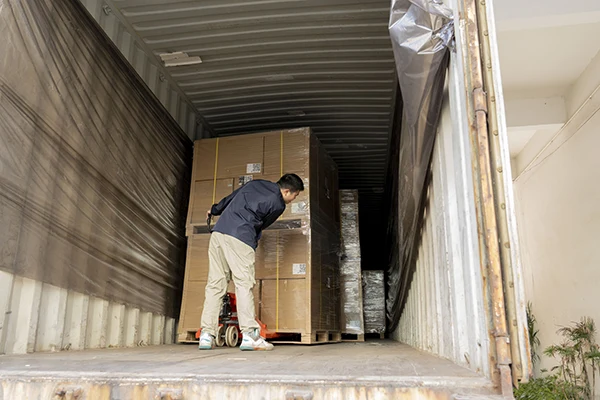 As fast as 7 days
Free DFM service
Instant quote within 24hrs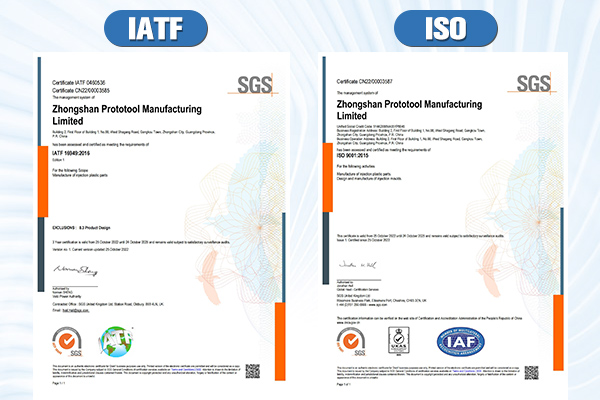 10+ Fortune 500 partners
IATF:16949, ISO9001:2015 certified
Quality-control team & equipments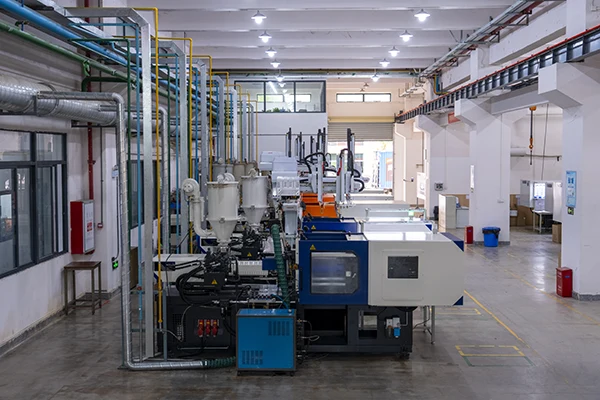 80+ imported equipments
30,000 ㎡ of modern plant
Cost-effective & superior quality
Find high-quality Plastic Injection Molding Services?
Cómo trabajar con nosotros
The plastic injection molding process may seem simple, but there are many parameters that need to be tightly controlled to ensure the quality and consistency of the plastic components produced.
Factors affecting the tolerance of injection molded parts include plastic properties, product design, mold design, injection molding process, etc. When we talk about injection molding product tolerances, it's better to consider the appearance and function of the finished product and the cost.
Usually, Prototool takes DIN 16742 as our injection molding tolerance standard, and for the automotive industry, we comply with the QC-T-29017-1991 automotive industry tolerance standard as our standard. When the customer has special tolerance requirements, we strictly follow the requirements.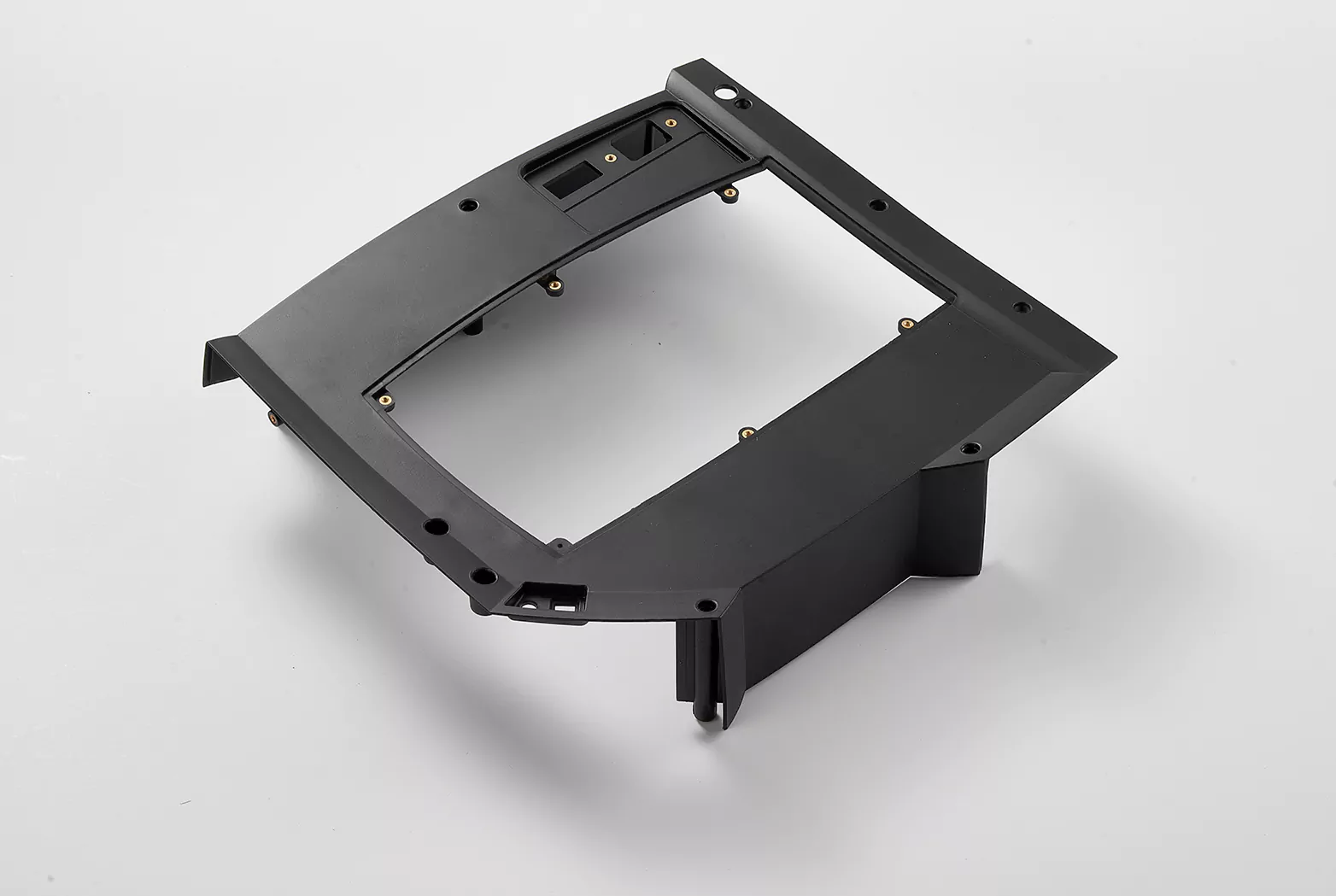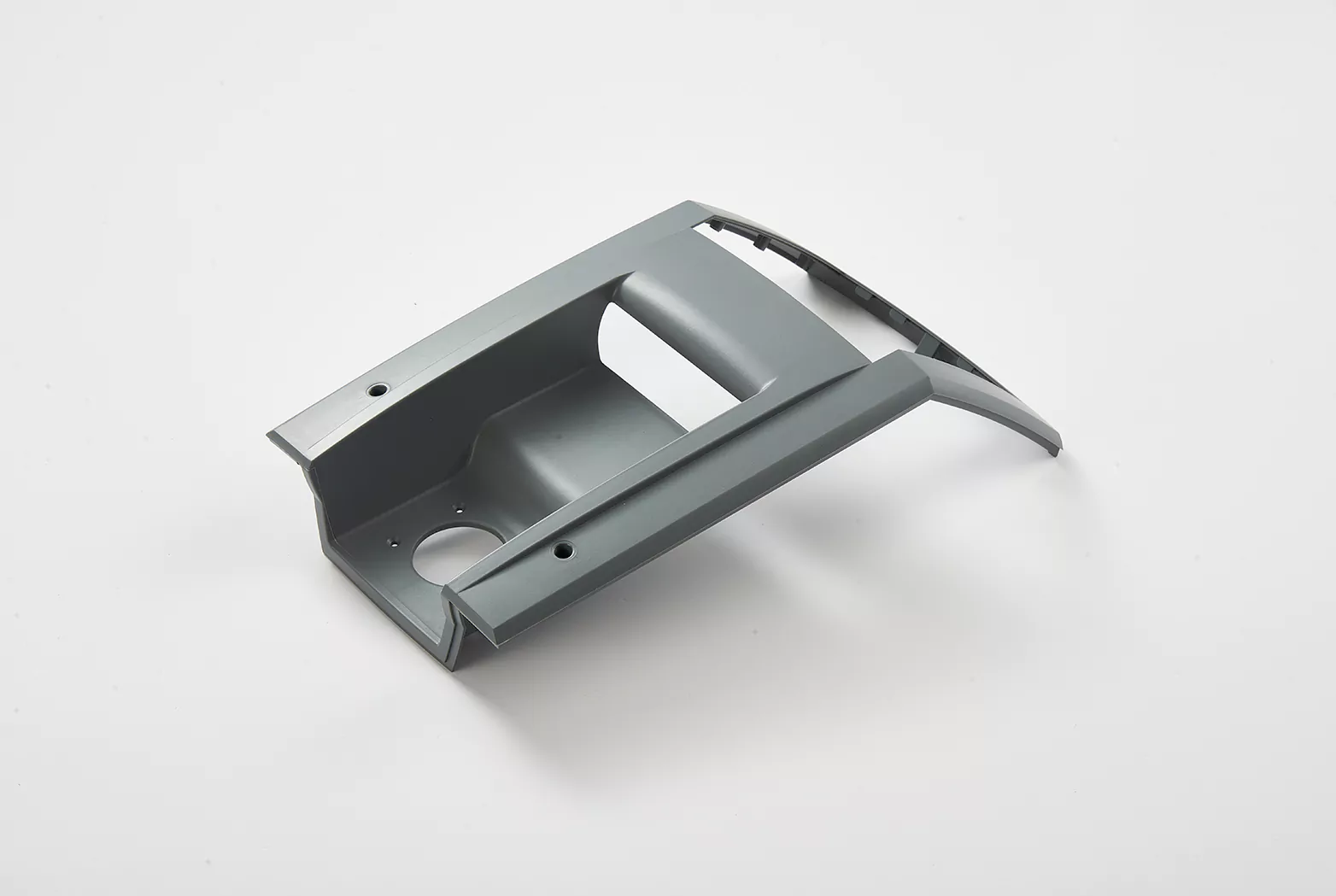 The Plastic Injection Molding Process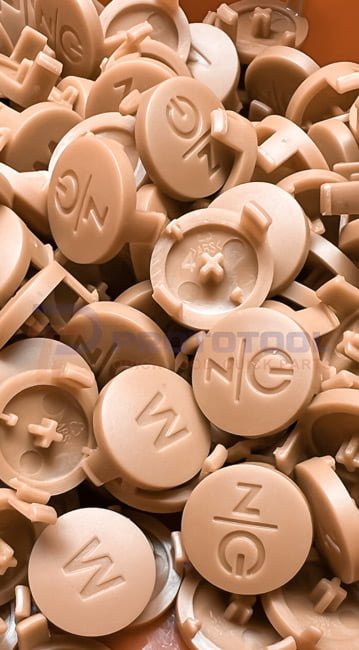 The core and the cavity are the two main pieces of an injection mold. In the first step, during clamping, these two parts of the mold will be extruded and fit together by the machine.
The plastic pellets are fed to the part of the barrel and loaded into the main cylinder, where they are heated at high temperatures to a liquid. The plastic liquid will be injected into the mold cavity when mixed in good condition.
Next is the dwelling phase, where the melted plastic is filled to the entirety of the mold through pressure. The pressure is applied directly to the mold such that the liquid fills all mold cavities, and the product comes out accurately and is identical to the mold.
This process step allows the time needed for the mold to cool. If this step is performed too hastily, the products may stick together or become distorted when demolding.
This is the opposite process of clamping. In this step, a clamping motor slowly opens the two parts of the mold to make for the safety and stability.
After the mold is opened, the ejector pin will push the cooled product out of the mold cavity according to the design position, so that a basic product is completed.
Materials Used for Plastic Injection Molding
Our wide selection of materials for plastic injection molding ensures that we have the right material for your project, depending on its application. These materials vary in their mechanical, thermal, chemical, electrical, and optical properties. Some of the most commonly used materials for plastic injection molding are:

We offer multiple finishing options to complete the plastic products made with the plastic injection molding process. You can choose from any of the following depending upon your application's requirements: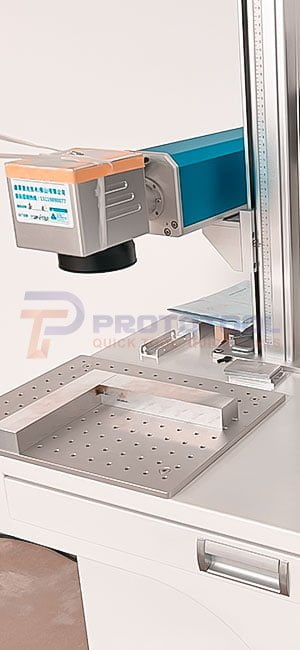 Standard Finish
Interior, non-cosmetic finish according to the geometry of the mold.
SPI Finishes
Range of SPI finishes from Grade 3 diamond / high polish to 320 stone low polish. These Finishing options include SPI A-1, SPI A-2, SPI A-3, SPI B-1, SPI B-2, SPI B-3, SPI C-1, SPI C-2, SPI C-3, SPI D-1, SPI D-2, and SPI D-3.
Threaded Inserts
We can install the most commonly used and popular standard inserts in UNF and metric sizes.
As Molded
As the name suggests, the mold will remain 'as it is' – without any secondary texturing or polishing.
Creating textures on the molds so that it shows on the final product. This finishing option includes matte, swirls, patterns, and lines.
Laser Engraving
Engrave part numbers, designs, logos, or any other specified printing onto your parts.
Pad Printing
Application of an ink-based design to the surface.
Pintura
Painting the surface with standard colors or Pantone matching, including Primer and topcoat. Masking available; EMI (copper) paint.
The Plastic Injection Molding services by us have a large variety of applications across all industries, including:
Industry Expertise & Guidance
Our team of plastic injection molding experts is here to build you a plan for success for prototyping, design validation, and production applications.
We offer production-grade tooling to all our clients with cost-effective and quick solutions.
Complex and Custom Designs
We run tight tolerances and 2D drawings for a wide variety of industries. No matter the complexity and personalization involved, we can make it happen for you.
What is Plastic Injection Molding?
Plastic Injection molding
 is a well-designed and simple manufacturing process that can quickly produce intricate geometrical shapes for custom parts and products. It is a popular process of choice for companies looking to produce repeatable parts with strict mechanical requirements. Plastic injection molding involves filling a mold tool with liquid plastic resin under great pressure. The tool may have only a single cavity or hundreds of cavities to make unlimited numbers of parts.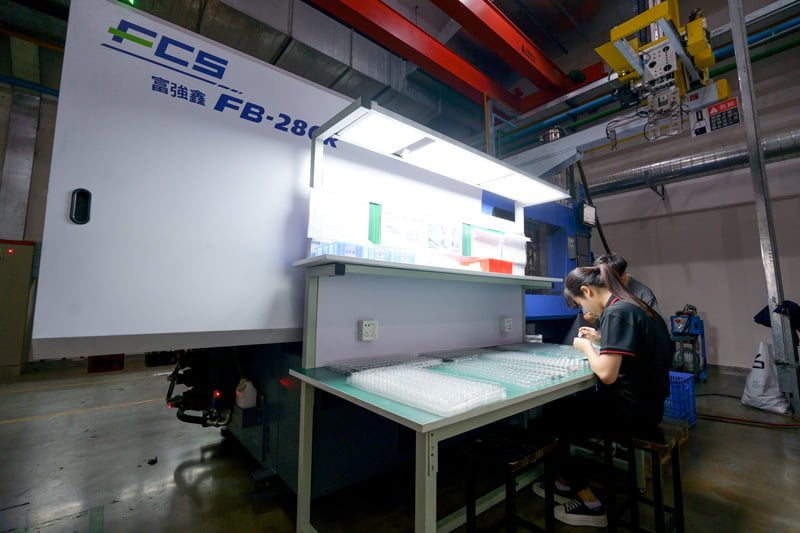 Benefits of Plastic Injection Molding
Plastic injection molding offers various benefits for all industries. Some of its top benefits include:
Ability to produce large volumes of parts quickly
Once the process has been set up and tested, plastic injection molding machines can produce thousands of items quickly and efficiently.
High surface quality
This process can produce high-quality parts with consistency. Plastic injection molding typically produces parts that are strong, tensile, and highly detailed.
Cost-Effectiveness
Once the mold has been built, the cost of production per component is relatively low, especially if created in high numbers.
Flexibility
Manufacturers can choose the mold design and type of thermoplastic, allowing them to produce a variety of components, including parts that are complex and detailed.
Consistent and Repeatable
The process of plastic Injection molding can help produce thousands to millions of parts that are precise and accurately identical to the master mold.