Rapid Prototyping services
Certifications: IATF16949:2016 | ISO9001:2015
We offer rapid prototype molding services to our valuable clients to make their product and machine prototypes in the best way. We can make prototypes with a variety of techniques and materials depending upon your choice.
Here are some core values of the rapid prototyping that you'll have in our service.
Here is the typical working order to expect when you hire us for our die casting services:
Call us for the best rapid prototyping service now
Machining method for rapid prototyping
We use following methods frequently according to the requirements of our products.
CNC machining service is a cost-effective and swift method to manufacture high-grade prototypes, high-precision end use parts in an array of engineering-grade materials.
Plastic injection molding is a highly appreciated method which is helpful in making custom prototypes along with end-use parts in a high speed within almost 7 days.
Vacuum casting is a method used to make high-quality prototypes or parts in low volumes without any tooling cost. This method allows you to take advantage of speed, precision, size, cost, and even volume.
Rapid Prototyping in a Variety of Materials
Once exporting your rapid prototypes, it is necessary to seek a reputable fast prototyping company that can manage a variety of materials and be able to preserve the entire immediate prototyping project in one area. In this regard, we are an excellent choice. We can create prototype parts out of plastics, metals, and ceramics.
The most widely known and cost-effective thing to review the form and function of your development is to design a plastic prototype using 3D printing, urethane casting, or CNC machining.
Metal prototypes and components are typically created through CNC machining, sheet metal manufacturing, 3D printing, or casting. Metals commonly used include aluminium, magnesium, steel, bronze, copper, etc.
Other than that, some metals included pp, pv, or pvc also used in the process of manufacturing.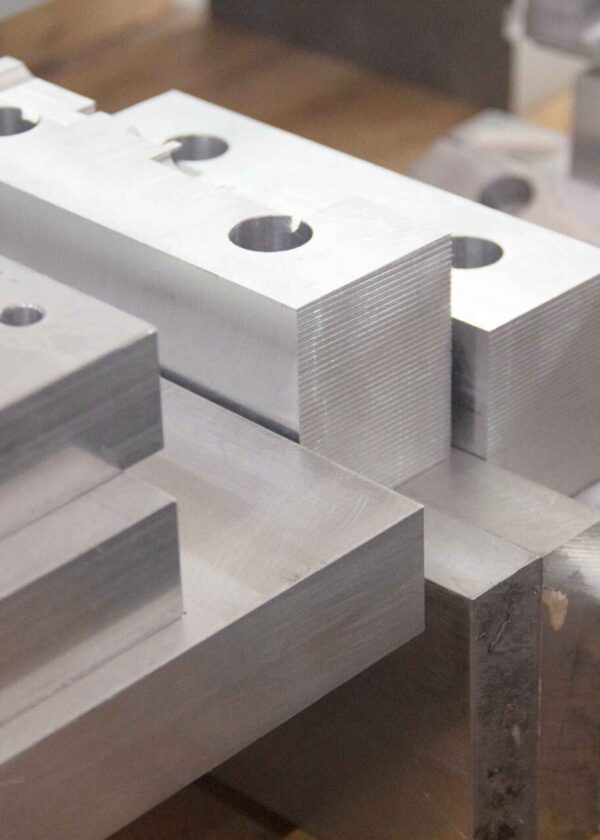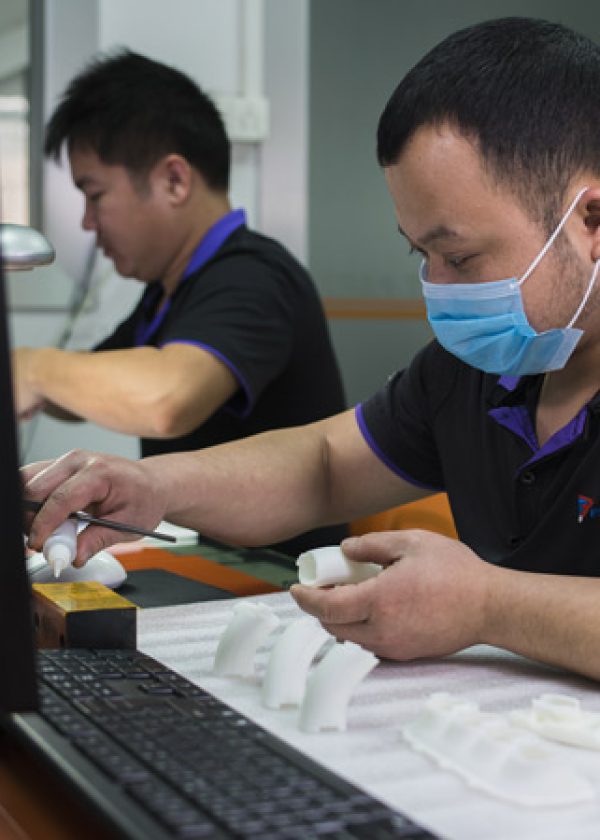 Tolerance for Rapid Prototyping
Tolerance is likely among the most critical aspects of the design stage that must be handled with accuracy and affirmation of the statistics available when it comes to Chinese rapid prototyping services. First, let's dispel some myths to better understand why this is such a big deal.
Tolerance is a scheduled departure from a project's precise dimensions or aspects. Tolerance numbers are usually specified in CAD files using the coded "+/-" for sizes expressed in millimeters. Project managers must understand the measures required in crucial aspects of the product they are developing. So, we are offering tight tolerance with precision machining.
Surface finishing relates to the various processes used to modify the surface of a manufactured product to give it a unique or preferred look and feel. Multiple methods have improved the appearance, adherence, solder ability, corrosion resistance, hardness, conductivity, and a variety of other features of parts and components.
We provide high-quality surface finishing for all components and parts, irrespectively of the machining strategy used to create them. We have some talented experts who only manage finishing tasks, ensuring that the work performed on your products is of the highest quality. Contact our customer service team for a quick and accurate quote if you want a finished look at your prototypes and other manufactured components. Some of our finishing operations include, Mechanical, Conversion coat, Plating, and Painting.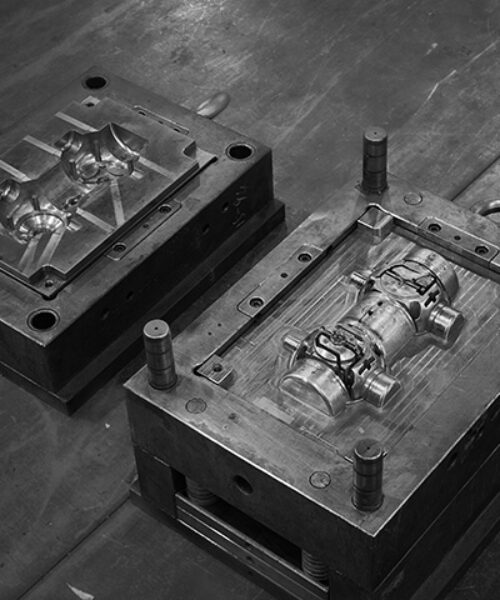 Applications of Rapid Prototyping
We are providing our services in four major industries including medical devices, consumer electronics, aerospace, and automotive.
Metal or plastic parts can now be quickly prototyped and assembled. Full-colour prototypes can also be produced. Manufacturers can use computer data to use rapid prototyping methods like stereo lithography, selective laser, Color Jet printing, direct metal printing, fused deposition modelling, and even CNC machining.
Manufacturers can decide whether they've attained the features and visual design they predicted once they have a working prototype. They can also evaluate the economic viability of proceeding with production. The method is used to create it from simple plastic resin parts to computer circuits and electric car components.
What is Rapid Prototyping?
The technology converts a product concept into a working prototype in layman's terms. Most of our consumers want to know what rapid prototyping is. Fast prototyping production, also known as rapid tooling, is a collection of practices used to rapidly build a model of a portion of CAD data. The part can be made using CNC milling technology, or additive layer manufacturing.
Rapid prototyping entails using specialized manufacturing methods to create high-quality physical models of a 3D project plan. Prototypes can enhance designs as an approach to total production or engineering test results. They are designed to be fast and cost-effective, requiring no investment in complex tooling. Many of our clients require a physical part to be produced fast to justify a design or capitalize on a brief successful sale.
All rapid prototyping starts with digital models, but manufacturing hardware can include CNC machining, and other strategies. Rapid prototypes can be made from any material congruent with the production hardware you are using. Polishing agents could be included or not. Rapid prototyping, as the title suggests, focuses on tight schedules.
Because when it comes to developing and shipping a product with rapid machine prototyping service, quicker will always be better. This is a prototype of an initial physical model. You'll then fine-tune this until you're satisfied with the final version. At that point, you're ready to put it to use or sell it as a product. So, the faster you create and modify your prototypes, the sooner you can start selling them.
Rapid prototyping is a new word that refers to rapidly generating prototypes that fulfil the decorative and functional requirements of a technology product design.
A prototype is a pre-production version of an end product that aids in evaluating the layout while testing the technology and working principles at work while gathering product specs for natural working systems.
Advantages of Using Rapid Prototyping
Whether you are an engineer, an industrial designer, or a member of a product development team. However, rapid prototyping services can provide you with numerous benefits, including:
The ability to quickly discover and understand concepts cost-effectively.
Confirmation designs and integration changes will enable better product evaluation and functional testing.
The ability to physically display concepts succinctly. Rapid prototyping develops programs, images, and notions from a theory or two-dimensional visual and moves them into actual goods that clients, coworkers, and associates can grab and see in operation.
The capability of deeply testing and refining a concept. The effectiveness of reducing design issues with a reduced rapid prototype stream aids in the eradication of pricey design issues that may go undetected during an initial indication.
By eradicating necessity setup and tooling, you can save time and money by using a rapid prototyping service. Because we can use the same equipment to create different prototypes with various characteristics and materials. We can keep our fast prototyping services' overall costs and turnaround time minimum.
Rapid prototyping is a quick method to evaluate the appearance and functionality of your design. Prototypes are also commonly used in business planning, where they can be demonstrated to possible future investors and customers.
Our rapid prototyping services are characterized by the breadth of our complementary services. CNC machining, vacuum throwing, plastic injection shaping, finishing, and expert design aid are among them.