Prototool has extensive experience in processing industrial materials, mainly in plastic and metal materials. This is due to our large number of processing cases and more than ten years of stable material suppliers.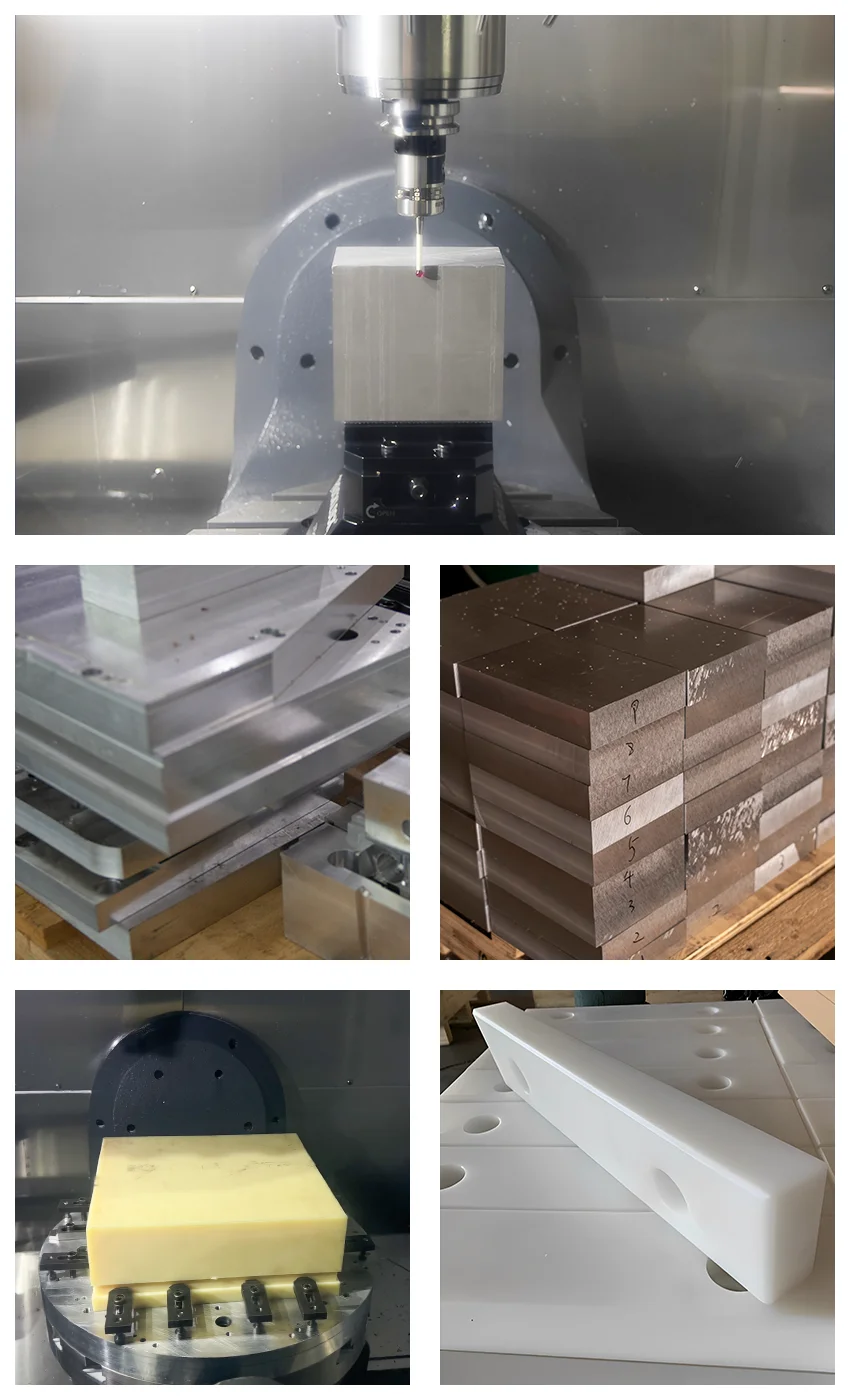 | | |
| --- | --- |
| | This versatile plastic material boasts excellent dimensional stability, making it a breeze to machine and shape. |
| | Known for its strength and durability, nylon is resistant to wear and tear, making it ideal for demanding applications. |
| | Offering lightweight characteristics and chemical resistance, this industrial material is easily shaped to meet your specific needs. |
| | With high impact strength and exceptional clarity, this plastic material is also heat resistant, ensuring durability in demanding environments. |
| | Lightweight and corrosion resistant, this metal material exhibits excellent thermal conductivity, making it an ideal choice for various applications. |
| | Renowned for its high strength and resistance to heat and corrosion, this metal material is a reliable option for demanding projects. |
| | This malleable industrial material boasts excellent electrical conductivity, making it suitable for intricate machining, while its attractive appearance adds aesthetic appeal. |
| | With its lightweight nature and exceptional strength-to-weight ratio, titanium is often preferred for applications requiring high performance and biocompatibility. |
| | Known for its excellent thermal and electrical conductivity, this metal material is also antimicrobial, making it a popular choice in numerous industries. |
| | Recognized for its high strength-to-weight ratio, stiffness, and exceptional fatigue resistance, carbon fiber is ideal for applications requiring durability. |
| | |
| --- | --- |
| | This versatile plastic material offers excellent impact resistance, making it suitable for complex shapes and ensuring superior product durability. |
| | Lightweight and cost-effective, polypropylene boasts exceptional chemical resistance, making it a popular choice across various industries. |
| | Known for its high impact strength and transparency, polycarbonate plastic materials are heat resistant, making them perfect for applications requiring both strength and visibility. |
| | Achieve crystal-clear clarity and recyclability, making it the go-to choice for food and beverage packaging. |
| | Harness superior mechanical properties and temperature resistance, catering to aerospace requirements with ease. |
| | Combine the balanced properties of polycarbonate and ABS, the compose industrial materials create electronics that marry strength and versatility. |
| | Conquer high-temperature resistance and chemical durability, making it a top choice for electrical components. |
| | Relish in the softness and flexibility of TPE, ideal for applications demanding a comfortable touch and weather resistance. |
| | Leverage high density and toughness for containers and pipes that excel in challenging environments. |
| | Harness high tensile strength and wear resistance, making it a staple in automotive parts for enduring performance. |
Procurement team with ten years of experience and stable suppliers
At Prototool, we only select cost-effective industrial materials. Besides meeting your product's functional and appearance requirements, we also consider the cost, as our goal is to ensure your satisfaction. With over a decade of experience in dealing with industrial material suppliers, our procurement team has established material supply standards that surpass industry norms, conducting biannual evaluations of all suppliers.
Whether it's plastic materials or metal materials, our quality inspection team rigorously tests incoming materials using over ten different types of in-house testing equipment. This includes systematic evaluations of corrosion and radiation, among other indicators.
Rest assured, when it comes to material selection, you can trust us to take full responsibility for your product.
How do we Choose Materials?