Do you need a provider for large-batch plastic production? While plastic injection molding is a reliable and popular method for producing large-scale plastic items for any business or industry, finding the right supplier can take time and effort. Furthermore, decision-making can be even more difficult if this is your first time looking for an injection molding supplier.
When looking for an injection molding provider at this time, it is critical to choose a reputable one. The significance of this can be linked to a variety of elements, including the supplier's financial status, industry experience, and reputation.
Considerations in selecting an injection molding supply company include finding out if they have a manufacturing facility, the type of quality control measures they demand, and the size of their workforce.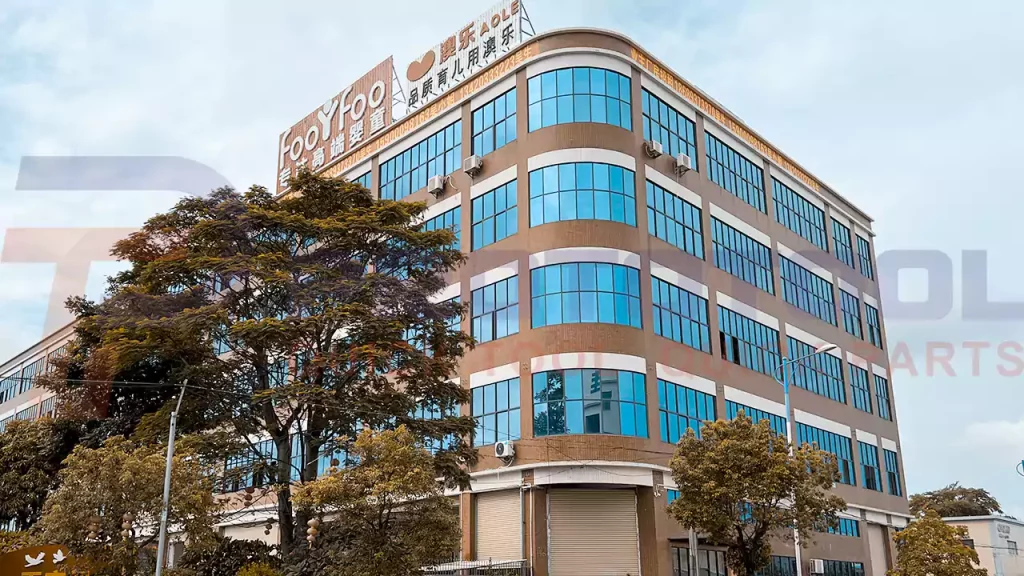 You may only receive high-quality injection molding parts if your source is trustworthy. Customers may become dissatisfied as a result, and sales may suffer. With the help of a dependable and adaptable injection molding supply company, you can win over consumers who are hesitant to buy injection molding parts. Our guide on finding, choosing, and finalizing a trusted plastic injection mold manufacturer will help you get through this process smoothly. So Keep Reading to Learn More.
Guide on Choosing the Ideal Supplier:
Step 1: How to Locate a Potential Injection Molding Supplier
When looking for mold manufacturers, it is critical to conduct research. There are several methods for researching potential plastic molding suppliers, each with its benefits and drawbacks.
Online Lookup: Platforms such as Alibaba, Global source, and others are preferable for locating potential suppliers. This, however, is simply one means of locating possible vendors. You will obtain a better grasp of what items or services a provider provides, as well as their pricing, by doing so. However, remember that not all information discovered on the internet is accurate, so do your homework before making any conclusions.
Consult with Other Companies: It is also advisable to perform more research by speaking with other firms that have employed possible suppliers in the past. The goal is to share firsthand knowledge of the company's products or services and the degree of customer service they deliver.
Speak with a Sourcing Agent: Contacting a sourcing agent is another option for locating an injection molding supplier. Sourcing agents are firms that assist corporations in locating suppliers. They have previous experience working with suppliers and can assist you in locating the best source for your needs.
Step 2: Request Price Quotes from several Injection Molding Companies
Finding an affordable injection molding provider can take time and effort. Finding the best value and highest quality among various organizations vying for your business can take time and effort.
There are numerous vendors to choose from, and they all provide varying levels of service and cost. Take the time to browse the supplier's website and compare pricing to ensure you're getting the most value-providing deal possible. In this phase, you'll find Blueprints to be helpful.
Step 3: Inquiring the Right Questions of Selected Suppliers
It is critical to consult with your plastic injection mold manufacturer if you have any queries or issues about the product or service being given.
This way, you may get answers to any questions and guarantee that your product is in good shape. It is also critical to be aware of any potential issues that may occur. It is advised to contact the provider if you have any inquiries regarding the injection molded goods or services.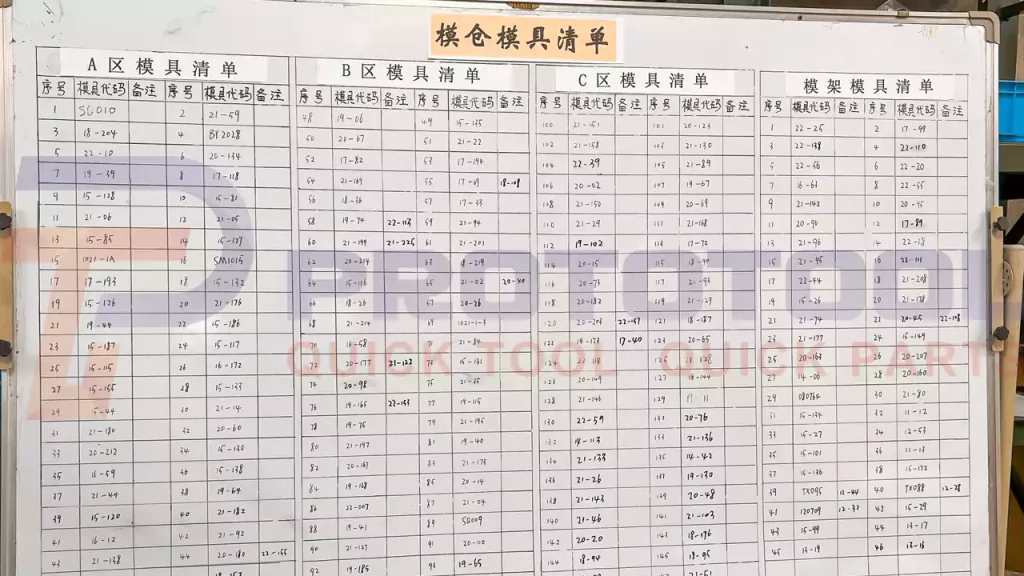 Asking the following questions can help make a better decision before making a deal:
Describe your primary plastic products and services.
You should know what the company specializes in and how it runs to assess whether it fits your needs. You should also consider how long the firm has been in operation, as this can suggest whether or not it is reliable.
When did your business start working in the plastics industry?
Consequently, you will better understand the company's experience and length of time in the injection molding and tooling sector. The company's website should include a list of its services or products and some instances of consumers who have purchased these items. You should also consider if they focus on domestic or international activities, how long their company has been in existence, the size of their personnely where they are located.
What is your product's minimum order quantity (MOQ)?
The minimum order quantity, or MOQ, is the number of injection molded pieces that must be ordered for a product to be manufactured. This frequently hinders businesses from accepting modest orders and can result in high unit costs. Despite this, there are some advantages to using MOQs, such as the extra security of having enough inventory to last a long time.
Do you have any references you can provide?
You can learn about the quality of the injection molded items and services given by the company by speaking with references. You can also learn about their degree in customer service and their ability to meet deadlines.
Step 4: Planning The Supplier Contract
When entering a supplier contract, it is critical to search for some crucial features to ensure your firm is protected. These features include:
Contract Scope – The contract should include the supplier's work scope details. As a result, there will be no future misunderstandings. Contracts are classified into several sorts. The contract should have the following elements: the parties' names, the time it will cover, the subject matter of the job to be performed, and the scope of the task.
Precios – Ensure the contract explicitly outlines the pricing to avoid surprises later.
Payment Conditions – Before signing any contract, understand the payment terms. Unexpected expenditures are something you do not want to encounter. When it comes to payment, make sure you understand what your provider is asking for. You should be ready to pay in full or in installments.
Delivery Timetable – Make sure that you and the injection molding supplier are on the same page regarding delivery schedules. You will avoid any delays in receiving your goods or services by doing so. As previously stated, it is critical to understand the dangers associated with injection molding and to ensure that you are adequately prepared. To reduce your chances of having a manufacturing delay or a poor-quality product, you and the firm handling your injection must reach an agreement.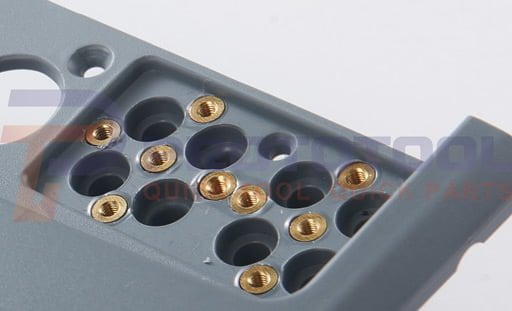 Step 5: Visiting the Supplier's Manufacturing Facility
It's always preferable to visit a new injection molding supplier's plant before placing an order. This will allow you to observe the injection molding manufacturing process and meet the individuals producing your products.
It's also an opportunity to ensure that the factory meets your standards for cleanliness, safety, and working conditions.
There are a few things you should bear in mind while visiting a factory that offers custom plastic injection molding services.
A visit to a factory requires careful consideration of its operating hours. You can observe the plant during production hours and learn more about the manufacturing process. Visit during these times to have a better understanding of the company.
Be prepared to negotiate if you are dissatisfied with a supplier's price or delivery time.
Clearly state your demands, and be ready to back out of a deal if you don't feel satisfied.
Be persistent, but don't go too far; remember that your injection molding supplier is also trying to earn a profit.
When visiting a supplier's plant, provide enough time to tour the facilities and speak with important staff. Expect a linguistic barrier, as most workers will not speak English.
Pay close attention to the cleanliness of the plastic injection mold manufacturer company and whether or not safety precautions are being followed while on tour.
Inquire about the molded production process to understand how well-organized and efficient the operation is.
Finally, ensure that the plastic products being manufactured meet your quality standards.
By following these steps, you can determine whether a particular supplier is a good fit for your company.
Conclusión:
It is more crucial than ever to find a trustworthy provider of custom plastic injection molding services as the demand for such services grows around the globe. Injection molding is a highly complicated and precise procedure that necessitates such care. When selecting a provider, it is essential to balance several criteria, including price, quality, and turnaround time.
Now, even if this is your first time shopping for an injection molding supply company, you can use our comprehensive guide to make the best choice according to your demands.