Are you looking for a trusted plastic products supplier for your business? Whether in the beauty industry or other grossing business markets like automobile, electronics, consumer products, aerospace, etc., plastic products are used in every industry today. From medical products and supplies to beauty boxes, makeup product containers, furniture, and other products used in our personal and commercial lives – all consist of plastic – it's quite a simple and obvious guess for everyone.
However, investing in plastic production is not as simple as figuring out that you want to sell plastic products. From the different types of manufacturing methods to their finishing and product outcomes varying on these production technologies – all change the sale, usage, and growth of the products.
Among the multiple options of the types of production processes you can choose for your business, what's equally important is your choice of a production company. Here at Prototool, we believe that being the best plastic products supplier for all kinds of businesses and supplying startups is not as simple as offering a wide range of services. Instead, giving our customers manufacturing, design, customization, and product quality choosing freedom with the wide range of manufacturing options we offer is very critical.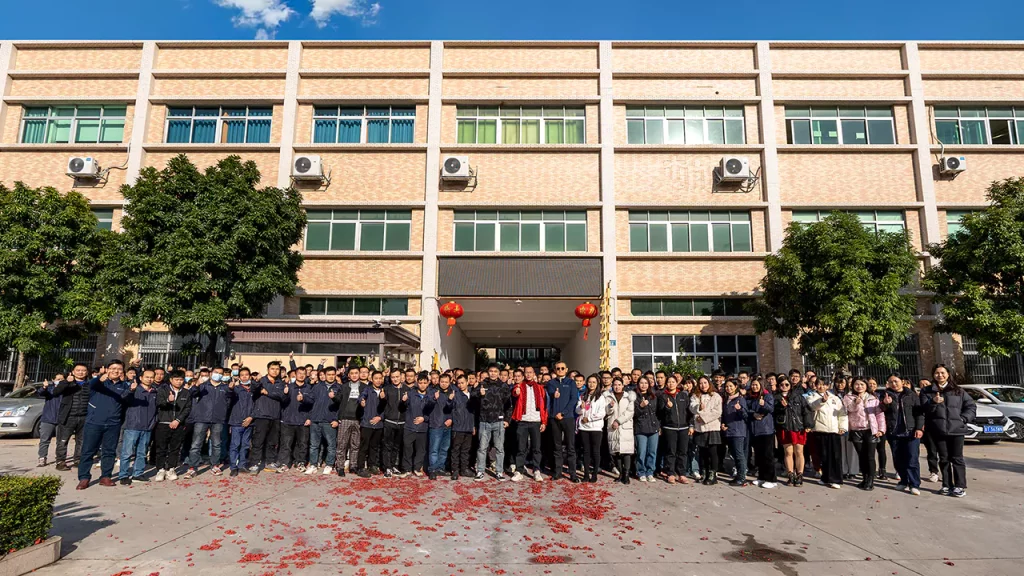 So if that's what you're looking for, let's explore how we emphasize standing out with our quality production services for every client.
Prototool – Your Home for All Plastic Manufacturing Solutions:
Among the endless options for manufacturing plastic products using different technologies and approaches, Prototool emphasizes offering the best quality products as a trusted plastic products supplier. Our top production services include:
- Injection Molding:
Moldeo por inyección calls for using an máquina de moldeo por inyección to ensure that both the process and the result meet the necessary benchmark for quality. We focus on offering just that and much more with our professional injection molding services. Our nearly decade-long history in injection molding for automobiles and consumer electronics has prepared us for any challenge. The best way to improve our products is to listen to and respond to our consumers' feedback as soon as possible.
What's more? The designers here at Prototool are experts, so they can offer sound recommendations to customers seeking plastic products to sell in different industries and markets. They are well-versed in the industry and its goods, allowing them to guide customers to make better product design and production decisions. With professionals offering you detailed and market-relevant guidelines, you can design and manufacture your desired products more efficiently and value-adding way.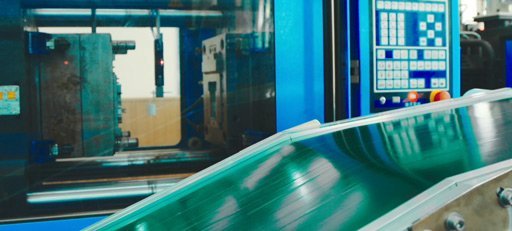 Offering you the same assistance as you go about with every production stage of injection molding with us, we make sure you don't just get your desired plastic products manufactured but also quality design and product finishing to please your consumer market. Primarily, our injection molding services are categorized into the:
- Mold Manufacturing:
Similar to injection molding, our professional team of manufacturers, designers, and technicians pride themselves on offering the best professional guidelines, ideas, and production results with mold manufacturing services. But how does that make us different and better than other plastic products supplier companies offering mold-making services?
Services such as mold repair, plastic injection, and casting are among those that we have provided with these manufacturing solutions since we opened in 2012. We provide CNC machining, plastic injection molding, and vacuum casting services to various businesses. We also use computer numerical control machining and three-dimensional printing to create our molds.
As a provider of injection molding services, we stand out due to the superiority of the products we produce in terms of accuracy and quality. We offer the expertise, equipment, and workforce to handle any injection molding project, from prototype to mass production.
Our mold-making services include the following:
Mecanizado CNC
Vacuum casting
Die casting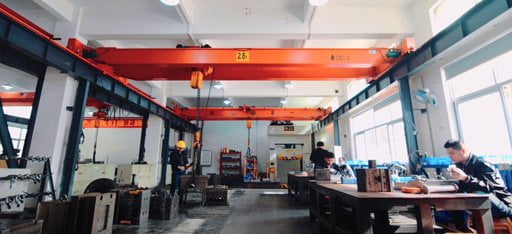 - Rapid Prototypes:
The term "rapid prototyping" refers to making a miniature model of a product or service in a short amount of time. Rapid prototyping is used so that designers and manufacturers can gather client input early in the development process, which helps save both time and money. Therefore, quick prototyping services should be considered, whether beginning a new firm or testing a new product for an existing one.
We at Prototool know how vital it is for young companies to get reliable feedback from their testing and to cut costs wherever possible. It's never simple to put a new product to the test in a potential market, and it's even harder if you need reliable suppliers who can support you through every stage of development with high-quality manufacturing.
Prototool ensures that you obtain the best rapid prototype outcomes by providing you with production, design, product, material, and finishing criteria based on your product market and target consumers, as well as expert advice while respecting your production vision.
We offer rapid prototype molding services to ensure that our customers' product and machinery prototypes turn out exactly as they should. Depending on your needs, we can make prototypes using various methods and materials. Our services in this product category, varying on the type of product used and the manufacturing requirements, include:
Mecanizado CNC
Plastic injection molding
Vacuum casting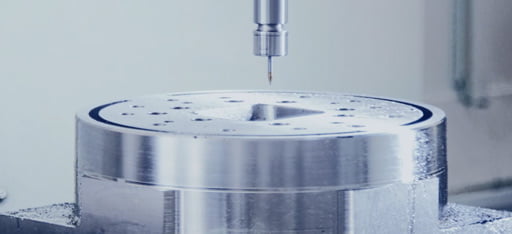 What Makes Prototool a Trusted Plastic Products Supplier?
As part of the professional manufacturing industry, which was estimated to be about $86.7 billion in 2020, and is expected to grow to $117.7 billion worth by 2025 – what sets professional service providers in this industry apart is the professional knowledge, skills, and additional services they offer that helps clients get their desire plastic products manufactured.
Production is more than just about having advanced technology and knowing how to use it correctly to serve as a plastic product supplier to different customers. Instead, it is also about giving flexibility, customization freedom, extended production options, professional suggestions and insights, and complete control of how clients want to design and manufacture their products using our offered services.
We offer all this with the wide range of services at Prototool that sets it apart from other manufacturing companies and plastic products supplier factories. These services include: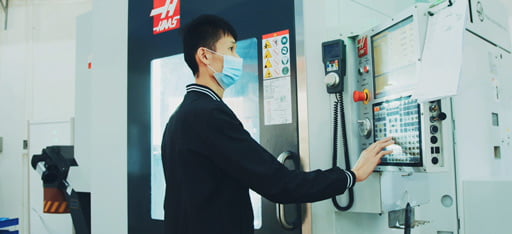 Range of Services:
Our staff comprises a diverse range of experienced and passionate individuals. That ensures high-precision end products from mold design, mold making, and manufacturing for final delivery to prototyping, injection molding, die casting, CNC machining, mass or low-volume producing, and supplying products following the production technology/approach chosen by you, along with a final quality outcome offered by every product part we manufacture.
Material and Production Customization Options:
We take care of everything, from catering to the specific material preferences of our customers to providing them with a wide variety of material types and usage possibilities (such as PPS, PP, POM, ABS, C-GF, HDPE, LDPE, PBT, TPV, PC, POE, PMMA, PA66, PA-GF, PS-PPE, TPE, TPU, and more).
We meet all material and production specifications, whether you need special handling of bespoke requests or additional/different materials utilized to create various plastic products. Moreover, all our materials are examined by the Positive Material Identification department to ensure quality and effective outcomes of the product.
Quality Manufacturing:
We place an extreme emphasis on quality. We maintain our position as a leading provider of plastic products by committing to deliver the highest quality manufacturing services possible to our customers. But how can we accomplish that? Industries such as automotive, aerospace, consumer goods, electronics, etc., are just a few of the many we have worked with worldwide.
We stock a wide variety of materials for you to select from based on the specifics of your project. Our state-of-the-art facilities can help you meet your business's requirements and push forward toward your objectives more quickly and efficiently.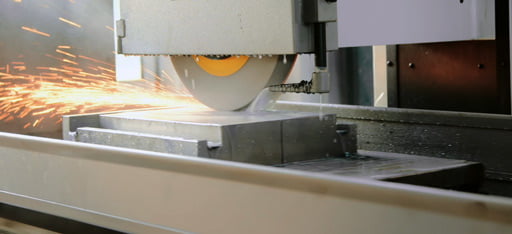 Affordable Rates:
We understand that our clients don't just need low-volume or mass production that caters to the manufacturing of their plastic products needs while offering quality outcomes, but also in a budget-friendly manner.
Besides, the process of product purchasing, manufacturing, supplying, marketing, and selling – all take immense investment for a good quality product supplying or selling businesses to make their place in the potential market. And we're only here to lower the pressure and finance burden for you by offering product selecting, manufacturing, and delivering services of the plastic products supplied to you – all at affordable rates that can meet your production demands without draining you from future finances. Yes – we're not just a professional company that assists you with insights and quality products but also fulfills your budget-friendly production needs.
Conclusión:
Selling plastic products isn't as simple as it seems – from the process of making a decision to produce and selling a product in the market to undergoing the entire process, expenses, fails, trials, errors, and finally reaching the desired quality and finishing of the product you planned to manufacture all along. This process consists of multiple challenges, tests, and decision-making phases.
However, the entire phase can become more straightforward and fruitful when you have a team of professional manufacturers offering you their suggestions, insights, and a close understanding of your viewpoint on plastic product manufacturing.
So instead of challenging your decisions and stepping on the wrong grounds of production – make sure you're investing in a specialized plastic products supplier company that can serve as more than just a manufacturer and supplier. Let's manufacture your desired products as a TEAM with Prototool!