Are you opting to invest in CNC parts but curious to explore how you can use CNC parts and its products in the industrial world?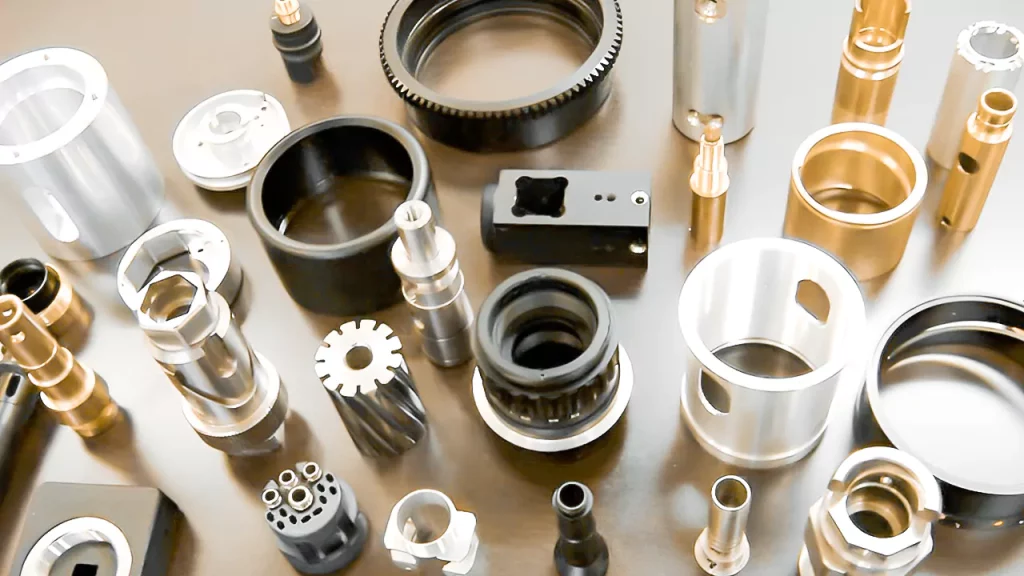 CNC machining is used in various industries to produce massive volumes of quality turned and other parts. Companies looking for products that have been correctly developed and made utilizing computers will find CNC machining is the appropriate solution. The method enables the creation of complicated patterns that can be faithfully repeated with only a slight variation due to technological developments in machines and computers.
Industries that Make Use of CNC Products:
Many businesses use CNC machines to produce large volumes of precision-turned CNC parts and other parts. Let's explore some of the applications that utilize these parts the most frequently:
- Marine
Another example of a sector of the economy that places significant importance on the components produced by CNC machining services is the marine industry. Much like airplanes, watercraft depend on highly accurate CNC parts to keep them operational and aloft. Not to mention all of the nautical equipment that goes along with watercraft, such as communication equipment, underwater sensors, and more. As a result, CNC firms manufacture a variety of components for boats, including the following:
Propellers
Components for the motor of the vehicle
Insulating instances
Molds for the prototypes
- Electrónica
One may observe an ongoing tendency toward miniaturization within the consumer electronics sector. Components are constantly getting more powerful while also growing more petite in size. The components have to be condensed and lightweight at the same time. Machining on a small scale with a CNC machine is an excellent method for working with the unusual materials required for this. The following are some examples of items for the electronics industry that were made using CNC machines:
Electrical Insulation
enclosures for amplification devices
Heat sinks
Protecting against disturbances caused by radio frequencies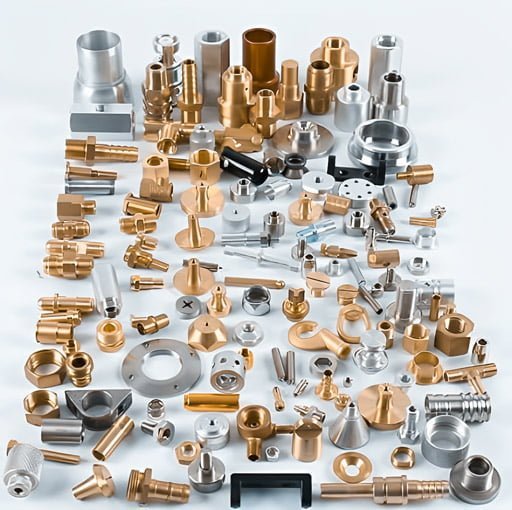 - Aeroespacial
Repeatability and high accuracy are qualities in high demand in the aerospace sector. Tolerances of 0.0001 are required, which must be met to guarantee the safety and compliance of essential parts. Because of their high level of accuracy, CNC machines are an excellent option in this situation. CNC machining services are ideal for producing a wide variety of components, including spacers with tight tolerances and intricate bearing housings. The following is a list of some other aircraft items that are manufactured using CNC machines:
Parts for landing gear include:
Antennae
Airfoils
Bushings
- Médico
Products tailored to individual patients' requirements are utilized in the medical industry. Because disposable devices make up most of those utilized in medical procedures, the companies that supply those practices require both high volume and precision. This business makes use of a wide variety of CNC machines, each of which is capable of producing high-quality CNC parts. Products such as the following are created using CNC machines for use in medical businesses:
Instrumentation for research
Orthotic appliances and aids
There are many different kinds of implants.
MRI machines
- Oil & Gas
Large equipment, such as those used in drilling rigs and refineries, are constructed using machined pieces to guarantee that they fit together precisely. If the fit is not precise, there is a possibility that the cylinders will not fill, the pistons will not generate the appropriate amount of pressure, and the valves will leak. As a result, organizations that deal in petrochemicals utilize components that have been CNC machined to guarantee that they will fit precisely as required. For drilling rigs, refining facilities, and pipelines, the oil, and gas industry relies on components manufactured by CNC machines. The following are some instances of these components:
Drill bits
Rods
Pistons
Valves
Valves Drill bits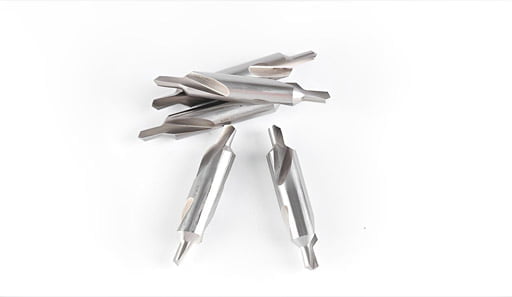 Additional Industries That Utilize CNC Parts:
Technologies Like Robotics and Automation
In the fields of robotics and automation, CNC milling techniques are utilized to an extensive degree. It is utilized in producing bespoke features, jigs, robotic end effectors, and storage units. Because of the CNC milling machine's tolerance, the robotics part dimensions may be measured with pinpoint accuracy.
Optics
Regarding optics, a high level of precision is essential for the components and the overall importance of optical systems. It is difficult to manufacture the materials required for optical features and products that house lasers. Optical communication components from iron-nickel, copper, silumin, and other materials can be produced with CNC machining. The CNC milling methods are highly exact, and as a result, they are preferred when creating components for optical communication.
Energía
CNC milling machines are necessary for producing components for the energy industry. Hydropower turbines, solar panels, wind generators, and generators all fall under the category of power industry applications where CNC plays a vital part. It is helpful in the construction of complex CNC parts combining metal alloys and polymers reinforced with carbon fiber.
Semiconductor
En semiconductor sector is in the process of adopting the services provided by milling machines. Milling with a CNC machine is helpful in the process of developing precise requirements for semiconductor characteristics. Additionally, it enables the designers of semiconductors to achieve the surface finishing of their choosing. The masked, nickel-plated, and anodizing finishes are all excellent examples of this type of surface treatment.
CNC Machine Components and Their Usage:
No of the size, every CNC machine utilizes the same parts. Just to clarify, the axes, table, spindle, and frame are the more significant components. You cannot spare the necessary time to disassemble the CNC machine because doing so will require significant effort. An individual can build a CNC machine from scratch, but once it has been taken apart, the machine will no longer function properly. The construction will take a significant number of hours and days to complete.
The computer numerical control machine will be examined, beginning from the bottom and working our way up to the top. In its most fundamental form, a CNC machine has a frame in which the entire structure rests. The vibrations of the machine are supported and dampened by the frame. The existence of the frame both enlarges the surface area and brings together the individual components.
In addition, the frame should be made out of cast iron because it is the most durable material. With the assistance of several bolts and screws, the table is fastened to the top of the frame. Most of the machining is done on the table, and the table is wired to receive signals from the program codes. The table functions following the commands that are given by the program.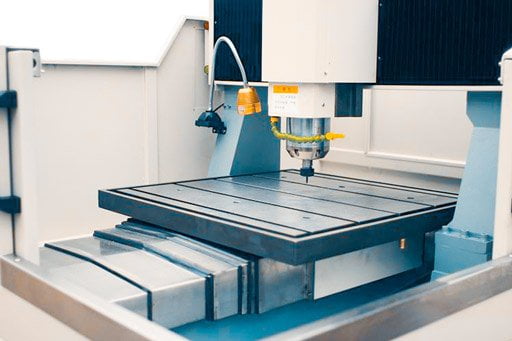 It is more typical to refer to the rotating tool holder as the spindle, and it will eventually reach a speed that is set. In addition to these components, the milling machine features a CNC controller. The CNC controller may be the essential component of the machine. This controller operates within the machine's mental state and sends signals to every function. In its most basic form, the CNC controller will carry out the instructions in the code given. Machining experts are aware of the purpose served by each component, and due to their intimate familiarity with those purposes, they can spot errors with startling ease.
The functions will be of great use to us in determining the source of the problem. If there is even a slight mistake in the machining, you will not be able to disassemble the machine; as a result, you will need to zero in on the problem by analyzing how each function works.
Why Invest in CNC Parts?
Eliminating human labor is essential, which is why you should use a milling machine rather than one of the more basic machines. The probability of making a mistake is significantly increased when human labor is involved. It makes no difference how skilled the laborers are because human error is always possible.
CNC machines are also easier to control than traditional machinery. Older equipment required frequent maintenance and repairs since they were more prone to damage. On the other hand, automated systems can instantly discover and communicate any problems that may exist within a machine, in contrast to older machines, which have flawed systems. These machines were not capable of user communication in the same manner that the CNC machine is. Hence they were not used. The cutting-edge technology contained within this cutting-edge machine has rendered it indispensable to any large-scale manufacturer.
For more details, feel free to contact our professionals at Prototool.