Today, we are in the midst of the fourth industrial revolution, which is being propelled by the overall digital manufacturing processes. Creators and consumers can use software to create digital twins of physical products, big and small. Augmented and virtual reality makes it possible to see and try these things. Cloud computing facilitates global electronic sourcing of the product's components. Every component's usage can be tracked and monitored along the supply chain. During this period, digital manufacturing companies mushroomed one by one.
The fourth industrial revolution will likely be driven by the digitization of all stages of production. As opposed to earlier processes, which were spurred by new production techniques, the fourth industrial revolution is characterized by the massive amounts of data available at all stages of industrial output. The development of digital production is driven in large part by this digitization.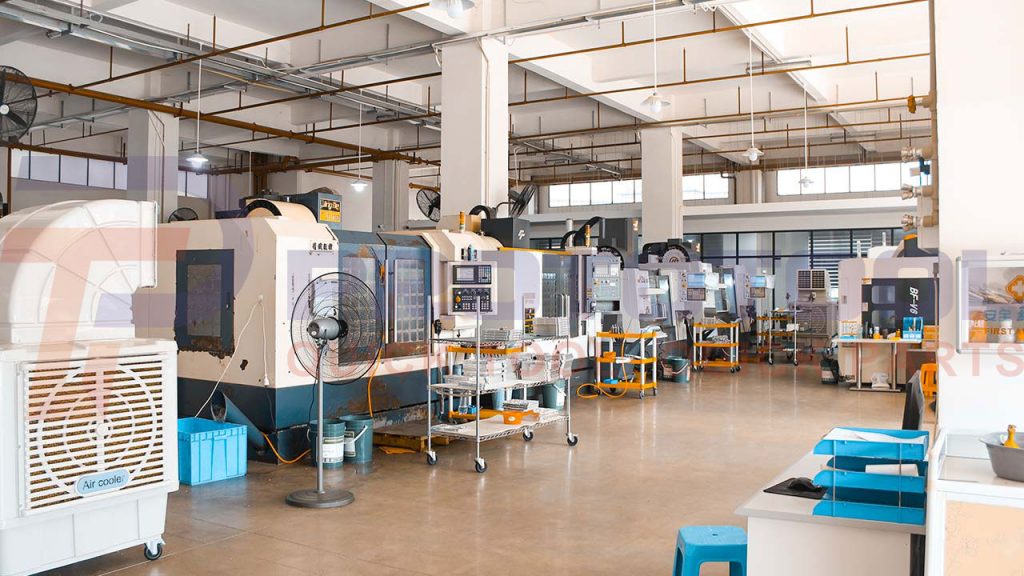 What Is Digital Manufacturing?
The term "digital manufacturing" refers to the incorporation of computers and other digital devices into every step of the manufacturing operation. To this notion, digital manufacturing starts with the brainstorming and planning stages of production. Prototyping and proof-of-concept steps follow next in the process. The next step involves making the item for sale to customers. Use cases now extend beyond manufacturing to include ongoing product monitoring and maintenance.
Manufacturing decision-making can be improved by simulating and modeling processes, which can also lead to cost savings, faster time to market, and a streamlined process that combines digital tools with the actual execution of manufacturing.
In order to analyze data gathered at all stages of the product lifecycle and establish adequate procedures, businesses can benefit from implementing a computer-centric process. For customer-centric production, digital manufacturing systems also facilitate the transfer of customer data to product managers for the purposes of demand forecasting and the identification of ongoing maintenance needs.
Advantages of Digital Manufacturing
There are several benefits of digital technology, such as digital manufacturing, which include a shorter time to market, lower costs, more robust supply chains, and enhanced consumer experiences. Besides, Transitioning from analog to digital manufacturing may increase a company's agility and reduce waste throughout the production process. The advantages are plain to see. Digitalization allows for easy replacement of inefficient process management tools.
This extra something is becoming more and more critical to the average consumer. The consumer wants the newest, most talked-about item on social media, and of course, it has to be available in their preferred size and color and shipped out before their weekend Zoom group chat. Because of the flexibility of digital manufacturing, businesses can quickly respond to changes in global demand for their products.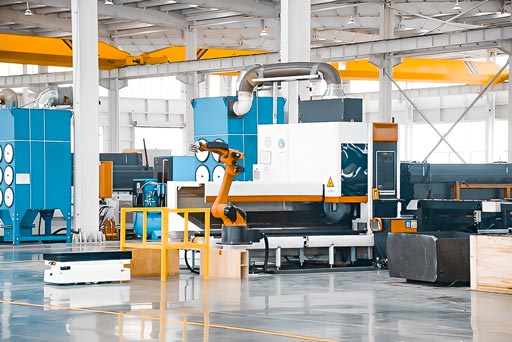 Many of the processing wastes that lean manufacturing sought to minimize can be reduced or eliminated thanks to the digitalization of the whole production process. There are eight types of waste in manufacturing: defects, extra processing, overproduction, waiting, inventory, transportation, motion, and underutilized talent. There has been widespread use of lean manufacturing techniques in the automobile industry. It limited consumer options and set annual production quotas for specific vehicle types.
The widespread elimination or drastic reduction of wastes common to traditional manufacturing techniques was predicted to result from the production process's further digitalization. For decades, advocates of "lean manufacturing" have sought solutions to a variety of problems, and this shift to digital production may finally provide them.
Best Software Systems for Digital Manufacturing Companies
There is no one "ideal" approach for digital manufacturing because there are so many diverse production processes involved. Almost every production method can be converted to digital when the physical one is abandoned. As a result of the seemingly endless supply of software tools, creative inventors, and funding to back the start-up goals and aspirations, the selection process for digital manufacturing companies has become increasingly difficult.
Established digital manufacturing companies can be found in markets for computer-aided design (CAD), product lifecycle management (PLM), and enterprise resource planning (ERP) software. Even while other forms of software are still in their infancy, they have seen rapid growth and investment to meet consumer demand. In this section, we're going to go over several types of software necessary to run digital manufacturing companies in the age of the Fourth Industrial Revolution.
· Computer-Aided Design Software
The market for CAD programs has reached full development and saturation. The evolution of several CAD tools on the market spans decades. It's important to point out that this group contains software like Autodesk's AutoCAD and PTC's Creo, SolidWorks, and Catia from Dassault Systèmes. The production process is greatly facilitated by these instruments, which are not limited to the drawing and design phases. In order to accurately represent the final product, modern design software provides designers with a digital twin. The digital twin is gaining traction as it allows companies to digitally replicate multiple stages of the digital manufacturing process.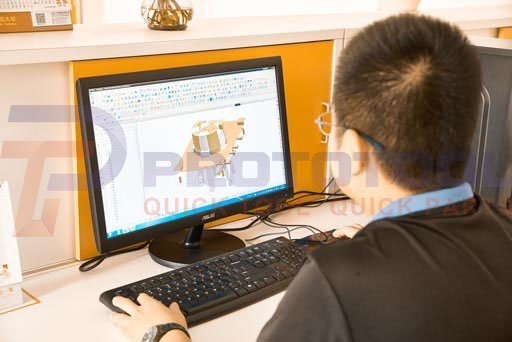 · 3D Printing
The development of 3D printing has accelerated in recent years. The ubiquity of 3D printing in digital manufacturing is growing, as are its uses and applications. Most CAD programs are also 3D printing friendly, which is a piece of good news. The component or product created by a 3D printer is made using CAD design files. There is software that creates solid models, and there is software that creates models with no walls at all. Zero-thickness models work well for 2D media but cannot be used for 3D printing solid models.
· The Internet of Things
There has been a remarkable rise in IoT and IIoT device availability during the past decade. You may add high-tech, interconnected services to almost any product for a small fee. It takes only a few dollars to produce small chipsets that can wirelessly broadcast biometric, telemetry, temperature, and location data. Figuring out what and how to do with all the data has become a new challenge. Consequently, it creates a large number of applications for the software tools to mine this data for producers. Some programs serve as IoT platforms, while others cater to the unique requirements of a particular market segment, such as the smart home industry.
Smart manufacturing is rife with opportunities for the application of AI. Developing artificial intelligence (AI) technology aims to supplement and eventually replace human intelligence. Identifying objects is one example of a task that the software and hardware may handle; another example is performing computations on large amounts of data, which would be too much for a human to take.
Two examples of how artificial intelligence (AI) technologies are changing the manufacturing sector are voice-to-text translation and object recognition. They also make it possible for autonomous mobile solutions to work in the factory alongside humans. Robust AI systems track market movements to inform product and supply chain strategy decisions. Some fascinating innovations will emerge from the continued development and refinement of AI applications in digital manufacturing processes.
· Manufacturing Robotics
Robotic solutions, which aren't limited to software, are fundamental to the shift toward digital production. Robotics-based products and services can be used for a wide range of applications. There are large articulating robots that can solder the spots on a car, autonomous robots that can navigate the factory floor, and more miniature, cheaper robots that can perform minor tasks on their own. They were formerly prohibitively expensive, but this has changed due to considerable recent price reductions. Robotic solutions are becoming increasingly important in digital manufacturing.
· PLM
PLM (Product Lifecycle Management) software tracks and reports on all aspects of a product's existence from inception until retirement. Businesses use PLM to coordinate their efforts across the board, from conceptualization to market research to the creation of several portfolio iterations. PLM solutions meet vertical industry needs. Experts in several fields contribute to the creation of both CAD and PLM software.
· Cloud Computing
For its superiority as a software delivery model, cloud computing is included among the list of "excellent" systems. Digital manufacturers and industrial software businesses have been the slowest to adopt cloud computing technologies. Cloud computing is the future of business software, but some PLM, CAD, and ERP vendors still provide on-premises options. It is the vendor, not the developer, who is responsible for keeping cloud-based software secure and up-to-date.
Conclusión
Ultimately, identifying improvement possibilities that will result in significant customer advantages is an effective way to initiate a digital manufacturing transformation.
Surely, you're ready to move forward with your digital transformation? Contact Prototool if you want to develop an exceptional bright production unit that can support increasing your business process and facilitate growth.