The plastics and manufacturing industries are rapidly evolving, with numerous fascinating trends on the rise. In the future, you may witness a changing industrial scene that includes exciting innovations such as the expanding use of the Internet of Things (IoT) and creative advances in polymers and additives. Let's further explore the upcoming trends and breakthroughs that a plastic products company may adopt in the future.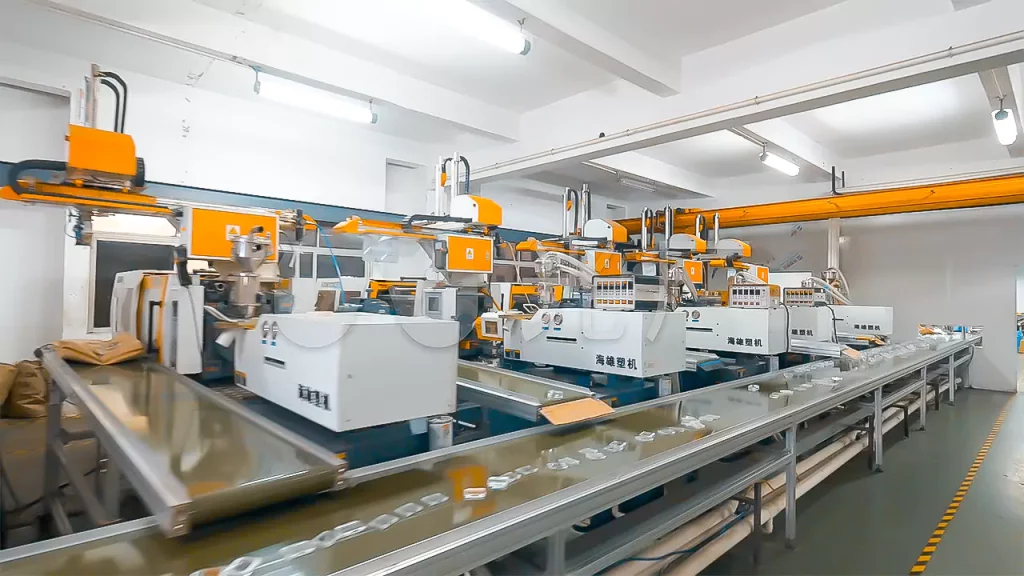 5 Future Trends We Can Witness in the Plastic Products Company:
More Careful in Managing Plastics Manufacturing Impact on the Environment:
Since plastics have become commonplace in people's daily lives worldwide, there has been a meteoric rise in the number of plastics manufactured on a global scale. They are an important and necessary component of the world in which we all currently reside. The application of plastics in modern society will continue to expand at the same rapid pace that designers and engineers can develop new uses for them; however, the environmental impact that production, consumer maintenance, and disposal have on the environment will also continue to increase along with the number of applications.
In terms of the environment, there are repercussions such as emissions of greenhouse gases, contamination of the air, land, and water, and the consumption of water for production. Plastics have had a positive and far-reaching impact on the planet, and conscientious producers are working hard to equal this impact and benefit by being good stewards of the environment in their production processes.
There has already been some development in the process of sorting plastics, as well as an increase in the number of recycling efforts and the discovery of utility in regrinding and recovering materials within the confines of manufacturing activities. The next stage of manufacturers' commitment to the environment is for them to continue making progress in manufacturing renewable resources. And in the coming years, every plastic products company will surely be more careful of that.
Interconnected Technologies and Manufacturing Hubs:
As technological manufacturing solutions advance, there is no denying that we may see plastic products companies using interconnected manufacturing hubs in a single company. From design to mold making, moldeo por inyección, production, quality control to surface finishing, product assembly, etc. – plastic manufacturing companies will soon be able to offer all services at a single factory more tech-efficiently.
For manufacturers to maintain their competitive edge in the cutthroat world of global manufacturing, they have implemented a wide variety of operational and product innovations. Connecting factories is one operational innovation that has proven extremely beneficial to a business's capacity to remain profitable over time. The potential of connected factories resides in the top-to-bottom manufacturing process integration, which includes design, development, final production, and distribution of manufactured goods. Consequently, this has helped improve the system's efficiency and its overall response to the obstacles inherently present in the manufacturing process and logistics.
Moreover, the utilization of technology in a plastic products company, such as the Internet of Things (IoT), has paved the way for high-level integration within one or more physical buildings in the operation of a company. The organization as a whole has seen increased productivity and accuracy, as well as reduced operating expenses, due to the widespread implementation of networked devices and digitally automated alerts and notifications.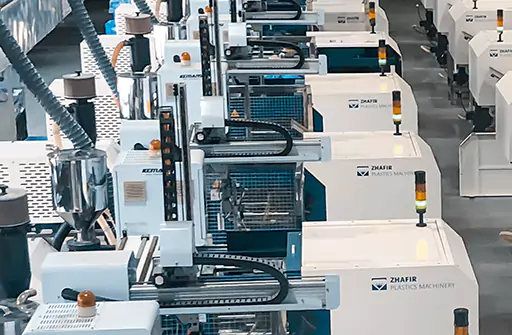 Using Materials with a Low Specific Gravity
The progress rate in lightening products' overall weight will continue to increase, which will affect the manufacturing process of all products in the future. Plastic resins and additives are among those at the forefront of research. They have assisted large industries, such as the automotive industry, in shifting away from metals and toward plastics. This approach will enable such companies to serve more specialized and high-profile industries with their progressive production.
Hence, in the coming years, you may witness that plastic will increasingly be used in plastic products companies in place of metal in various applications across various sectors. Early in the DFM process, designers and engineers started looking into reducing the product's overall weight. We are witnessing this trend take hold in the construction business in interesting ways, which will continue in the foreseeable future.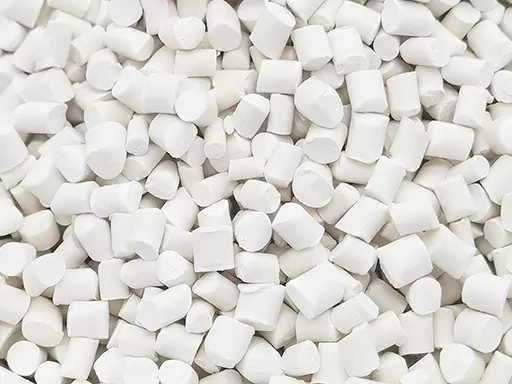 Near-Shoring:
Although the advantages of near-shoring are frequently the subject of controversy among manufacturers, its influence on production is gradually becoming more generally acknowledged. Companies in every region of the world acknowledge that maintaining close proximity to the original point of production is a best practice that makes obvious sense. These are the benefits of near-shoring that are most often mentioned. They are the ones that make the production process better and more efficient: flexibility and the ability to respond rapidly to changing market wants and emerging trends in innovation. Additionally, near-shoring helps to cut expenses connected with associated logistics.
A plastic products company of the future will continue to take shape due to the use of game-changing technologies and methods. Manufacturers must commit to innovative thinking and ongoing quality improvement throughout their businesses. The paradigm of design, development, and production has been utterly and irrevocably shifted due to the use of advanced manufacturing technologies, tools, processes, and practices. In the field of plastics, important game changers include developments in resin materials, improvements in automation, and networked factories.
These factors will move the industry forward toward a bright future. The plastic products company in the United States has started responding to competition from other countries by embracing new technologies, investing in design for manufacturing (DFM) and other engineering processes that encourage and reward innovation, and so on. The spirit of competition and the development of new solutions will propel the widespread usage of plastics far into the future.
Increased Degrees of Both Automation and Customization
The current trends in automation and customization provide producers with more flexibility in managing and running product assembly. Robots may now be programmed to carry out an extremely wide variety of jobs and are also equipped with vision systems that enable them to do so. As an additional advantage, automation is assisting in developing novel approaches to personalizing produced goods in ways that were not previously possible.
Consumers are growing more accustomed to the ability to customize even the tiniest features of high-end items, such as the aesthetics of the interior and the finishes used on the outside. This is made feasible by sophisticated robots, which have also positively impacted the bottom line of many different manufacturing processes.
5 Innovative Trends We Can Expect to Witness in Plastic Products Manufacturing:
Lowering Production Costs and Improving Material Efficiency:
Plastics are widely used in specialized industries, such as lightweight and energy-efficient car parts, long-lasting and corrosion-resistant construction materials, and numerous medical devices. Following the circular economy idea, the current trend of plastic development to satisfy the needs of specialized sectors is thus targeted at boosting efficiency while reducing resources during manufacturing.
Increased Recyclability:
Plastics are, in essence, completely recyclable materials. It will not pollute the environment if post-consumer garbage is properly managed and processed. To meet consumer demands, the industry has produced plastic packaging by synthesizing and combining plastic with non-plastic materials, resulting in packaging that is not recycled, such as multi-layer film packaging containing aluminum.
As a result, during K2019, various businesses, including Sabic, Borealis, Dow, and SCG, showed ideas to replace multi-layer packaging, particularly mono-material packaging made of a single recyclable material. Another proposed option is to improve the recyclability of plastics while keeping their qualities.
Waste Conversion into Raw Materials:
Because plastic is a recyclable substance, it is recycled into other raw materials. The following categories of plastic recycling technology exist. Mechanical recycling is converting used plastic into pellets that are molded into new direct-use items. The resulting plastic pellets are post-consumer recycled (PCR) plastic.
They can be blended with new plastic and/or additives to create desired properties for applications such as electronic parts, furniture, and higher-quality packaging for consumer products. For example, LyondellBasell's plastic gallon jugs are made with 95% recycled PE, Suntory's green tea bottles are made with 100% recycled PET, and stand-up pouches are made with full PE laminating.
Feedstock and chemical recycling are two more names for how plastic is transformed back into its raw material form. For example, Sabic and BASF have devised a pyrolysis technique for recycling plastic trash that turns non-recyclable or low-value plastic waste that would otherwise be burnt or disposed of in landfills into raw material that can be used for food packaging. Knorr and Magnum bars use this packaging material.
Collaborating with Multiple Industries/Suppliers for Long-Term Success:
Another developing trend that could be witnessed at K2019 is a collaboration between manufacturers and brand owners in creating solutions that address the demands of both businesses and society. BASF and Jaguar Land Rover, for example, collaborated on research into recycling garbage into automotive parts, and SCG and Betagro partnered on the development of robust packaging material for chicken products that are resistant to tears and perforation from chicken bones.
These are just two of countless examples. Furthermore, there were collaborative efforts involving manufacturers, recyclers, brand owners, and other relevant parties across the production chain to develop waste management solutions that optimize utility. This ensures that the plastic sector will develop alongside sustainability efforts, as demonstrated by SCG's collaboration with Dow to convert post-consumer plastic into recycled plastic pavement.
Manufacturing Bioplastics and Other Materials:
Bioplastics, engineered to enhance biodegradability, can be fabricated from various feedstocks such as corn, tapioca flour, sugar cane, etc. Technological advances like bio-based feedstock and carbon dioxide polymerization have been made to promote the use of renewable feedstock in plastic manufacturing as an alternative to traditional plastic, a byproduct of petroleum, a nonrenewable resource.
Bioplastics use and post-consumer processing differ from standard recyclable plastics; consumers should verify packaging and sort garbage carefully since bioplastics can contaminate and impair the recycling process.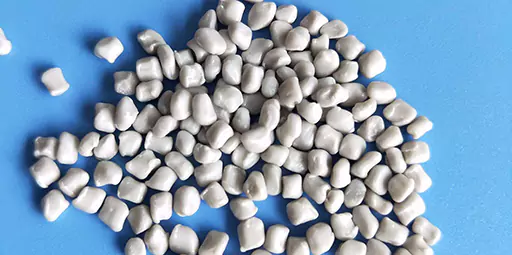 Conclusión:
With the technological advancements and the economic shifts we are witnessing worldwide, there is certainly extensive potential for improvement, advancement, efficiency, and growth in the plastic products manufacturing industry. So, what trends are you excited to witness first in a plastic production company?