For many manufacturers, moldeo por inyección de plástico is the method of choice when producing plastic components. It's simple to understand why this option is so well-liked, given its many advantages. However, you'll still get the desired outcomes despite picking a particular method. Additionally, it is essential to select plastic injection molding companies that can fulfill your requirements. Of course, the question is, "What exactly should you be looking for?" How can you decide from the several plastic injection molding firms claiming to provide the same services?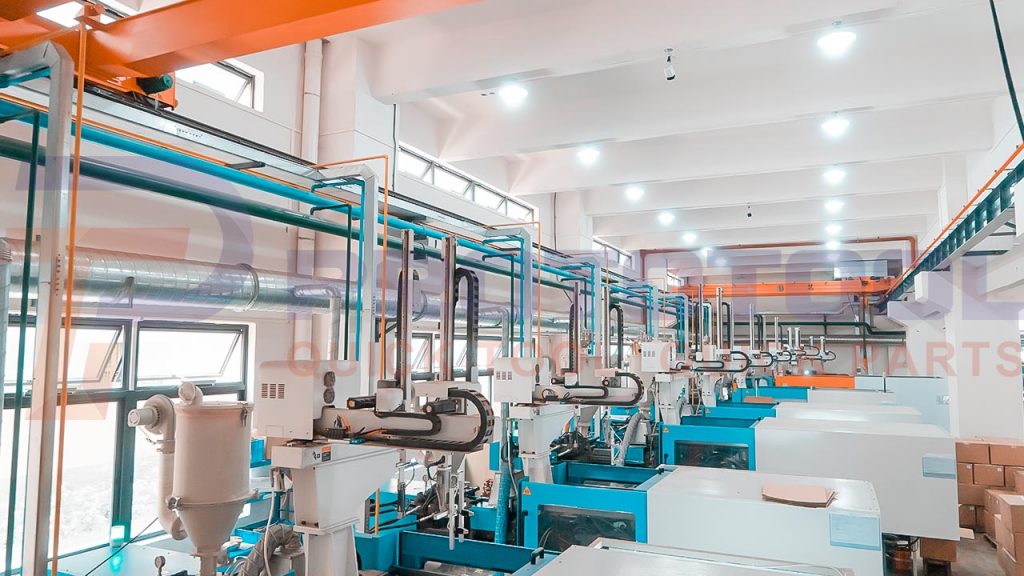 Understanding, analyzing, and selecting the best injection molding production firm for your batch production needs are all covered in this article. Keep Reading!
Phase 1: Understanding Your Production Needs:
While plenty of plastic injection molding companies are out there, only some offer the same features, buying options, price rates, and production quality. Therefore, before you decide to pick one of the plastic injection molding companies from a list of hundreds and look into their credibility, make sure to tailor your list beforehand. How can you do that? All you have to do is understand your injection molding production demands to understand what companies fulfill these demands. Below are certain aspects you can consider in this phase:
The Parts You Plan to Mold:
The first step in choosing the suitable machine for the job is determining the plastic pieces the machine will form. Molding parts not designed for the machine may result in frustration due to ongoing quality issues, slower cycle timesy damage to the machine and the mold. Furthermore, only particular types of plastic can be used in a plastic injection molding machine simultaneously.
Injection molding machines come in various types and configurations, each of which has specific requirements for the types of plastics that can be used for optimal production quality. Before choosing a company to fulfill your large-batch production needs, you must understand your requirements. This is because different companies now offer various services, including the comfort of on-demand production made possible by particular injection molding machines.
During this stage of the process, you should be aware of the following required production parts:
b. Weight
c. Dimensions in length, width, and height
d. The typical cross-section of the wall
f. The maximum distance that flow can travel from the gate
g. An estimated length of the cycle. To get an estimate of the cycle time, click here.
• Quality requirements
• Annual quantity requirements.
In addition, you need to be aware of the weight and size of the mold. Once you have the relevant information on the part, you will be able to determine the size of the injection unit, the clamp tonnage needs, and the type of machine.
What Type of Machine Do You Prefer/Need for Production?
Another crucial thing to consider when deciding on which plastic injection molding companies fulfill your production requirements is the types of machines they use or have for production. While some large-scale companies offer all options, their production budget can be too much to afford if you're only starting with an on-demand production business. Likewise, smaller or medium-sized companies offer you lesser options. So it's better to pick a company that produces plastic products for you on the machine type you prefer. For this decision, you should pick a suitable machine type beforehand. Some common types of injection molding machines you can choose from include:
Fully Hydraulic Machine:
Fully Electric Machine:
Hybrid Machines:
These injection molding machines are good at minimizing their energy use.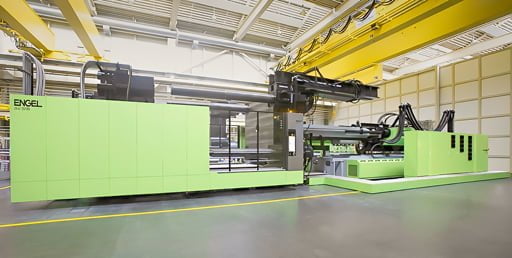 Phase 2: Choosing the Right Company
Once you understand your needs and demands with the production, it's time to look into the different aspects of company services and features to make the right production company choice. It's essential to consider the supplier and the company's production-related concerns. These factors include:
Understanding the Supplier Service Through Consultation:
The Ability/Scale of the Supplier:
Even though companies promise the best plastic injection molding machine with top-notch and updated parts and features, more is needed. At most, having a supplier company with technicians that are well-familiar and experienced with the production process, know the do's and don'ts, and can handle production challenges or flaws effectively is the key to quality service. The fact that makes this a crucial aspect is that only some production service provider/machine supplier companies have in-depth knowledge and understanding of the process.
If that's not the case, you may have to cater to production problems, quality issues, and the inability to share the production demands with the service provider company properly. However, since you're already investing and handling your business's supply and market-related responsibilities, there's only a point in investing in plastic injection molding companies and their services if you can leave the entire production process to their expertise.
The best way to prevent this issue from occurring later is to closely focus and understand the supplier and technician's ability to understand production requirements, handle the tasks, scale of production quantity they can manage, and awareness of every process that goes into this production method.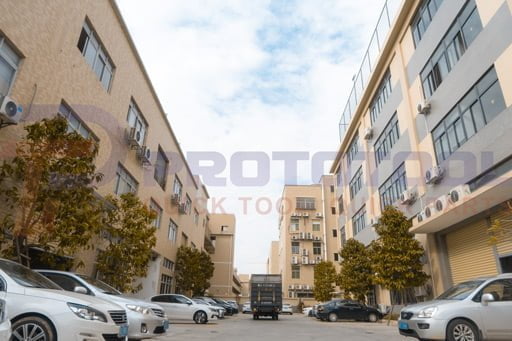 Supplier's Production Experience:
When choosing a company that conducts the plastic injection molding process with their machine, professionalism and experience are very important. Every plastic product is manufactured differently. And with automated services, manual expertise and understanding how a product should be manufactured according to its uses or target market are also important. You can only expect professional technicians who have worked on producing plastic vehicle parts to produce high-quality plastic makeup and beauty products as per the production and market demands. 
Choosing a company that has worked on the plastic injection molding process of production for the type or niche of the product, you plan to manufacture in a batch is essential. If you choose plastic injection molding companies with experience doing similar production projects or of the same niche/market, they can help guarantee professional results during and after the production. As a result, you can also count on the company for relevant product batch production in the future.
The Understanding of Production and Material Characteristics:
It is necessary to clearly understand your priorities and your role in the bigger picture. Your supplier or the company that does your plastic injection molding should be interested in knowing what the part is used for, where it goes, how it functions, etc. A supplier familiar with your part will prioritize the aspects of your project that are considered the most important.
For instance, the component will need to suit the painted portion, which means that the exact color is essential. In contrast, whether the component is packaged or has any old tooling faults could not matter. Plastic injection molding companies can maximize production and provide better service to customers when they clearly understand the process. Furthermore, when you want to use a specific material, you must ensure that the technicians also understand plastic material characteristics. 
It also includes the melting point of a product. Or the perfect temperature to add to the mold of a particular product you want to utilize in production. Hence, your production company must be familiar with plastic injection molding machines. For this reason, inquire about and verify the types of materials they have experience working with.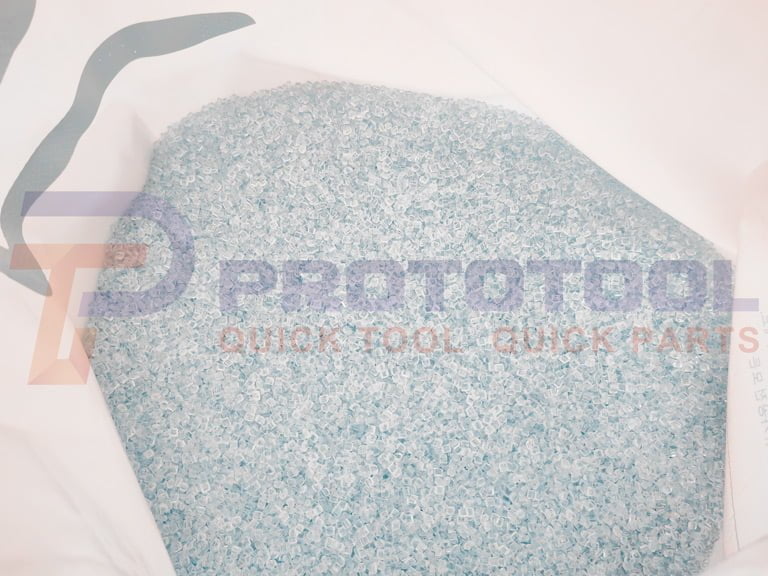 The Surface Finishing Ability of the Supplier:
Lastly, the quality finishing of a product speaks volumes about its sale and demand in the target market. However, plastic injection molding companies often need to deliver satisfactory results for products' acabado superficial. So make sure to evaluate the surface finishing of goods the company creates for others using plastic injection molding machines. This way, you can head off this problem in the future.
Understanding the Company's Production Services and Efficiency:
1. Design Time
Undoubtedly, one of the essential components of plastic injection molding is the design.
You can achieve desired results by teaming up with a company that emphasizes design. Get the design right from the get-go so production goes off without a hitch.
Time and money are usually saved in the design phase, making it significant. The key to success is picking a company that can get you involved early and has a short design time.
If the design team can make a more straightforward product design, they can reduce the number of parts needed. This component impacts the project's bottom line and return on investment (ROI).
2. Production Quantity Concerning Capacity
Checking the size and volume of your manufacturing needs is essential in narrowing your pick of plastic injection molding firms. Manufacturers might specialize in a variety of abilities, depending on their needs. Pick a moderately capable injection molding firm if you're planning on producing at most 10,000 parts at a time. They are also a fantastic choice for individuals who wish to construct prototypes for testing.
Moderate-to-low capacity Manufacturers are used in many industries, from agriculture and medicine to aerospace engineering. This is because they do not require production in significant quantities.
If you want to make many parts, look for companies specializing in producción masiva.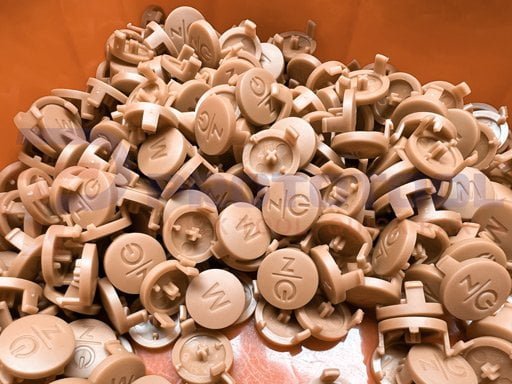 3. Application for Use in Production
When choosing a factory, product application is another factor to consider. When analyzing manufacturing processes like design, development, and production, you should emphasize the parts' principal function. In this situation, a reputable plastic injection molding company can help you choose plastic materials for different product purposes. For example, the availability of medical-grade tubing.
Plastic resins can vary significantly in flexibility, moldability, durability, strength, and heat resistance. Plastics are used in place of metals in many contexts presently because of their weight and cost benefits.
Your chosen molding firm ought to be able to advise you on the best resins to employ, with consideration given to both your financial constraints and the final product's intended application in the world.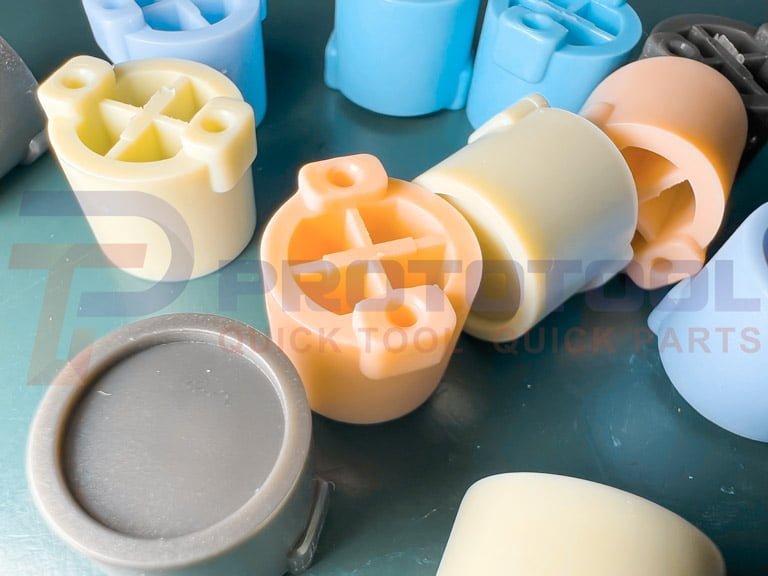 4. Extensive Inventory of Available Services
It is essential to choose a supplier that provides a one-stop manufacturing solution, regardless of the type and number of plastic parts that you need to have manufactured. Companies that offer not only later stages consultation but also early stages consultation, beginning with the concept and design stage of the project, can assist you in developing a design suitable for your needs and your financial constraints.
When searching for a plastic injection supplier, it is essential to consider the extended service options and the specific technical requirements of the manufacturing process. One of the finest choices you can make is to go with an injection molding firm that offers a broad range of services in addition to the standard ones, such as prototyping, plastic parts design, mold flow analysis, and a great deal more.
5. Specific Requirements and the Currently Available Technology
Product producers tend to make concessions on the necessary criteria for a project. But if you hire a professional firm to work on your project, you will be able to have the parts made smaller, even if they have to meet specific requirements.
The perfect plastic injection manufacturer will be able to direct you in the right direction and offer insightful recommendations about your requirements, all without lowering their standards in any way.
Alterations to a plastic part can be necessary throughout the manufacturing process. These may involve changes to the resin used, modifications to the design, or something else entirely. Make sure that the plastic injection molding firm you work with will be able to provide you with reliable recommendations about these elements while also keeping in mind the fact that you need to save both money and time.
And with that, here are five things you should keep in mind as you search for the ideal plastic injection molding firm.
6. Availability of DFM:
Your product's most significant potential and difficulty lie in the design and creation of its mold and tooling. If you do your homework throughout the design phase, you'll have a system that will work well for you during the product's entire lifespan. However, the design process is a significant undertaking in and of itself, and the DFM services offered by your plastics firm can help.
DFM is successful when the plastics manufacturer and the design engineers work together to create the best materials and equipment. Saving money, in the beginning, is possible by concentrating on the most critical parts of the design and production process.
The best way to ensure you are going through plastic injection molding companies that meet the DFM services you demand is by considering the following:
You may save money on mold changes, repairs, and scrapping using DFM simulations, which help optimize your mold and tooling.
The results of engineers using DFM models to improve flow rates, pressures, and cooling times are shorter cycle times and less waste.
DFM allows you to achieve a compact design with reduced resin content, improved structural integrity, and fewer parts, all of which contribute to cost savings in raw materials and labor to assemble the final product.
DFM ensures that your product is ready for the market as soon as possible by reducing the number of iterations required to get it right.
To reap the financial benefits of plastic injection molding, you and your plastics manufacturer must work together to bring your design to life and establish an effective production process.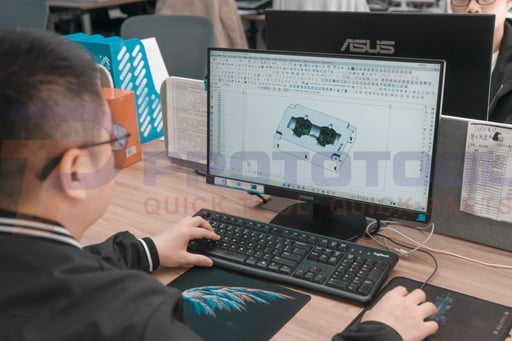 Preparing Yourself as a Buyer: What You Need to Know?
1. Develop standard procurement documents and procedures.
RFQ, specification, acceptance criteria, and so on. Prices vary depending on the mold requirements.
Consider the following item. The ultimate rates of the two vendors are $45,000 and $15,000, respectively, due to different standards. The unified quotation template can help procurement workers understand the complexities of different suppliers' quotations and check the cost of individual products with the suppliers. Purchase a low-cost mold.
2. Effective cross-functional leadership and communication.
Every purchase is an investment. Cross-functional purchasing team actions ensure sound judgment and accountability. Due to the ambiguity and uncertainty of the initial mold development needs, the development process problems are sudden, and the production convenience after the development, which requires procurement personnel to repeatedly communicate and coordinate with the relevant departments when formulating the mold inquiry specifications, unifying the needs of all parties, and planning the optimal scheme; In the selection and determination of the final supplier.
3. Improved procurement resource pool and identified alternative vendors.
To accomplish a targeted, exact, and differentiated mold quotation, procurement must identify the capacity level of existing mold suppliers in the enterprise's supplier resource pool, their strengths, and limits and classify them by technical ability and pricing level. Avoid primary mold-searching vendors with extensive technical knowledge and sophisticated mold-finding suppliers with a broad range of abilities. Professionals have chosen to specialize.
4. The total expense.
Inexperienced mold buyers sometimes focus solely on the written price of the mold, failing to account for factors such as follow-up maintenance, delays in delivery, product cost after the creation of mold, and so on.
To demonstrate the fairness of the current price, procurement professionals must begin with a global, total cost perspective. Throughout the lifecycle of a project, the unit cost of the final product is influenced by the mold's specifications.
Think about the mold. Because different molds have varied amounts of acupoints, the number of items produced each time fluctuates. The mode of mold opening influences the product molding cycle. Prices will be different because of these changes. Those in charge of purchasing and management wouldn't want to learn that the savings realized from using a product far outweigh the investment required to create its mold. The result must be counterproductive if the customer considers the lowest price the final goal and plays the price.
5. Maintained vendor relationships.
Many businesses consider mold acquisition an asset and equipment procurement, assuming it is a one-time commercial practice. This service provider doesn't need to worry about relationship management. The procurement department will also try to reduce the revenue of the supplier. The provider will accept all reasonable and outrageous client expectations to win the project. Remember, you always repay. By setting, tweaking, and altering the mold, the supplier will recoup early profits caused by the buyer's minor flaws.
For more details, feel free to contact our team of professionals at Prototool.