Have you ever encountered a complex problem in the store where no one seemed to know what to do, and someone stepped forward and rescued the day? Such situations are what raise certain employees above others in the workplace. They can result in promotions and pay hikes. Nothing beats saving the day because you have rare expertise or skill and no one else to turn to. If this sounds like a lovely situation that will help you get some nice points from your supervisor at work, it's time to make it a reality. How do you go about doing that? It's easy! As a CNC operator, you must ensure that you are well-versed in the abilities associated with Mecanizado CNC.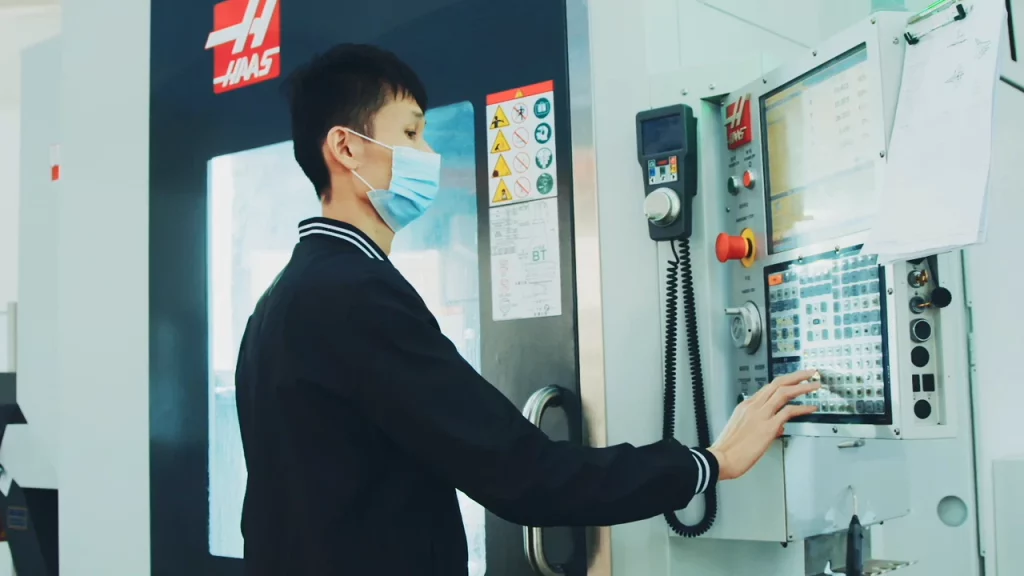 This tutorial will cover all you need to know to establish yourself as a proficient and competent operator in the workplace.
The Basics:
Working as a CNC operator allows you to put your specific abilities to use while also providing you with the opportunity to accomplish rewarding work and earn a good income. Nevertheless, if you want to be recruited as a CNC machinist, you must possess the appropriate abilities for the job.
If you want to find work as an operator, some of the essential abilities you should have are as follows: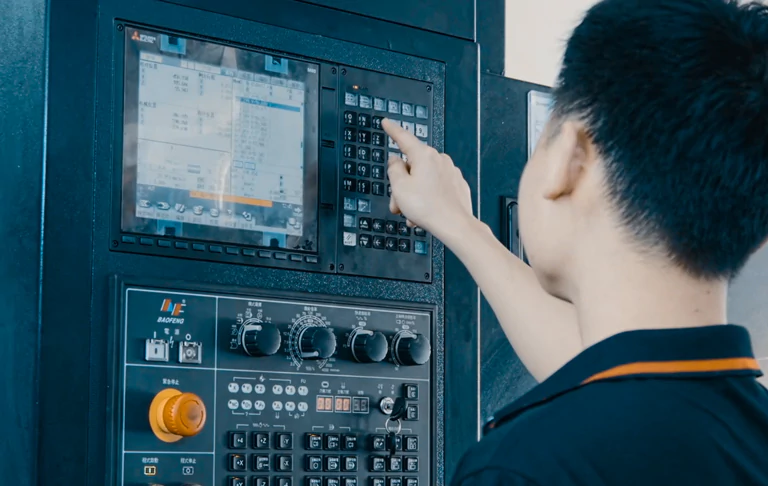 - CNC Machine Programming:
Machinists who operate on computer numerically controlled (CNC) equipment should be familiar with these devices' software and programming languages. These devices have programming features that allow for automatic execution of activities. To be a successful CNC operator, you should understand the inner workings of programming languages and how to use the software installed on the devices effectively. Aside from that, any manager and operator can read G-Code and make minor adjustments. If they ask you to start a machine and run some MDI operations, you better be able to pick up on what they're asking you to do quickly.
Things are starting to get interesting now. Assume they send you some g-code directly extracted from a CAM program. They want you to go through everything, change a variety of tool numbers to different slots, and then adjust the feeds and speeds based on your modifications. But are you also capable of doing so as a CNC machine operator? 69% of your contemporaries think they can. As a result, you must demonstrate your ability to manage this task before your boss considers asking you to do it or if you are the first person your manager turns to when there are problems at work.
- Understanding and Managing Job Guidelines:
To ensure the creation of the intended end product, it is crucial to carefully follow the directions. To operate the machine correctly and produce completed goods that meet or surpass expectations, you must understand the machine's intricacies and the parameters set for you to work within.
Comprehending the Project Specifications: Comprehending the project's specifications is important to facilitate the correct setup of the machine. Additionally, evaluating product quality and determining the need for any adjustments is essential. Understanding the specifications of the project is not only essential to facilitate the correct setup of the machine, but it is also crucial so that you can evaluate quality control. It can be challenging or impossible if one does not clearly understand what the end product should look like.
- Setting up CNC Machining:
The most critical part of your job will be to use your knowledge of software, programming languages, and product specifications to set up the CNC machine so that it can correctly produce the finished product through the automation process. This will require you to determine the correct machine setup. It is necessary to train in machine operation to set up machines to generate the desired goods correctly.
Working to tolerances of a thousandth is no problem for you because you are a CNC machinist. If asked to square a block, you respond without hesitation. Feeds and Speeds? Under control! If you can complete a task in less time, as many of our other clients have reported being able to do, you are an entirely different kind of hero. The kind whose effectiveness may be evaluated in terms of monetary value given the circumstances.
When it comes to CNC operators, slightly more than half of you can manage tolerances to the thousandth of a fraction. Still, fewer than a third of you can work to the tenth when the situation demands it. Similarly, when handed a sine plate and instructed to set up an angle for a job, most people will often wear a blank look. Therefore, it is not enough to know; one must possess the experience and skills necessary to operate CNC machines.
- Reading and Understanding Blueprints:
This is a need for everyone who wants to work as a CNC operator because blueprints contain crucial information on the manufacturing tolerances that must be adhered to.
- CADCAM:
Would you like to talk about Digital Tooling? As a result, computer-aided design and manufacturing are the go-to power tools in that industry. This skills inventory aims to determine your proficiency in reading drawings and CAD models and your familiarity with various standard software packages. It makes no difference at all.
Commonly, many operators are also familiar with geometric dimensioning and tolerancing. That's wonderful! You must learn this skill if you still need to join the current trend.
In terms of the rest of it, in the computer-aided design (CAD) department, you should be familiar with either AutoCAD o Solidworks, preferably a little bit of both. Simply put, they are so common that it is difficult to function without them. Hence, you mustn't be aware and skilled in using them when necessary. Besides, you never know when you can be called to save the day for even the most common job in the space, that is the moment for you to shine as the expert know-it-all operator!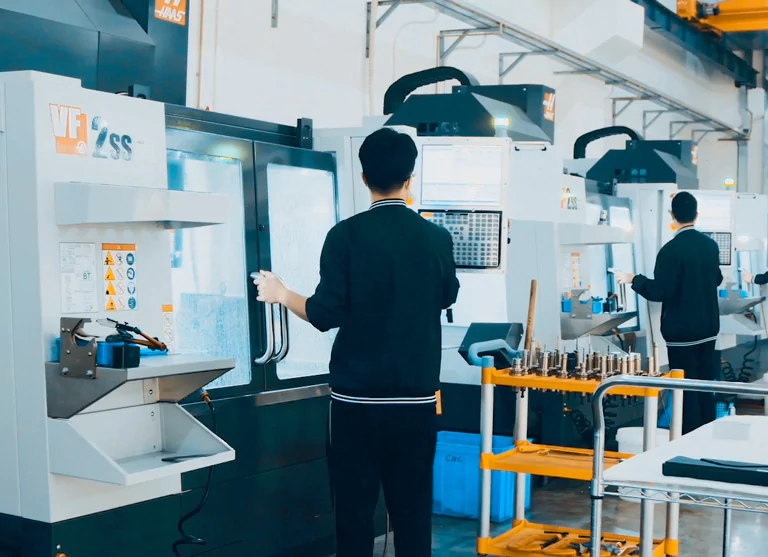 Others:
There are probably a million and one other abilities that should be considered. This list is compiled by reviewing many CNC job advertisements to get a sense of the qualifications that potential companies were searching for. However, there are more CNC operating skills and tools that you should be able to understand and use in times of need. These skills/tools include:
- Rare Product Usage Experience:
Only 35% of CNC workers have worked with titanium, and 32% have worked with super alloys such as Inconel. Hence, having prior experience in niche working criteria would be advantageous.
- Standard Maintenance:
Many operators have conducted standard maintenance, such as replacing coolant or topping off the way oil. Only 24% of CNC lathe workers understand how to properly maintain the power chucks that are standard equipment on these machines.
- Welding:
The ability to weld is quite helpful. Only 26% of CNC operators can gas weld, although 54% of Mig welders, 37% of stick weldersy 30% of Tig welders can. This surprises me, given the variety of applications that gas welding may serve. Out of all of these distinct methods, gas welding was my favorite. It appeared to be the "most user-friendly," lacking the extraordinary delicacy and touch required for Tig welding. Welding is a skill that every machinist can perform.
- Using Measuring Devices:
Measurement skill is much needed if you are assigned to process the materials/products in the CNC machine for the final product manufacturing. Failure to understand and be aware of how to maintain the ideal measurement on the machines according to the client's requirements puts your order at risk of client rejection.
- Understanding Shop Safety:
Whether you're one of the limited operators in the shop or have more colleagues handling the same task as you in a large-scale manufacturing company, is well aware of how to maintain shop safety and handle difficult situations in times of need is crucial.
- Cutting Tools:
Another essential skill you must have as a CNC operator who can handle multiple tasks and fulfill work duties effectively is the know-how to use cutting tools accurately. If you have to rely on other workers or professionals for this task, your demand and value in the shop may be limited to a primary operator.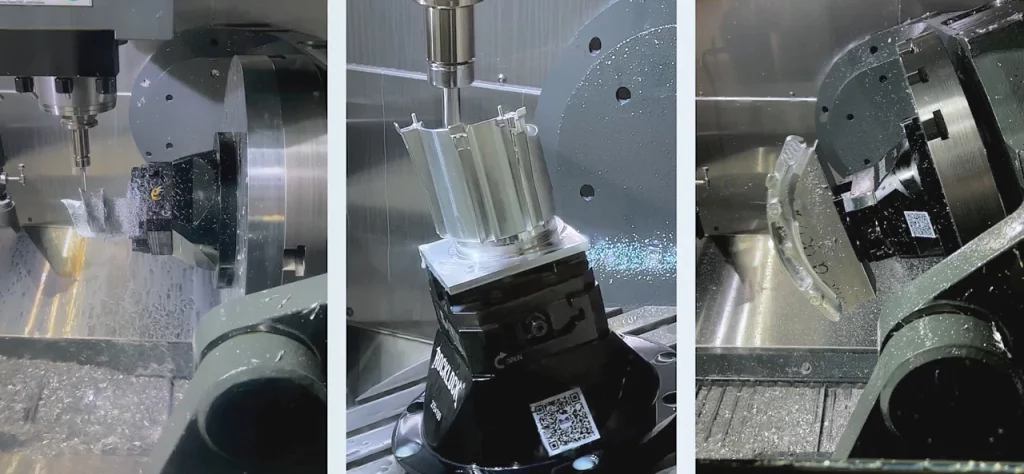 Conclusión:
Understanding work responsibilities take time and effort. And if you're working in a manufacturing environment, it can be trickier and more extensive than professional communication, time management, and multi-tasking needs. Yet, since the job of a CNC operator is primarily to manage automated CNC machines during the manufacturing phase, there's little complex training and education about the production that you need to achieve to stand out in your position as a capable and skilled worker.
With this guideline of the skills and tools that a CNC operator should know, you can make your place prominent and robust in your workspace in the CNC manufacturing shop/company. Good Luck!