Precision Manufacturing for On Demand Solutions
Engineering precision in every component.
Swift delivery, without compromising quality.
Diverse Manufacturing Services At Prototool
Diversified precision manufacturing capabilities form the foundation of our services. Our proactive approach and timely delivery have been key to manufacturing thousands of different metal and plastic parts for hundreds of clients over the past decade. At Prototool, we blend rapid manufacturing with custom solutions to meet and exceed the unique demands of each project.
Vous envisagez de nous choisir ?
Si vous envisagez de choisir Prototool, vous êtes sur la bonne voie. Voici pourquoi !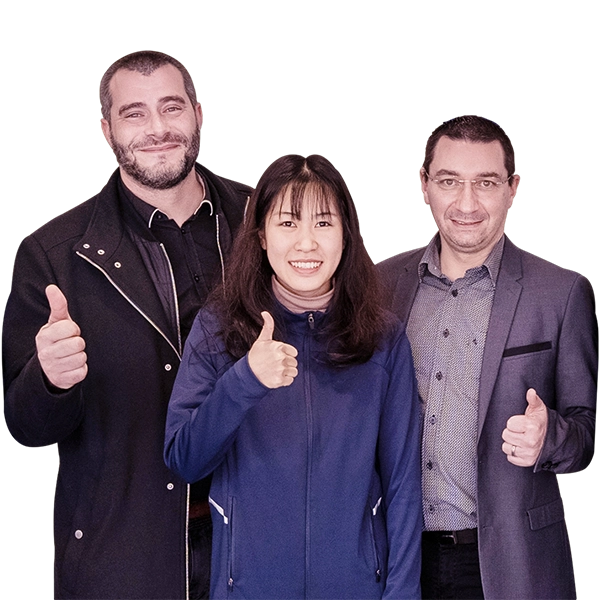 Garantie de qualité IATF16949 et ISO9001
Guaranteeing precision manufacturing excellence with IATF16949 and ISO9001 certification."
Unbeatable Cost Quotes For You
Offering cost-effective, custom manufacturing solutions without compromising quality.
Valoriser votre entreprise comme la nôtre
Treating every rapid prototyping or production project with the dedication it deserves.
Engagé du début à la fin
Committed to on-demand manufacturing excellence from start to finish.
Comment travailler avec nous
Whether you come to us with a complete design or just the seed of an idea, our team at Prototool is dedicated to bringing your vision to life with precision and expertise. We meticulously evaluate your concepts or design drafts, offering free, practical advice to optimize for on-demand manufacturing and rapid prototyping. We encourage you to submit your 3D files or ideas in a document format. Our responsive team will promptly review your submission, ensuring a swift and custom-tailored approach to your manufacturing needs.
Kickstart your project with an instant quote: simply upload your CAD file and specify your design requirements. Our rapid manufacturing process begins here, ensuring precision and attention to every detail from the very first step.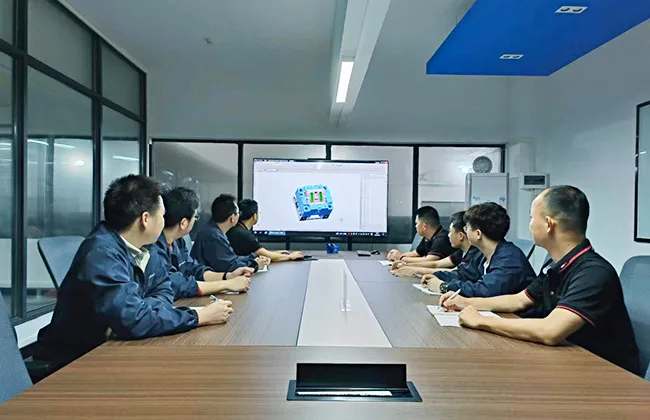 Take advantage of our free DFM analysis. Our experts will assess your design for potential enhancements, focusing on maximizing efficiency and precision. This crucial step in custom machining ensures your project is optimized for the best results.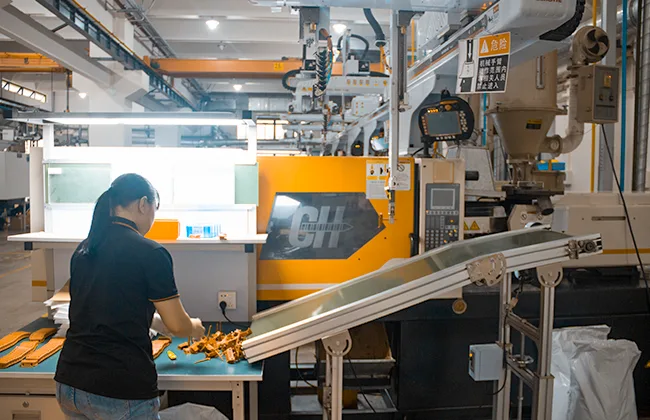 Once we receive your initial deposit, our team moves swiftly to manufacturing. Committed to on-demand production, we guarantee a quick turnaround without compromising the quality of your custom-manufactured products.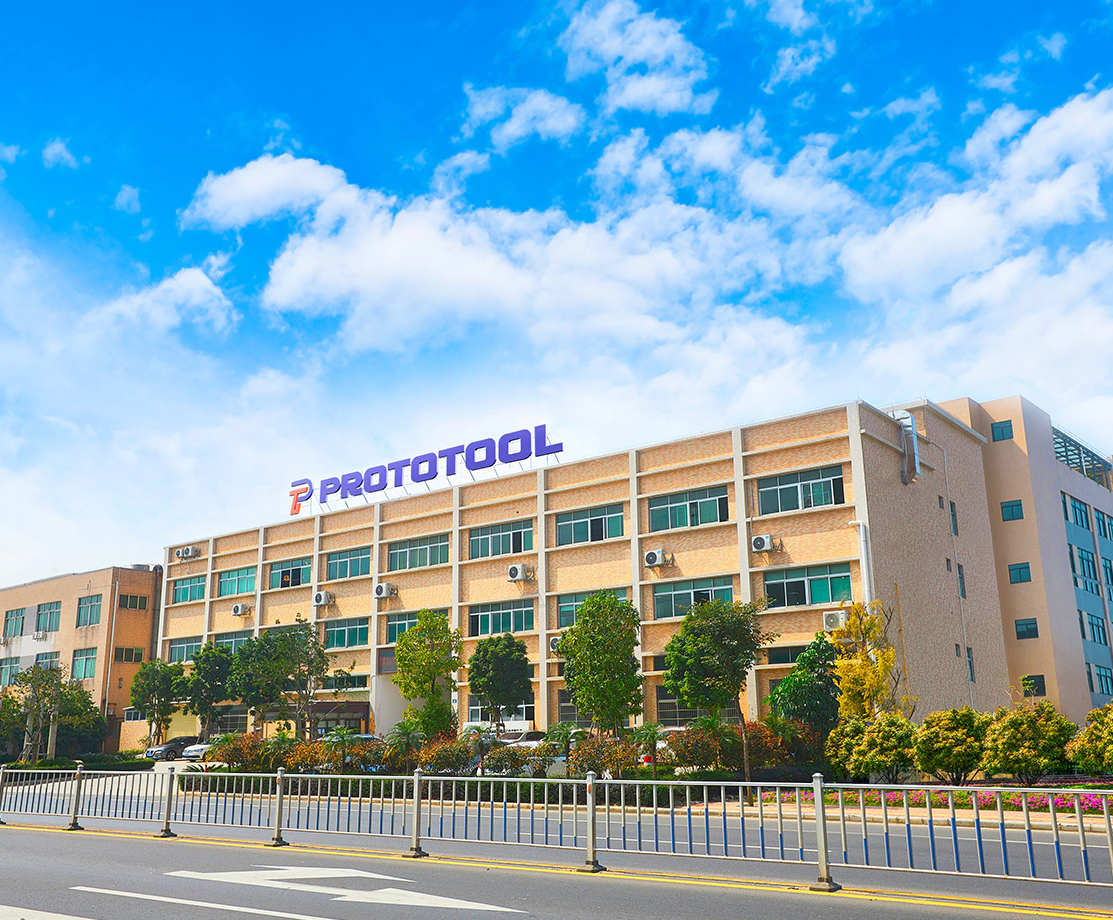 Prototool Manufacturing Limited
Prototool has one vision: to convert your million-dollar ideas into market-ready, approachable, and valuable products in the blink of an eye.
We offer the most dependable, quick, cost-efficient, unique, and adaptive rapid prototyping, injection molding, on-demand manufacturing services, and contract manufacturing all over the world. From the highest-rated materials to the most advanced technological manufacturing solutions, Prototool does it all.
With IATF 16949:2016  and ISO 9001:2015 certifications, we can also offer the best mold making, die casting, vacuum casting, product assembly, and impeccable finishing services along with low-volume production to high-volume manufacturing as per the demands of our clients. We incorporate the latest, unbeatable technologies and use world-class equipment to build your parts.
Des clients dans le monde entier
Votre retour d'information est pour nous la plus grande des affirmations
Considérée comme l'entreprise de fabrication de pièces la plus digne de confiance, la plus compétente et la plus avancée sur le plan technologique, Prototool est votre meilleur atout pour atteindre vos objectifs commerciaux.
L'équipe de Prototool a été très attentive aux détails et a fait en sorte que le processus se déroule presque sans effort. De très bons résultats - une excellente qualité à un prix raisonnable.
William Valles
Ingénieur de projet
Excellent production and customer service, quality parts and prompt service. Parts ordered were machined 6061 T6 aluminum and steel tool prototype components. Precision work! Great stuff 🙂
Ambrose Harold
Responsable des achats
Prototool est fantastique ! Ils livrent régulièrement des pièces usinées exceptionnelles pour nos clients dans des délais extrêmement serrés. Ils sont notre premier interlocuteur pour tous nos projets de prototypage métallique.
Kris Johnson
PDG
Certaines des plus grandes organisations du monde se sont associées à Prototool et nous ont aidés à atteindre et à maintenir les normes les plus élevées du marché mondial.
N'hésitez pas à nous suivre sur YouTube, où nous partagerons régulièrement des vidéos sur le moulage industriel par injection, la transformation, la fabrication de pièces et la fabrication de produits, entre autres sujets connexes.
Personnalisez vos produits ou pièces
Découvrez le monde de la transformation, vous y apprendrez les connaissances en matière de prototypage rapide, de moulage par injection, d'usinage CNC, de fabrication de moules, etc.